Lesson 6.
Add funds to your account
Overview:
In this lesson, you will see how the function of adding funds to your account works.
How to add funds to your account
The whole "Adding funds" function is there to make sure you'll be able to top up your balance anywhere, anytime.
To add funds, you are to start at your My hub. Go to the "Billing" tab. You will get to see your current balance and possible payment methods.

Press the "Make payment" button.
Within the system, you can make use of 3 payment methods:
credit/debit card;
PayPal;
bank transfer.
Bank transfer method requires 3 bank days verification. Credit card and PayPal transactions are processed immediately.
You are able to add several credit/debit cards, so that you can make a payment with any of them.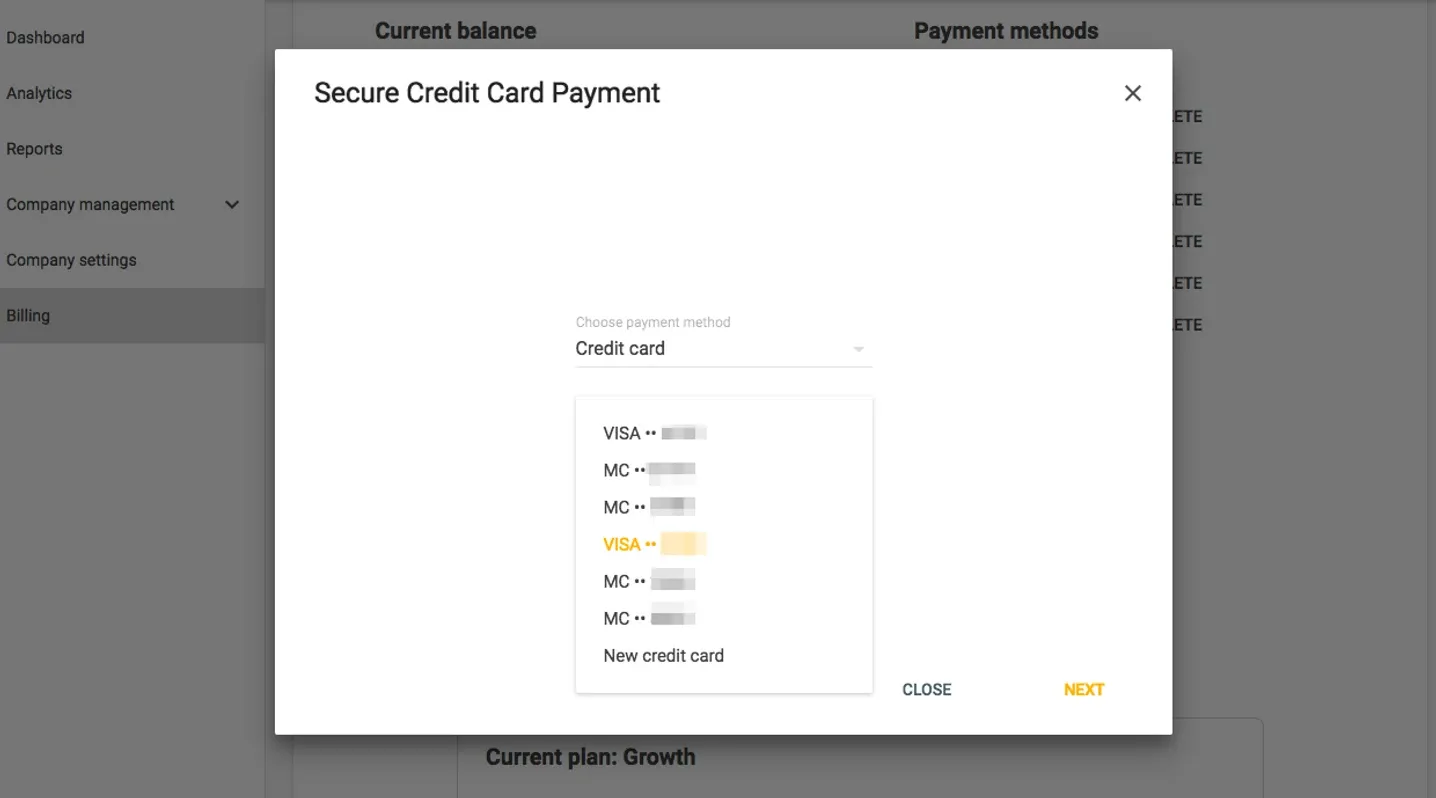 You can add and delete the cards according to your current plans.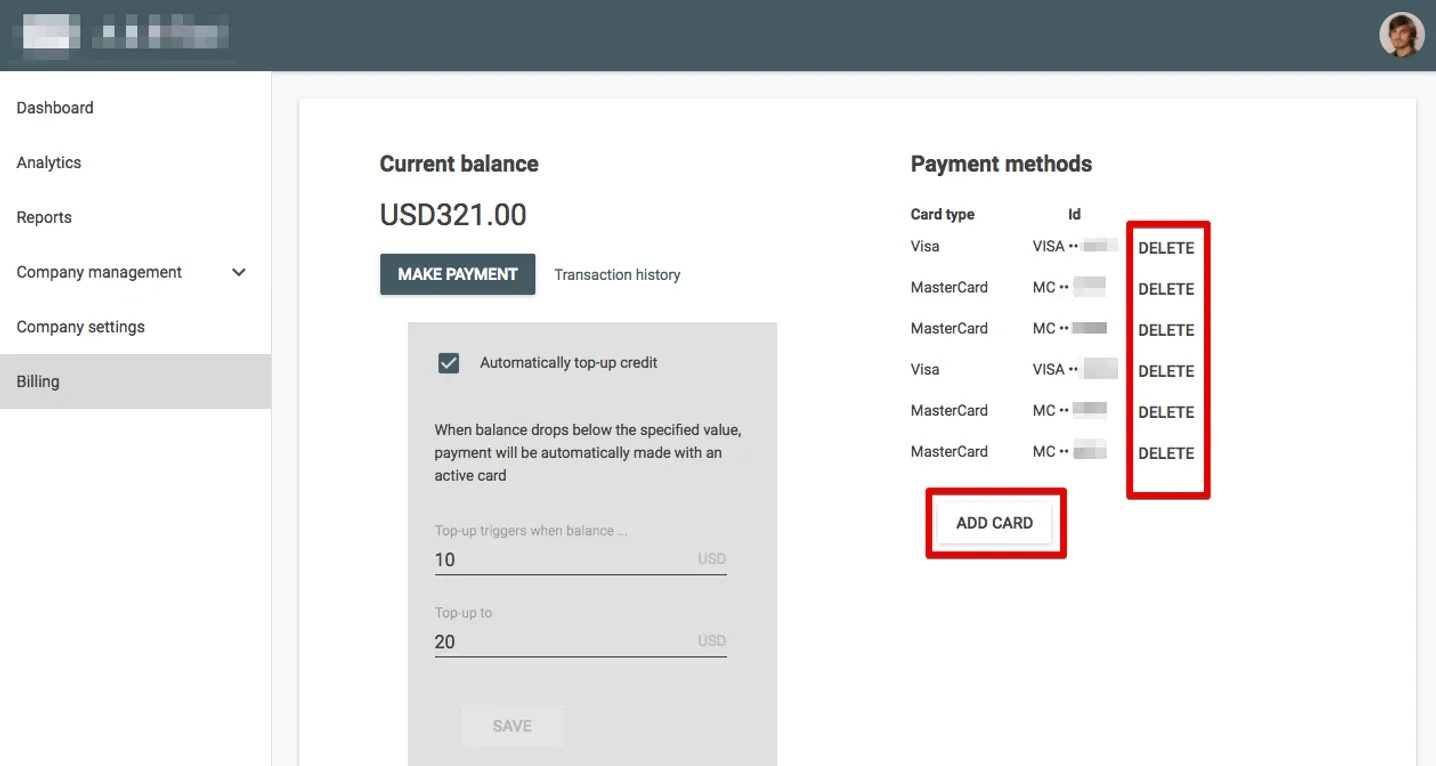 An important thing is that if your company has a negative balance for more than 7 days, it will be suspended by the system. To avoid that, you can use "Automatically top-up credit" option.
Your task for today: manage your payment account. Have a look on how things are functioning and add some funds to your account if needed.