Lesson 1.
App store optimization: visibility + conversions = ❤️
First of all, let's come to terms with app store optimization idea once and for all. ASO is a strategy that has to be developed in order to make your app
findable,
downloadable and
loved
in the app stores. Now there's no better way to get many people use an app than optimizing it for the search algorithms of App Store and Google Play.
The famous keywords optimization is a part of ASO strategy. It's done in order to increase app's visibility in the store. People searching for an app by particular words or phrases get to see the "best matches" — the apps with the most relevant keywords set. When app's metadata is well-optimized, more people will discover this app in a natural way: in fact, 88% of users find their apps simply through the Search.
The visuals optimization includes working on the app icon, feature graphics, screenshots and videos. This part of ASO influences conversions (downloads and active app use, translating to human language) pretty much. Conversions rate statistics can be found via App Store Connect and Google Console. They represent how popular your app really is, disregarding how visible it is for the algorithms of the app stores. So far so good, right?
Considering the visuals, people decide if the interface is handy, if the features are cool. But turns out, pictures and videos alone are not enough for users to make this very important step and download an app.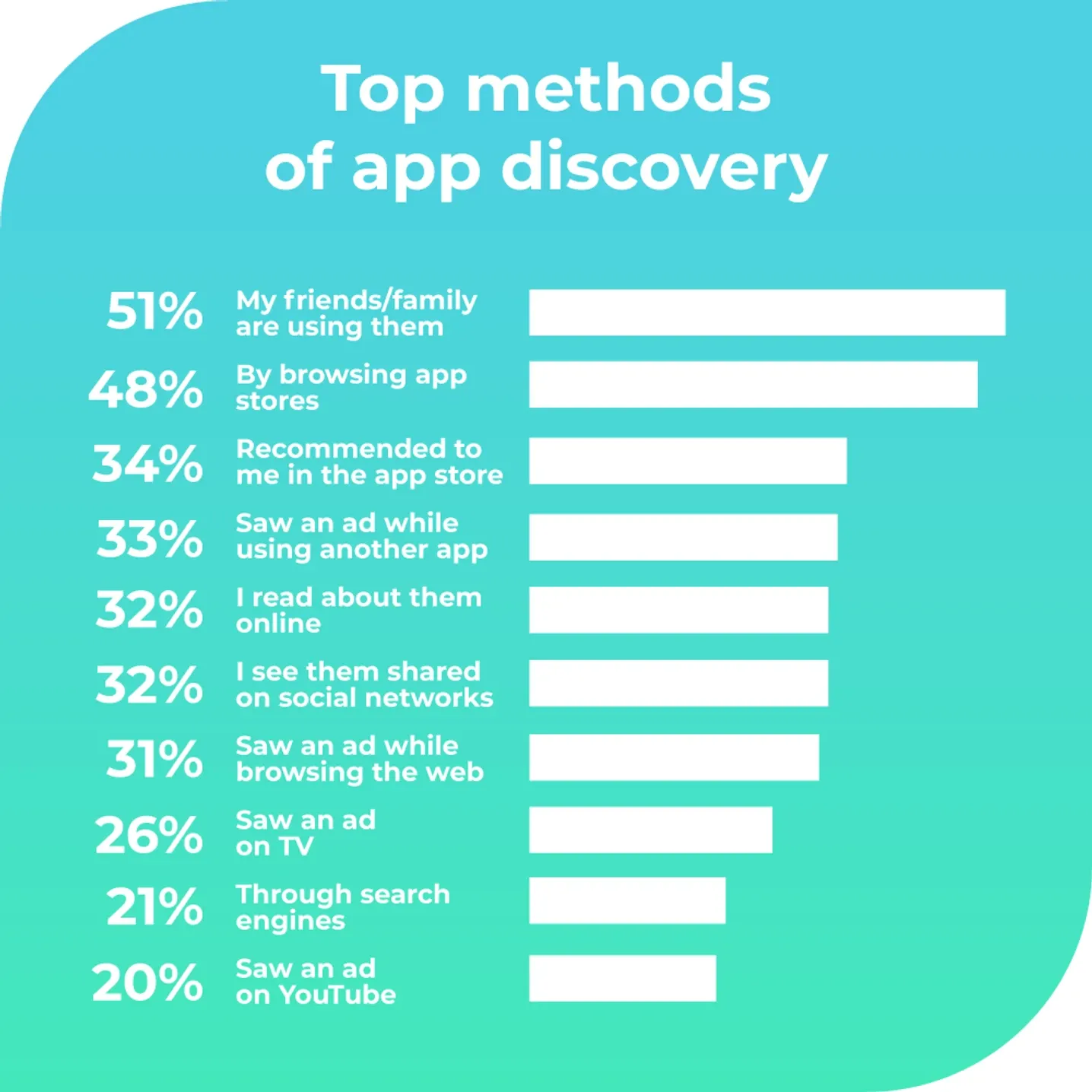 People rely on recommendations a lot. They read what other users say about the app, and — surprise! 💩 — they really care about the ratings. In fact, 79% of people check app reviews and ratings before they download a new application.