Kaiian: "Starting a taxi business is a social move"
Kaiian is one of the three biggest on-demand companies in Saudi Arabia. They've started with an idea of an app-based taxi service accessible for everyone, in small towns. In less than a year, Kaiian makes 4,000—5,000 trips per day and is aiming to develop further.
Company background
The owner of Kaiian company, Bader, has been a taxi-chauffeur for a long time. This is how the idea of a modern platform for ordering a cab came to him.
The initial plan was to hire an outsourcing company to develop an Uber-inspired application. Several months passed, but the outsourcers were still unable to meet Kaiian's expectations.
In Saudi Arabia, Uber was already on the market, as well as a local taxi company Careem. Kaiian needed to be even more affordable, more reliable, and have more technical features than the competitors. Settling for a white-label app turned out to be the cure.
Working together with Onde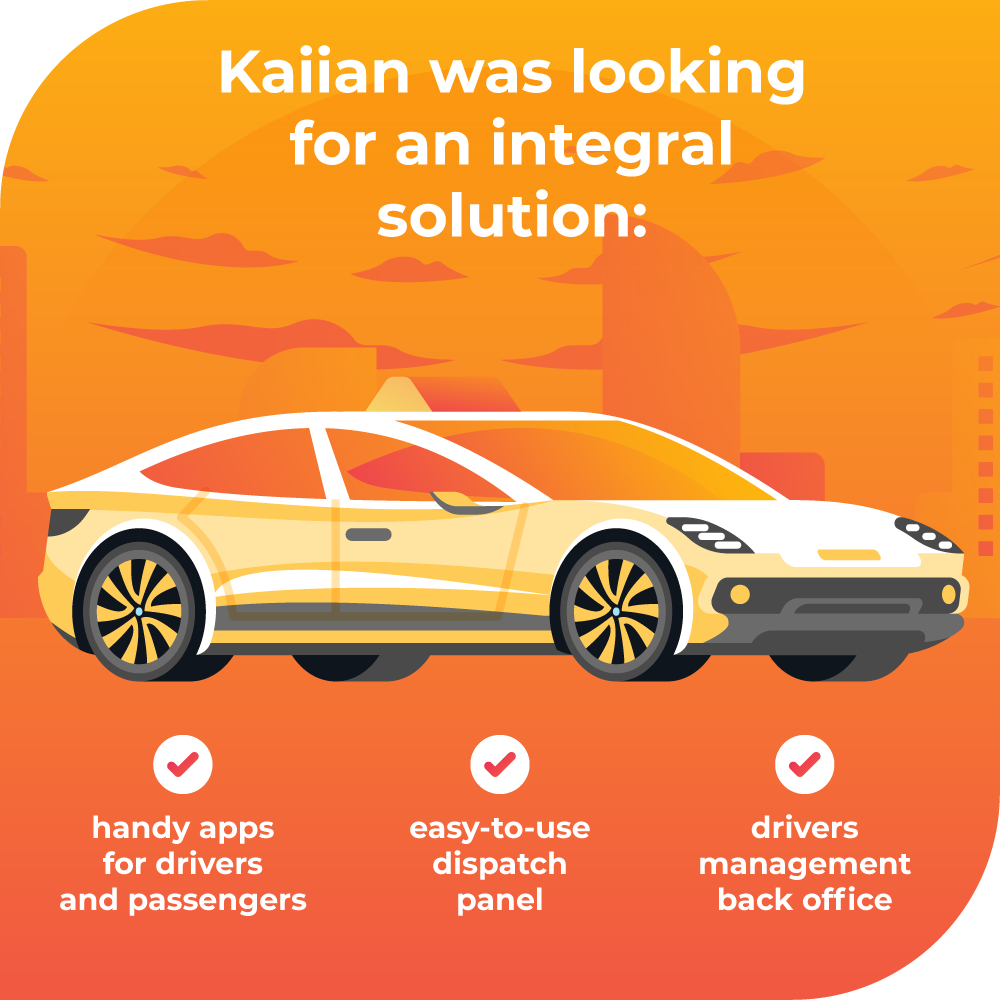 The apps needed to be fully customized: with the logo, the colors, the branding of Kaiian.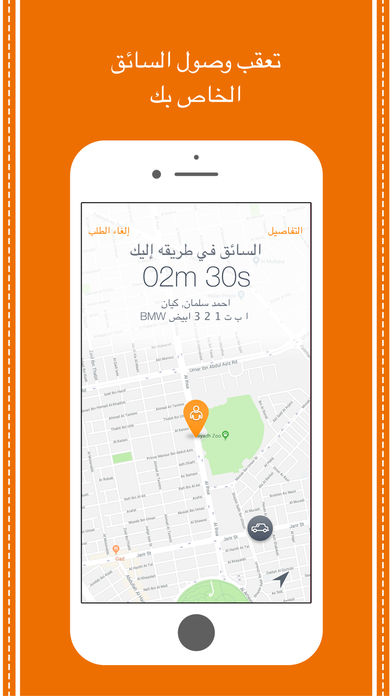 Bader, the founder of Kaiian, says:
"White-label saved us so much time and energy! We were able to streamline the launch and focus on how we market our taxi company."
The strategy of growing a taxi business
The biggest advantage Kaiian founder had was knowing the psychology of both drivers and clients. Another important thing to develop a perfect strategy was understanding the local market.
Kaiian started their taxi business from the small towns of Saudi Arabia. The country is pretty conservative, and the word of mouth works perfectly there, so every business is very social by definition.
Starting in the small cities
"The thing about the small cities is that you get the buzzword easily there. When your services are really good, and everybody knows you, you're not just some taxi company anymore but almost a family member" — says Bader, the company CEO.
Kaiian launched in the city of Al-Kharj (it still generates the most trips per day) with 18 cars. This helped to get enough turnover to invest in further promotion. Later, Hail and Yanbu were "taken over". At first, Kaiian had to drop the prices to attract new clients. But very soon the quality of the service became the main appealing factor.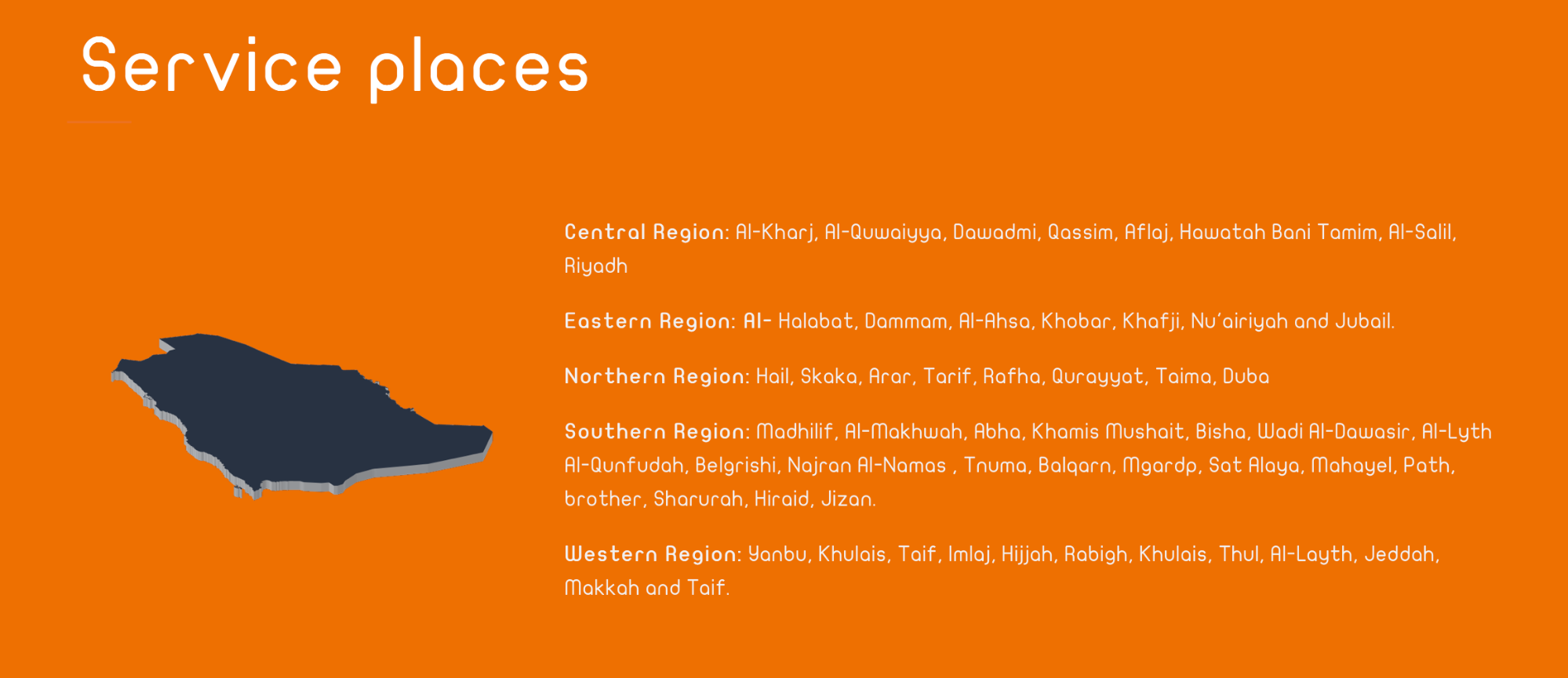 Gaining a good reputation allowed the company to enter 30 towns in 2 months time — with no competitors. This was a huge breakthrough: Kaiian was now a strong alternative to Uber and Careem in Saudi Arabia, and won a lot of loyal clients.
However, it was not easy to enter the cities. When Kaiian drivers were spotted in certain areas, they were asked: "What are you doing in this neighbourhood?" Good marketing made the whole difference.
Customer development and social media marketing
"Our aim was to get everybody talking about Kaiian, on every social media channel, in every city. When you have customers, drivers come all by themselves. It's even not about how you charge for the trips, it's about having enough customer base!"
To learn more about their customers, the founders of Kaiian became drivers for a couple of days. They casually chatted with their clients during a ride. This was a perfect way to learn about who they follow, who they trust, and why.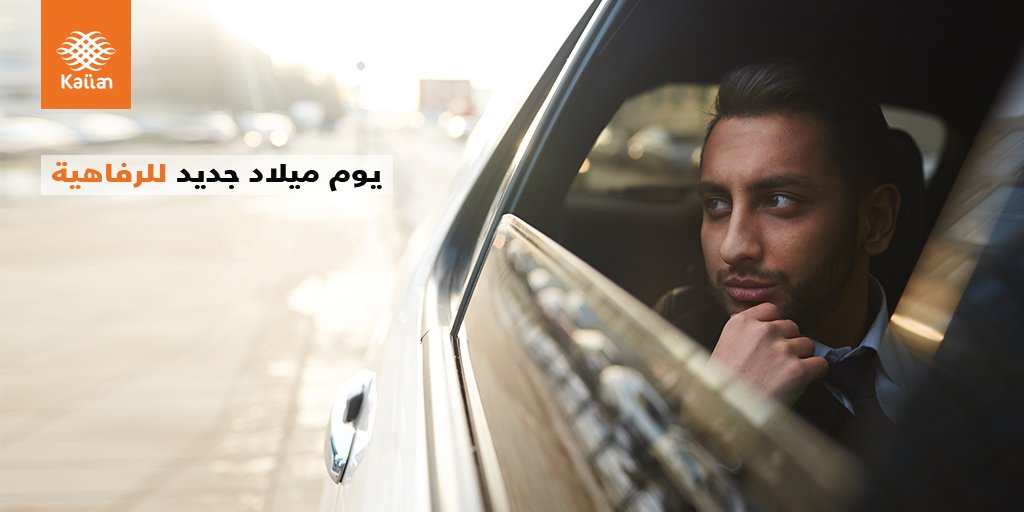 Kaiian did not want to rely on the opinion-makers who have followers simply because people feel envy about their lives. After doing the research, company founders figured out who is really trusted on social media, why and by whom.
Snapchat and Instagram became the biggest channels of attracting new passengers. Snapchat was targeted at young people while Instagram — at middle-class folks in their 30s—50s.
Twitter (still functioning as a no-nonsense social network) helped to engage possible investors.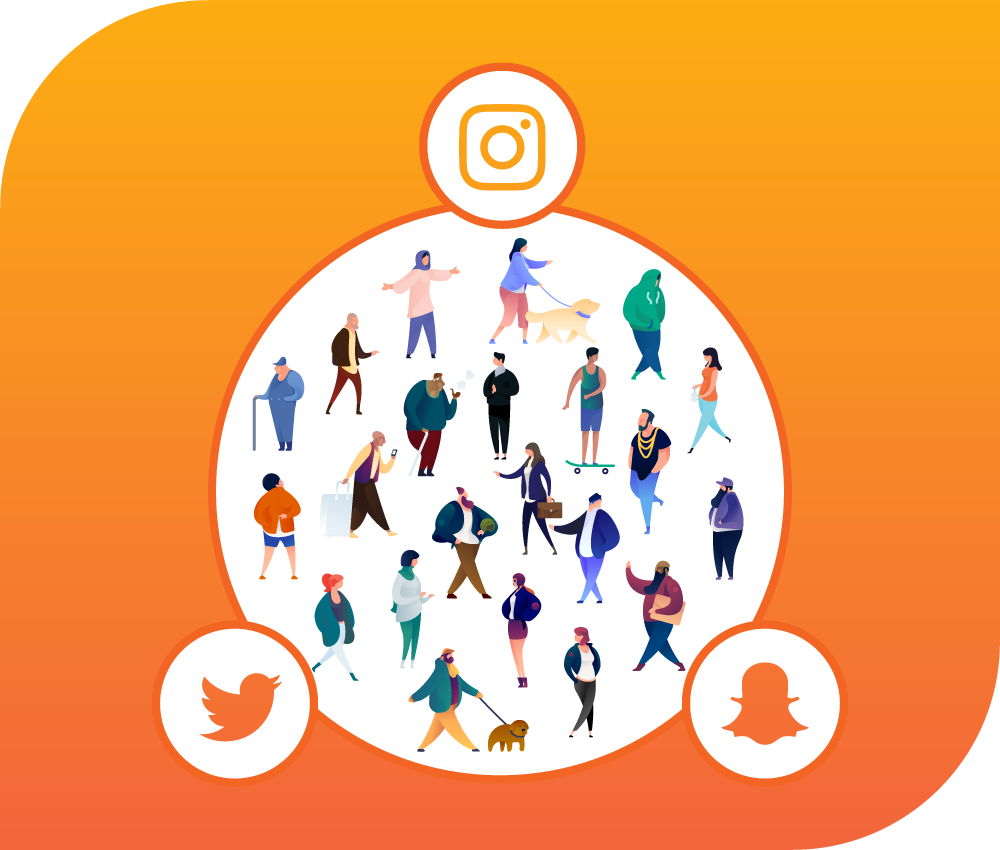 "We wanted to be the brand loved by people from lower and middle class. Why should we try to attract higher class if they own Ferraris? We aimed to promote naturally because our service is good and lovable. And we succeed!"
Attracting new drivers
Expanding and being trusted a lot meant attracting more drivers. To recruit them, Kaiian had a smart strategy as well.
First of all, providing better tariffs than the competitors do. If Careem asks drivers to pay 50% of what they gain, Kaiian asks significantly less — and the word of mouth ensures everybody knows that.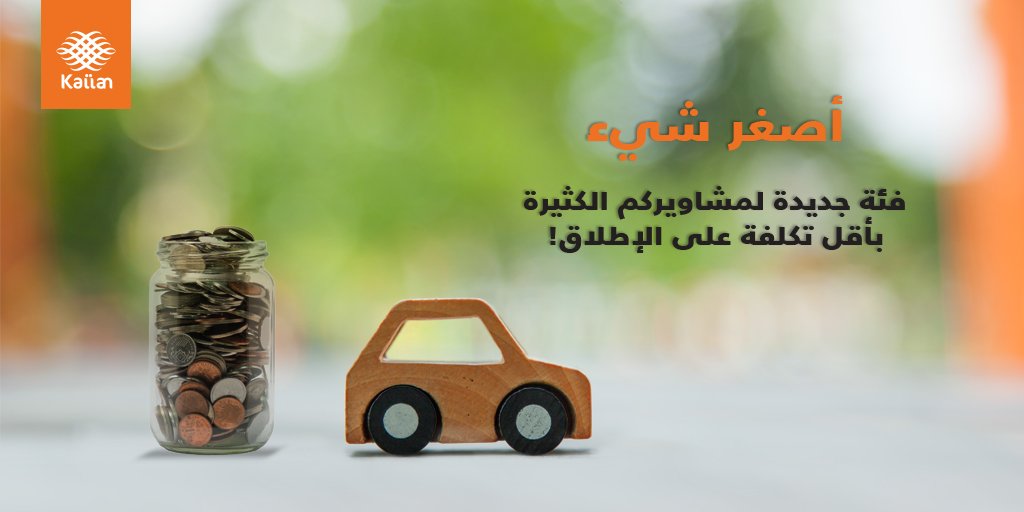 Another clever move was giving new drivers a free trial. It brings no incomes to the company, but it brings clients — and the possibility to analyze which driver plan fits a driver best.
The Onde platform allows playing with the fares to adapt them to the market requirements. One can create, test and adjust driver plans, and choose the most suitable for the certain audience. Kaiian analyzed the current situation on the taxi market of Saudi Arabia and came up with their own unique model of driver plans.
There are two driver plans at Kaiian:
commission per order (ideal for those who only take a few orders);
monthly charge package (the more you drive, the more you earn, _"This package is almost as addictive as drugs!" _— jokes Bader)
"Big percent of our drivers like cappuccino working schedule: they prefer to work in weekends only and thus get the very cream. A hardworking driver makes about 500 trips per month."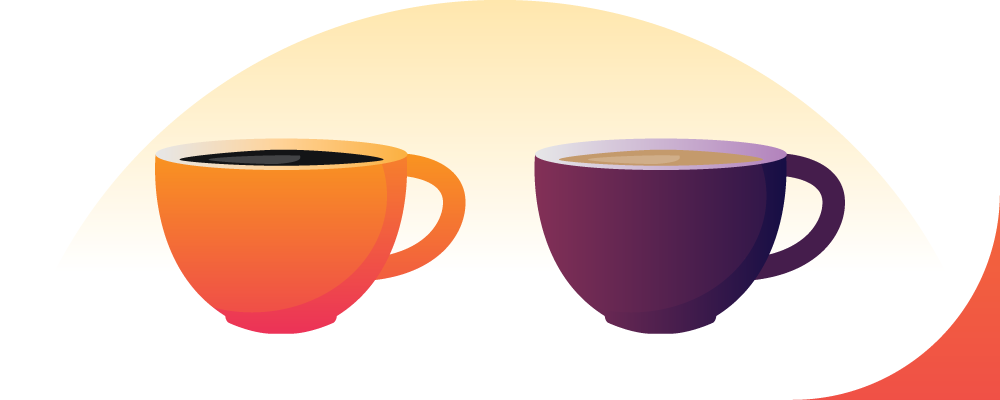 Yet another important thing is maintaining high level of drivers' performance: their attitude, outfits, manners. Educating drivers pays back enormously in loyalty: if they love your company, they won't hesitate to recommend it. Providing drivers with uniforms, motivating the right attitude also makes a taxi company appealing for the customers.
"You can not (and need not!) to bulldoze your drivers. It's not efficient. But you can make them an offer they could not resist!"
Marketing agency for a big launch
Starting from the small towns, Kaiian was ready to take over the big cities quite quickly.
It was pretty clear for Kaiian that the word of mouth they've profited from so much in Karge will not work that well in the bigger places. Working with influencers was almost impossible — finding the people who are massively trusted is much harder in a megapolis.
The company decided to get professional marketing services. "We were looking for a local marketing agency that knows all the local specifics. We, the business, care for the quality of our service. The marketing agency can focus on how to promote us and how to reach the right audience."
Hiring an agency had a lot of advantages:
Costs were lower than for employing internal specialists;
A lot of time was spared (no onboarding or training);
No management efforts were needed — agency team manages itself;
The was a whole team of marketers from whose expertise Kaiian was able to profit.
Dream big, plan big, profit big
What is Kaiian planning now? They feel ready to enter Mecca and Riyadh, really big cities.
Bader says: "Taking over a big city with your taxi business is not about money. I believe it's about making the right social moves. Look at Dubai. The city is multicultural and creative. A monthly social move would work there: 1 crazy thing to advertise per month. Something creative enough to make the company look different from its competitors. With a right social move everything will work. Because the platform is good, and we are so special, no super-huge investments needed here!"
Here's the list of the good techniques Kaiian used:
Working with a white-label software solution;
Starting from the small cities;
Using word of mouth for initial promotion;
Doing serious customer research;
Motivating drivers;
Working together with a marketing agency.
Some of those will definitely help growing your taxi business, as well!