Lesson 1.
What is Facebook Analytics and why is it useful?
What's the most popular mistake among young Uber-inspired companies? They often think having their own app is enough to become an outstanding business. Unfortunately, their apps stay vainly hanging somewhere in the App Store and nobody's ever using it.
Companies working hard on their app promotion have a way more chances to succeed. Growing an audience of engaged clients is essential here. And what is needed for growing an engaged audience? How to increase app downloads?
Knowing as much as possible about your clients (existing and potential) — this is the answer.
Gathering and analyzing information about your clients can be done in many ways. You can use customer development model, you can work with information about your competitors.
Yet there is a simpler way as well. It's analyzing the data provided by Facebook Analytics.
What is Facebook Analytics for apps?
Facebook Analytics (also called SDK, which means software development kit) is a solution for iOS- and Android-based mobile apps, powered by Facebook itself.
Statistics show, in 2018 Facebook keeps the position of the most frequently used social network. On the monthly basis, 1.65 billion people from all over the world spend time there. About 70% of them are on Facebook day to day.
Facebook Analytics is created to help companies understand how their customers are interacting with apps and other channels (think of websites, bots, etc.). A huge plus of Facebook Analytics is that it's free to use. Another huge plus is that Facebook Analytics is already integrated into your white label powered by OnDe.
Why is Facebook Analytics useful?
Facebook Analytics measures the performance of your apps, aggregates the data, lets you filter it in various ways, presents it in handy schemes, and makes the analysis of it really smooth.
Here are just some examples of data you can access via Facebook Analytics:
How many people are using your apps
What do people do in your apps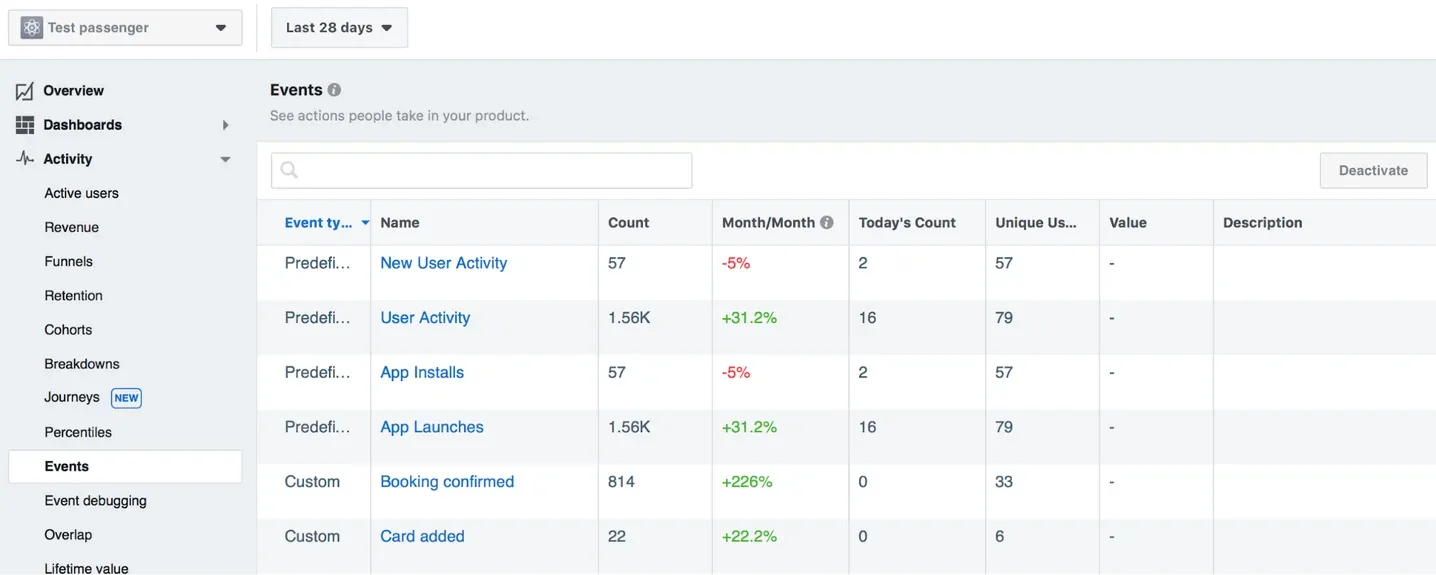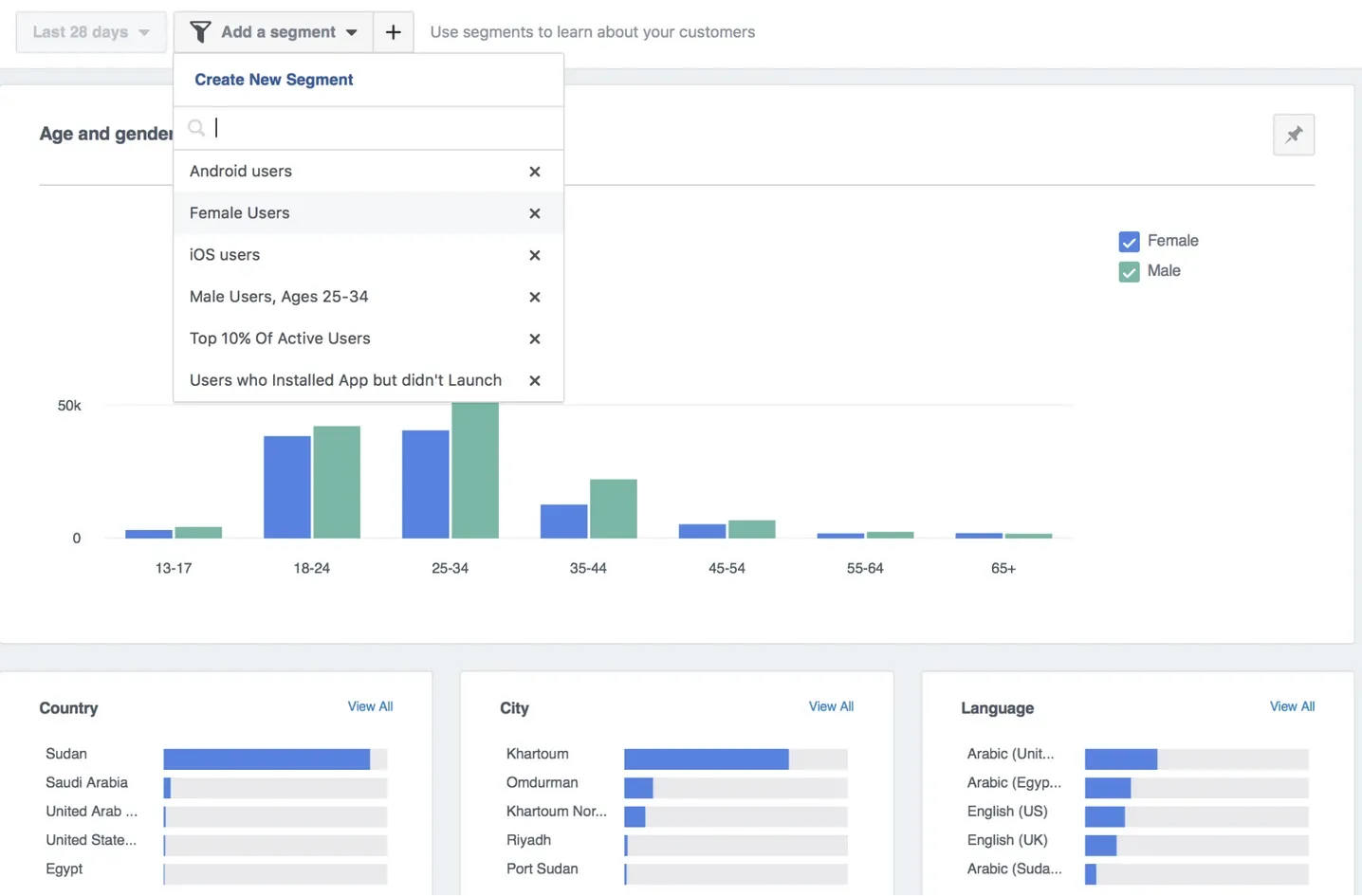 What do they like or care about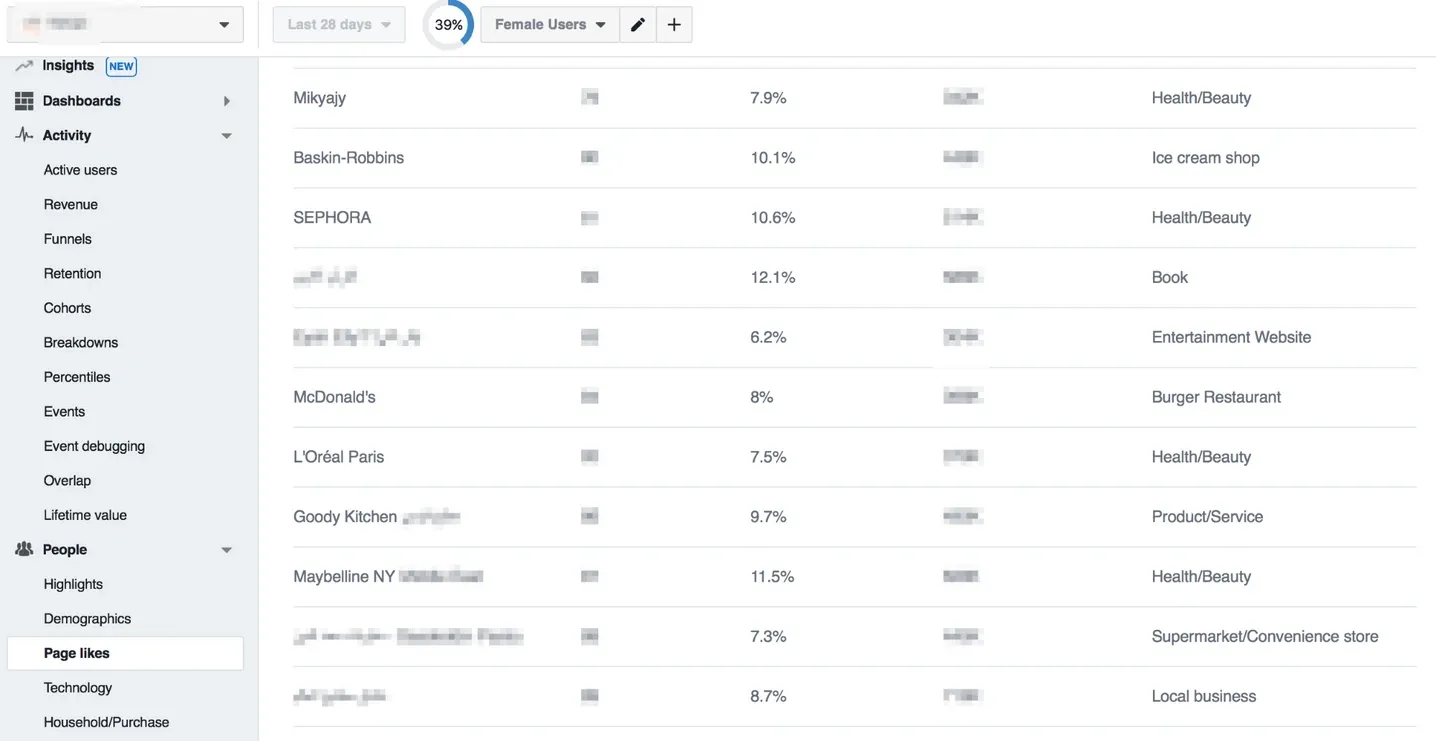 Probably the greatest thing about Facebook Analytics for apps: your clients do not even have to log in via Facebook or even be Facebook users! The SDK collects all data, and you get it via the Analytics.
Facebook Analytics is a goldmine for app-based companies to understand their clients better. You can understand how people are using your app and use the insights for attracting new audiences — the "lookalike audiences".
In the next lessons, we'll have a closer look at the particular metrics. We'll see how to use them to increase your app install and usage and how to get the lookalike audience you've dreamt of. Meet you there!