It's always a good time to develop your business. Welcome new Onde Skyshine release — a bunch of amazing features, and be fully equipped for the future!
Manage your business flawlessly with Onde Skyshine release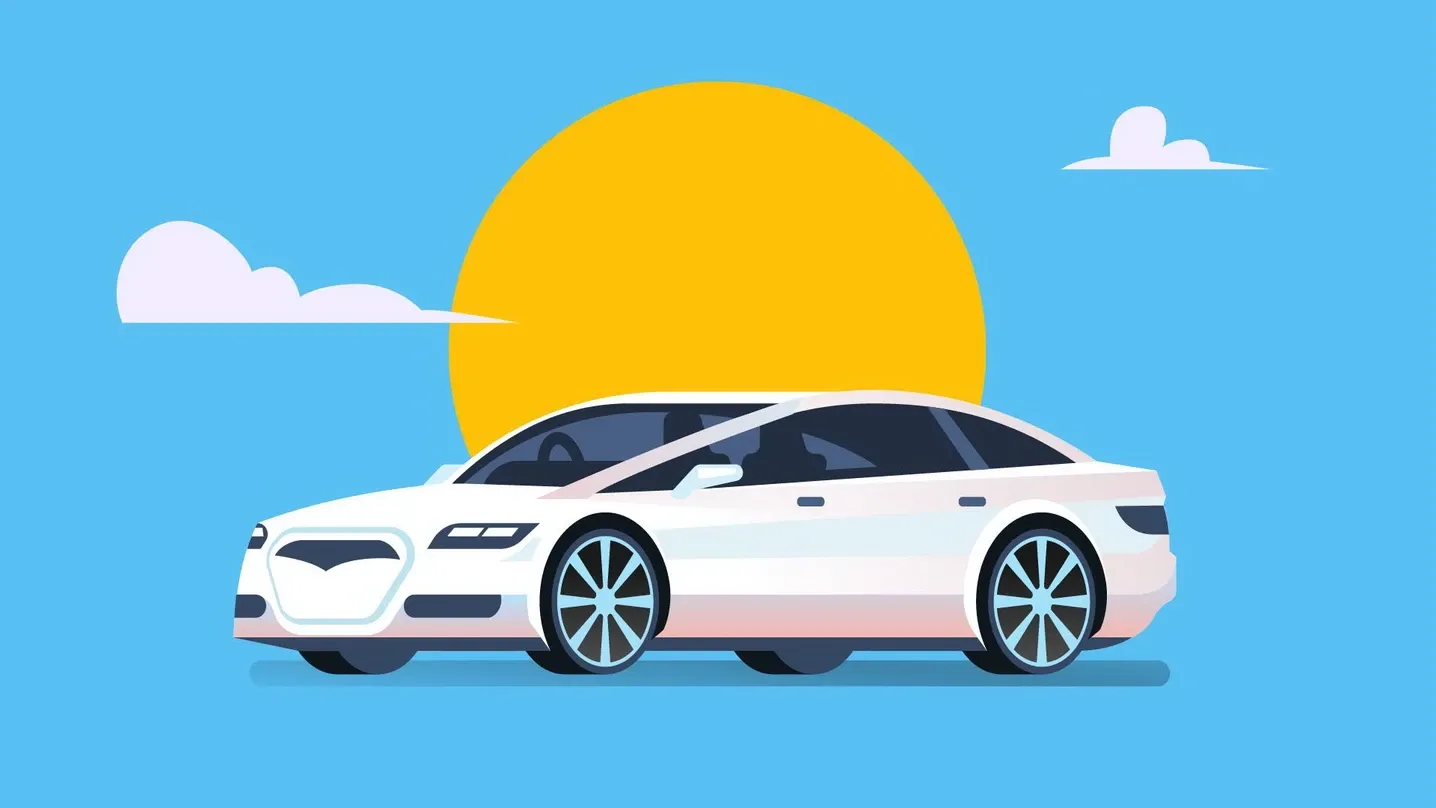 Managing a taxi company can be overwhelming. The Skyshine release will make your operational work easier. So that you can completely focus on business development.
No more words, let's enjoy the new Onde Skyshine release!
Welcome your company managers!
Structured overview of company management
Add company managers directly in the My Hub. Company managers introduced to the system can take complete care of day-to-day work, while you're focused on the business expansion. Sounds good, right?
Add a company manager in the "Users" tab.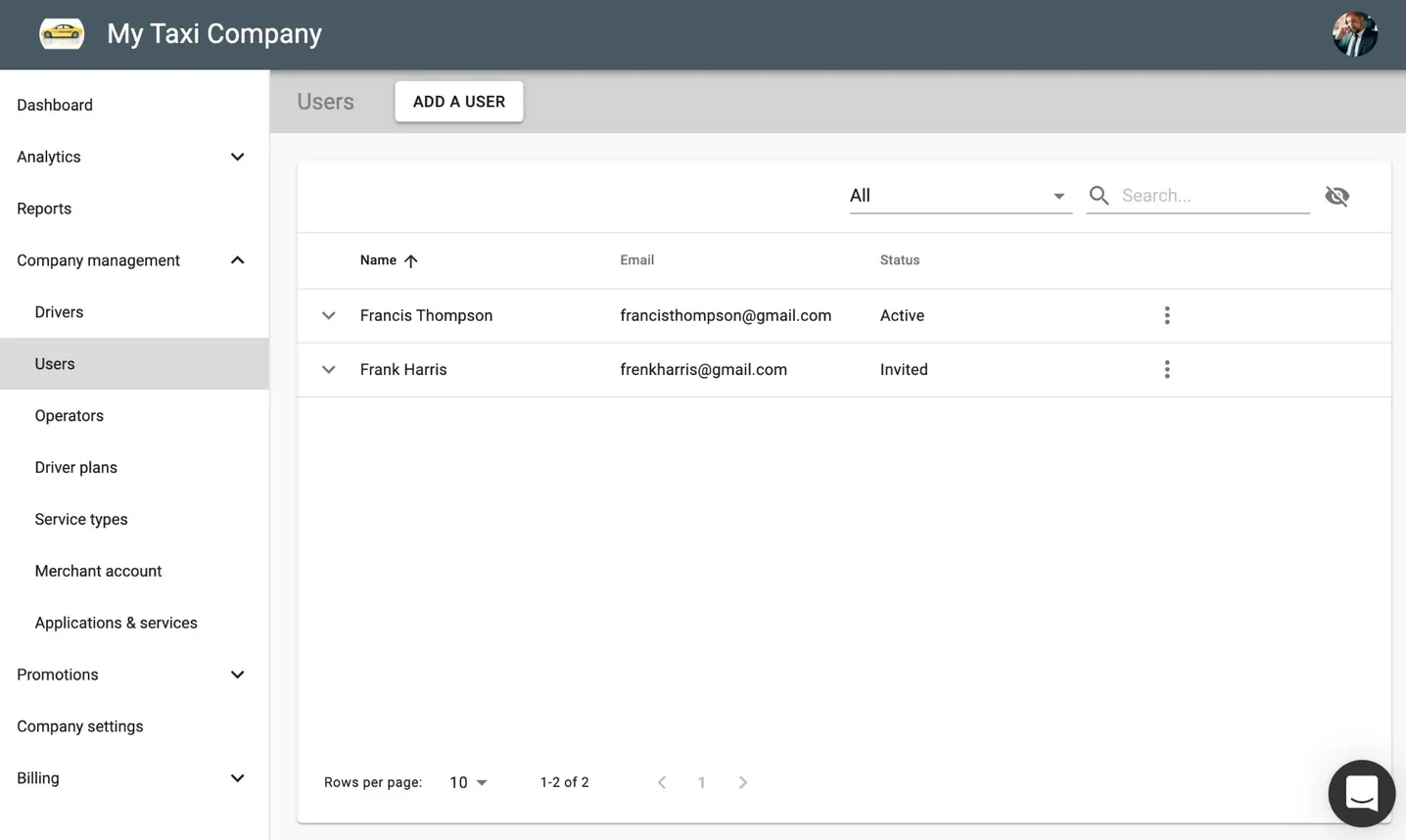 Want to give managers different levels of responsibilities? No problem! Give different types of access for the managers you add.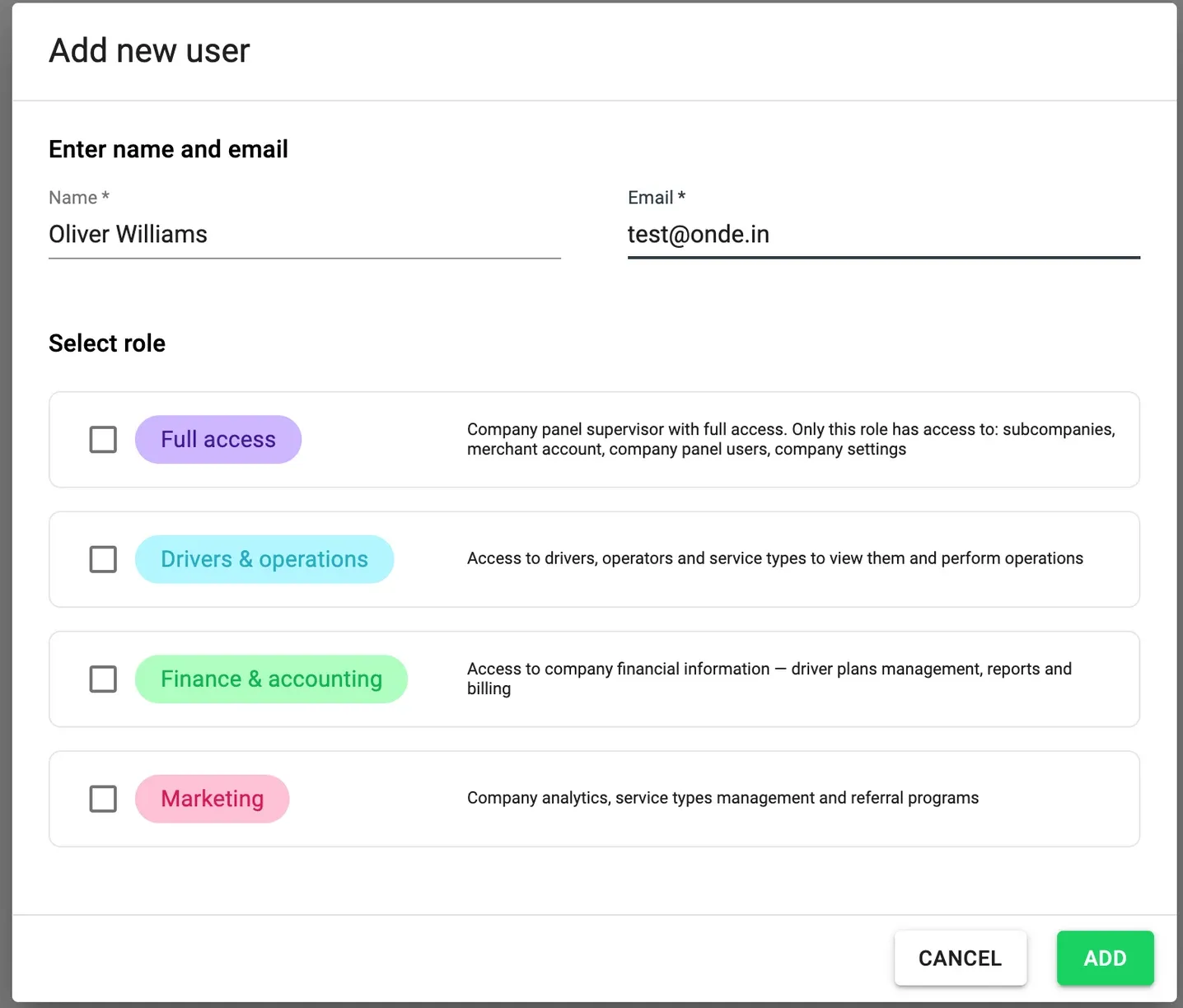 Would you rather specify the precise responsibilities of each manager? Got you!
Choose the pages a manager gets access to.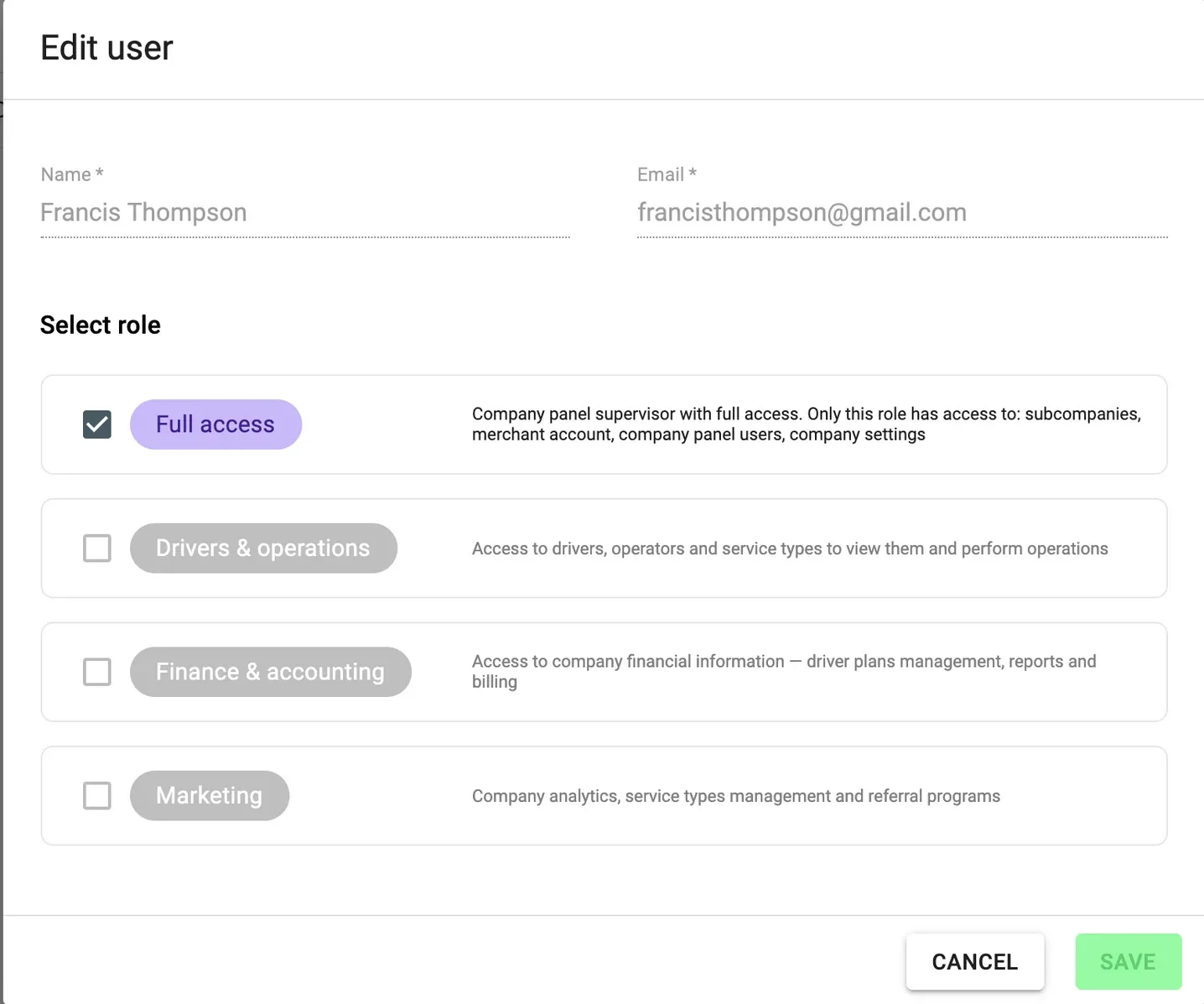 Once you're ready, your new company manager can add other users with full access and manage others' access rights. For example, a full-access manager can delete any other manager (except the one who created the company and the one who enabled the billing owner function).
Company managers can update their profiles anytime. Change the name, email, phone number, payment methods, set and change password — just open the right sidebar (click at the company manager's image).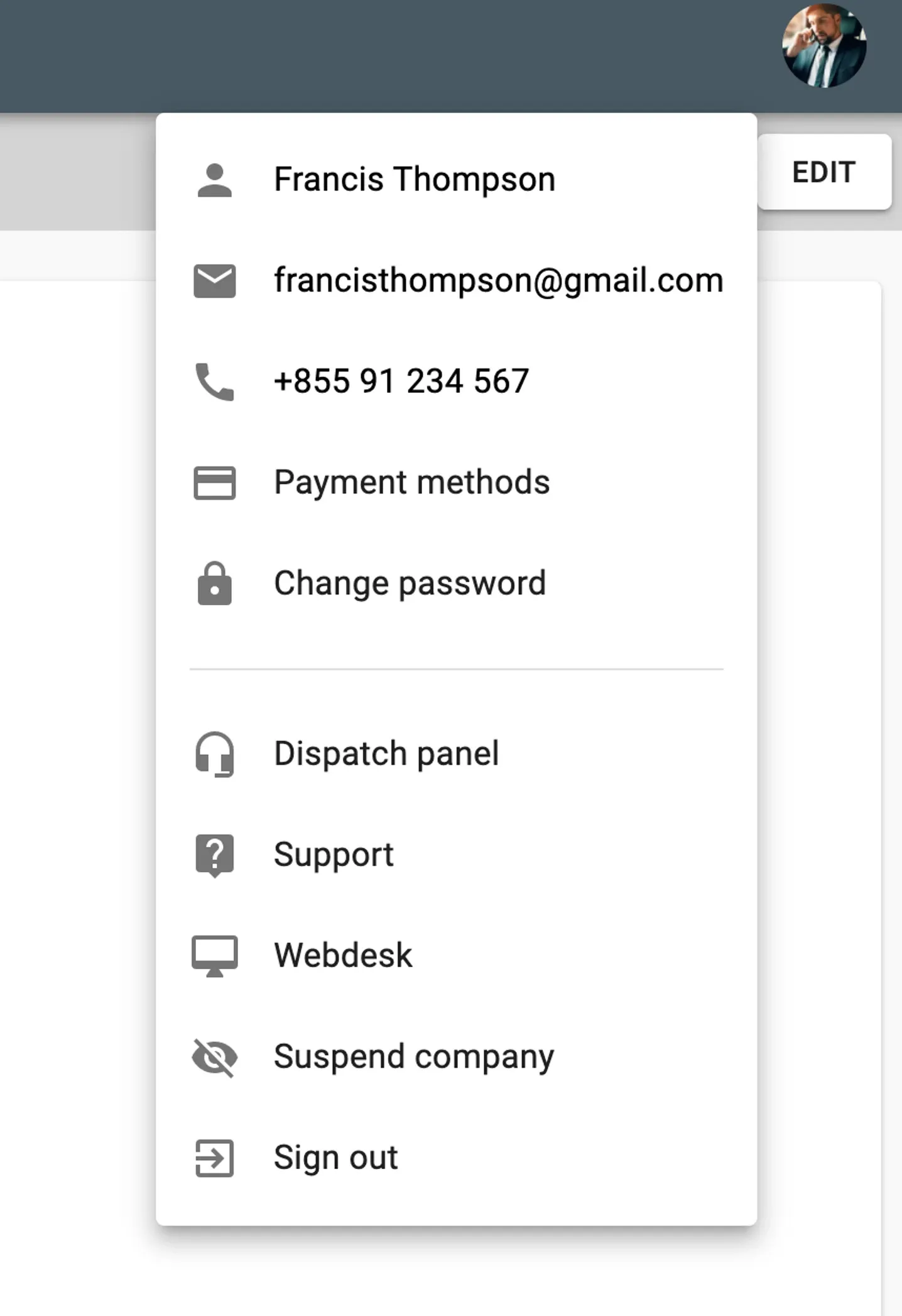 What can company managers do?
You decide. You can share and assign responsibilities in a way that fits your business the best.
Access to company billing
Managers with company billing access can:
View and edit available payment methods

Set themselves as the billing owners. In this case, their default card becomes visible for other company managers with access to company billing.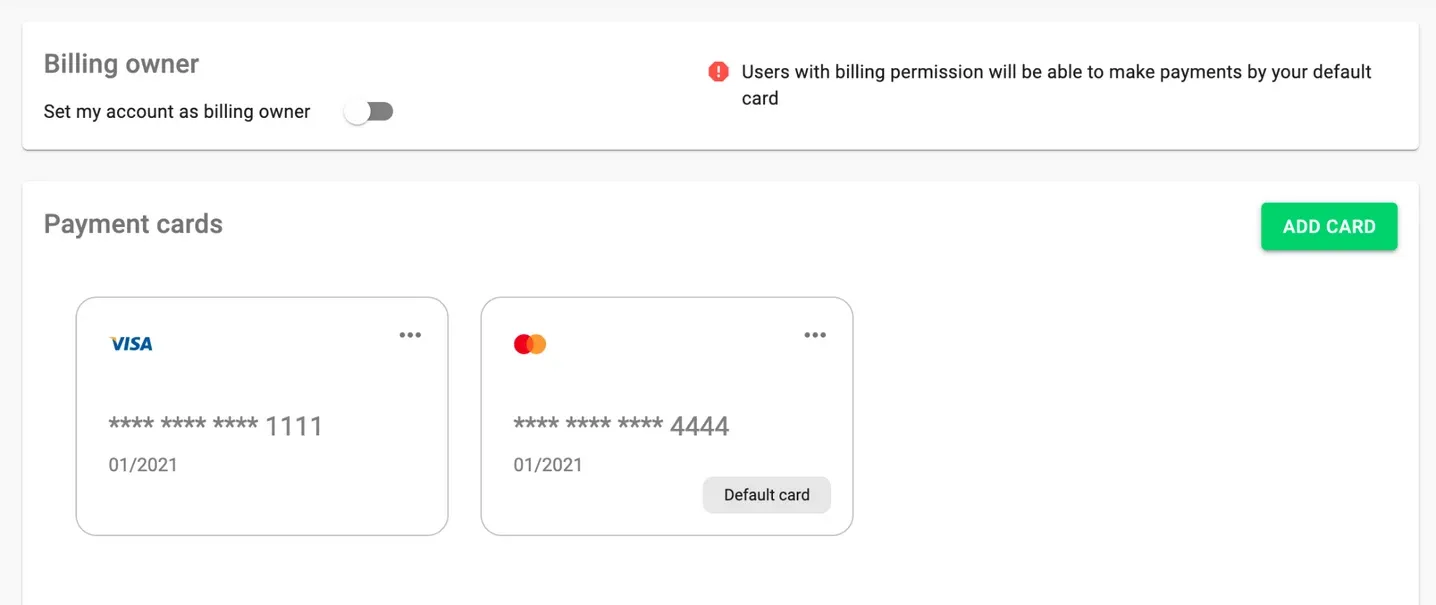 After becoming the billing owner, the company manager is able to pay for the extra service or top-up the balance.
Automatic debit from the balance will also be made from the default card of the billing owner.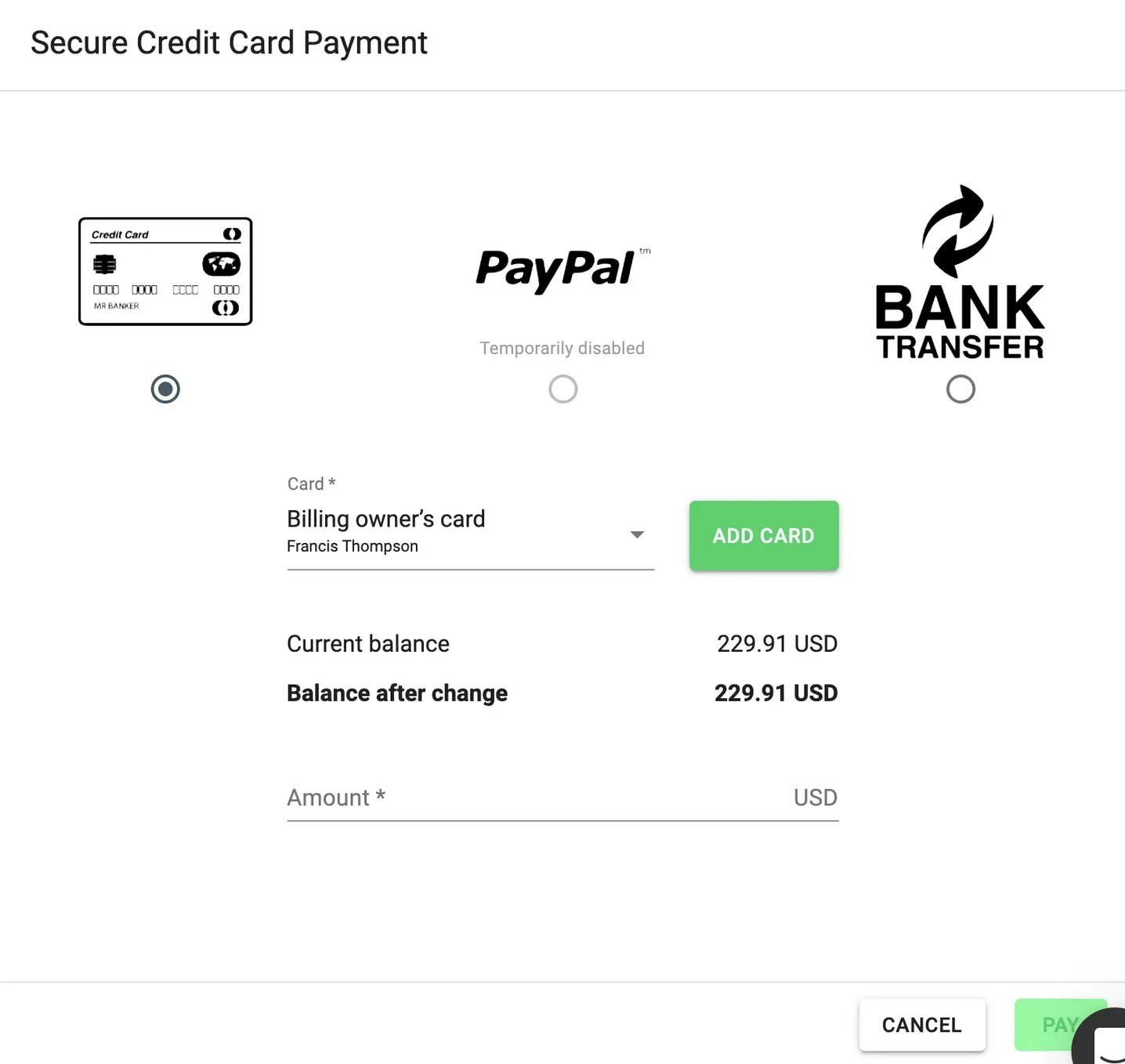 Managing other profiles
Company managers can add and update drivers' and operators' profiles.
They can add a driver profile even without adding the driver's email.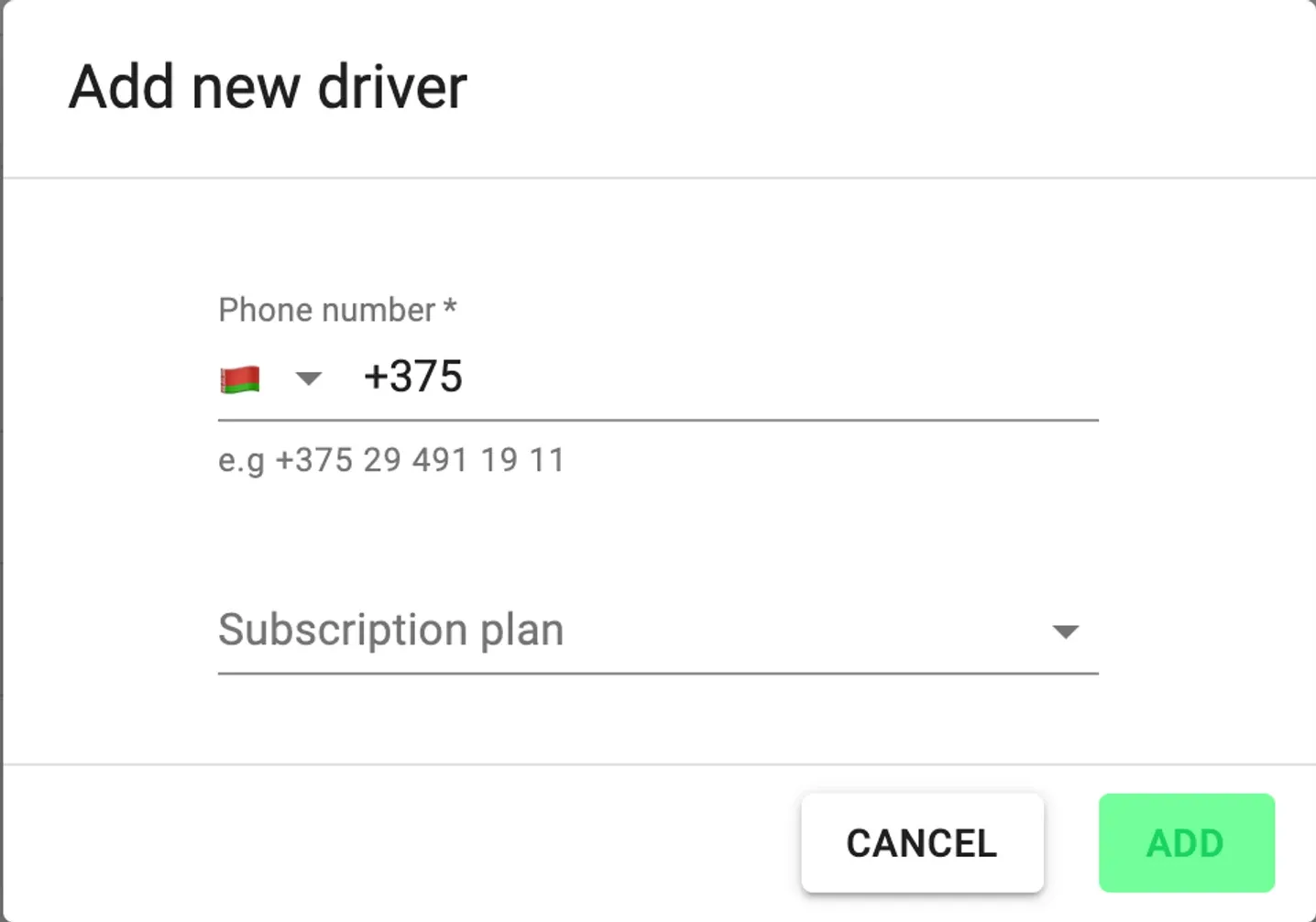 Please, note: we protect drivers' personal information well. Company managers can't edit drivers' personal information (name, phone number, email, and image). Drivers can do it via the Driver app.
The same applies to the operators' profiles. Company managers are not allowed to edit operators' personal information. Operators can change their information via the Operator App.
Accounts — new feature to organize all profiles
No more unverified profiles
Sometimes, drivers create a couple of accounts with the same email or with the same phone number. For example, a driver was previously able to create 3 accounts:
Phone number with email

Phone number without email

Email without phone number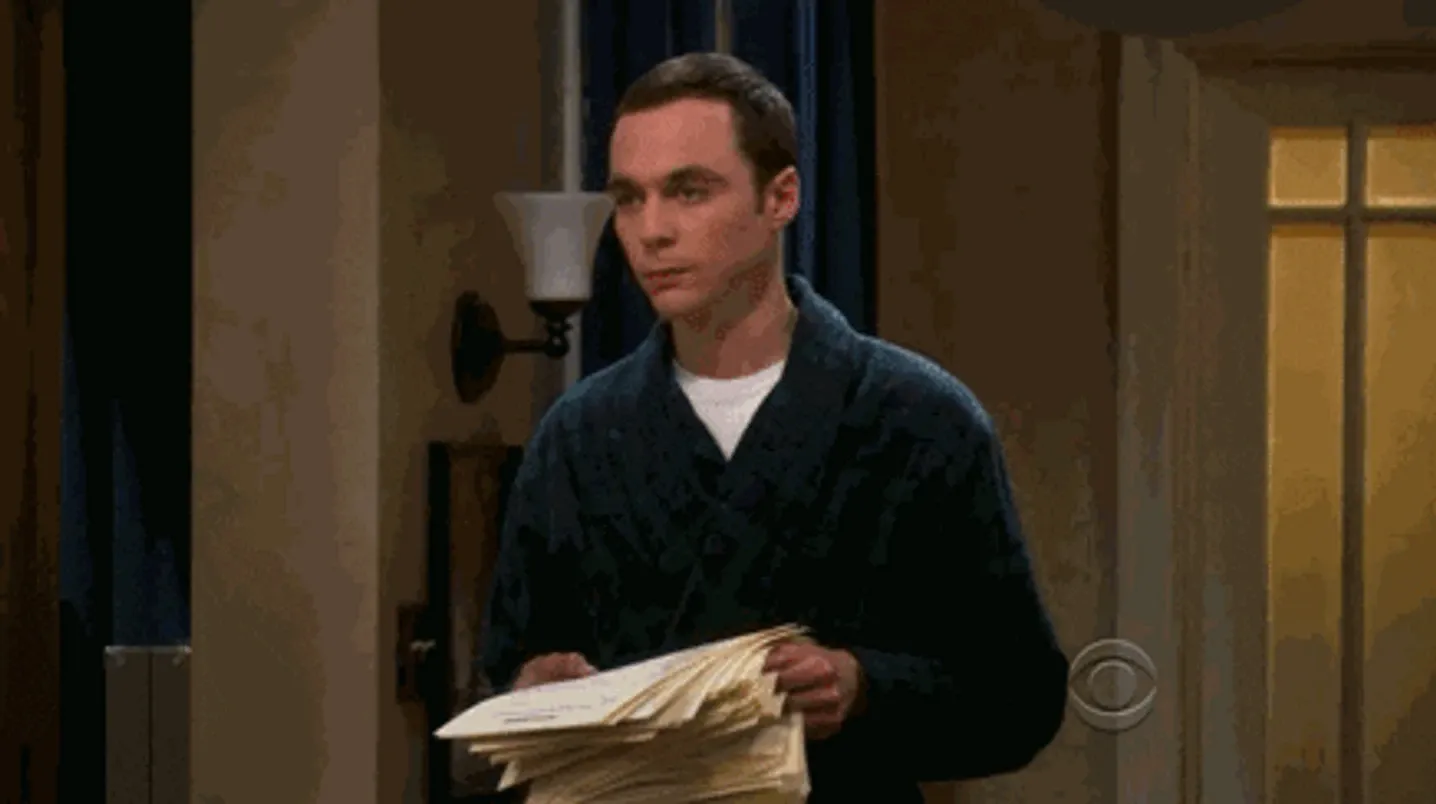 This is not possible anymore!
We introduce accounts to order profiles once and for all!
All the multiple profiles featuring the same phone number or/and email are connected to one account, and this account contains all the user information.
All profiles with possibly unverified emails are now connected to an account with verified phone and email fields.
Accounts and profiles are created when a passenger or driver registers via mobile apps.
The image, name, phone numbers and email are saved in the account and the profile.
If a driver or passenger changes personal information in the profile, the account info updates automatically, too.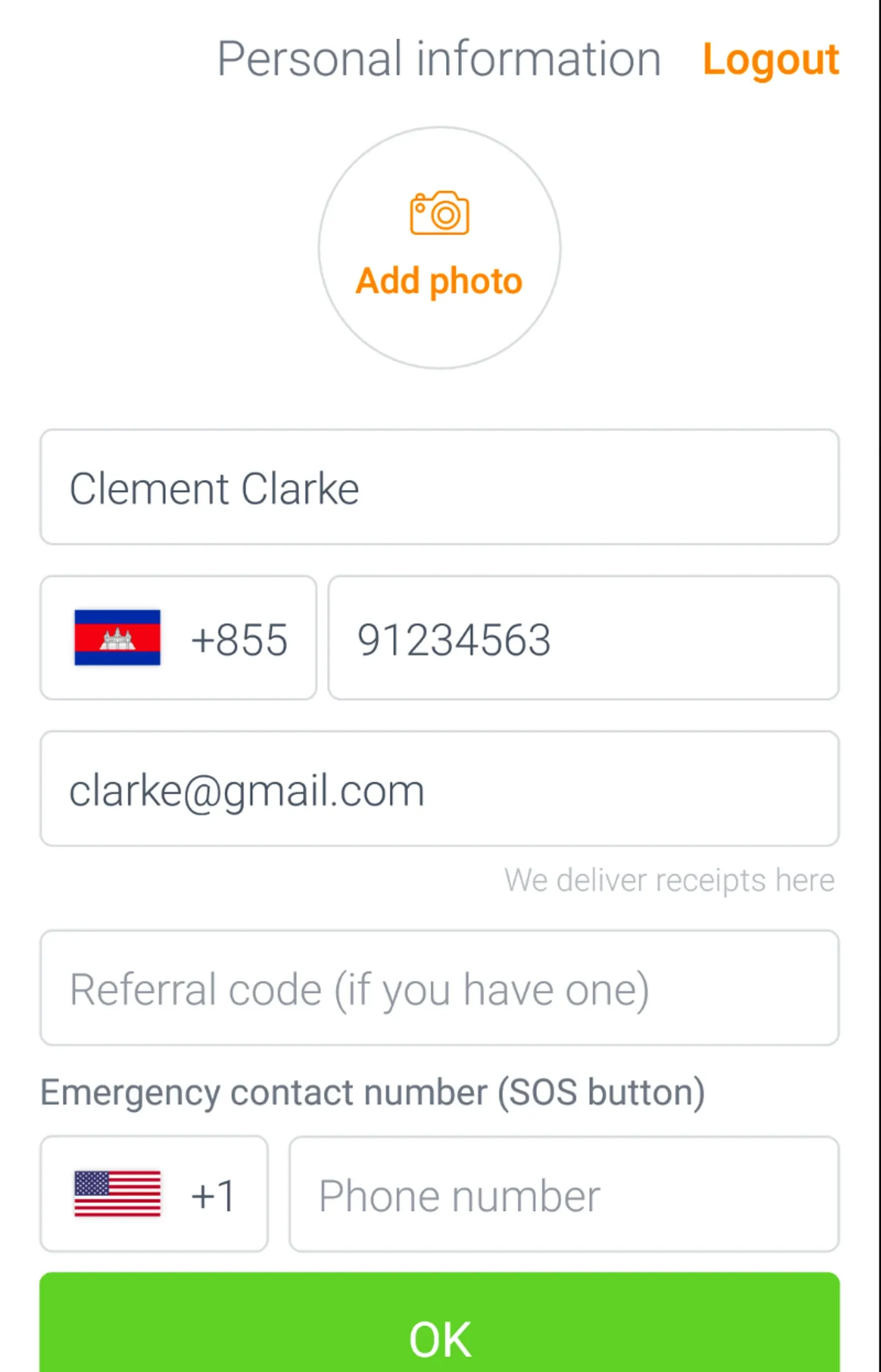 And there's more!
Reactivate drivers easily
Meet yet another great feature to save your and your drivers' time with Onde Skyshine release!
Before the Skyshine, after reactivating a suspended driver, the profile status changed to "Invited". It was necessary to reconfirm all the data in the driver application.
Not anymore!
From now on, suspended drivers are just "on hold" until you need them. If you activate them again, they immediately become active and ready to work — no reconfirming anything.