Here comes the BOOM — new Onde release!
The Onde BOOM release is full of new features: powerful analytics, additional fees improvements, new order list navigation and much more.
Hear the BOOM? That's a new Onde release coming!
We've been preparing a lot of features to start the new year with a powerful release — so here comes the BOOM.
Improved order list navigation, new cancellation fee logic, new analytics opportunities, and even a new language — it's time to check out all of them!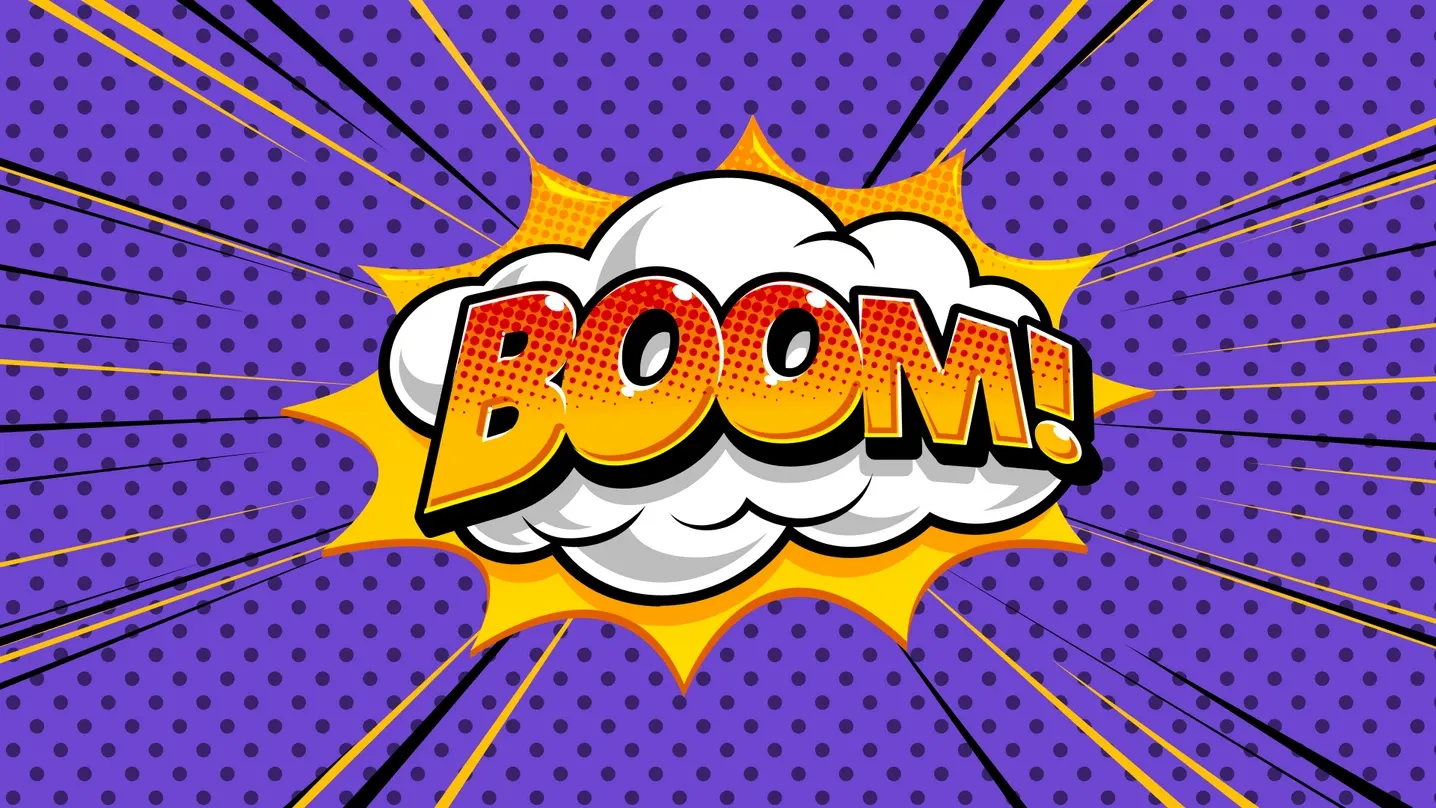 Operator App
Order list navigation
From now on, order list navigation will be even more convenient for dispatchers to use. How is it possible?
All orders are divided into 2 categories: instant and pre-order. No more need to click through different tabs — all orders are now available in one list!
Each category has a sorting: instant orders are sorted by the time of creation, and pre-orders by pickup time.
We've also added some new filters:
Unassigned — searching for a car

Assigned — a car is chosen (works for pre-orders)

On trip — orders started but not finished yet

Finished — finished paid and finished unpaid orders

Canceled

Search improvements
The orders search is now even handier than before. Dispatchers can search by driver and order ID, by passenger name and even the phone number — and with BOOM release, this feature is available for both archived orders and those made in the last 3 hours.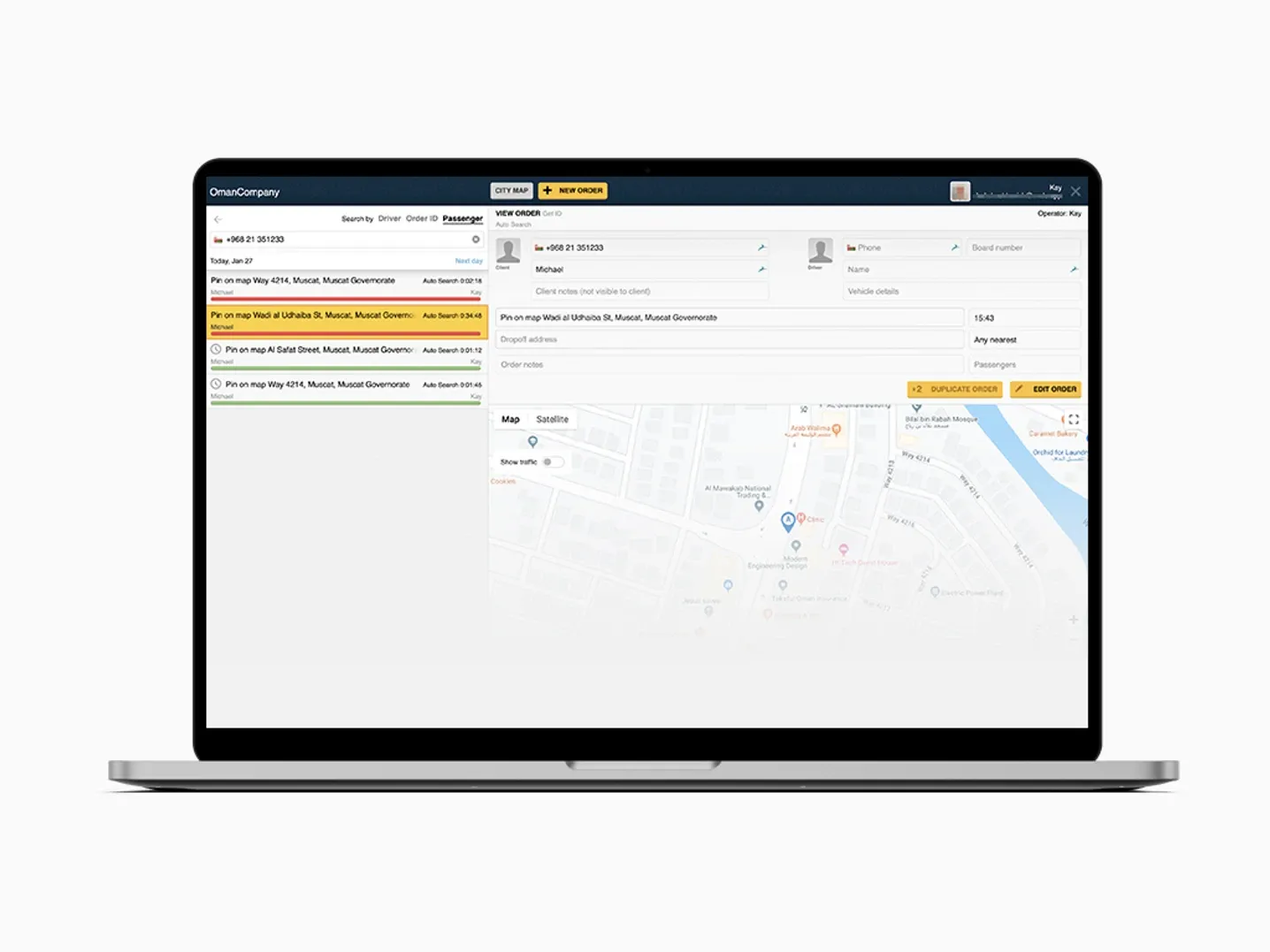 No need to look through all orders to find a customer — just enter the number, and all the orders made by this customer will be shown. Convenient? Yes! Time-saving? Exactly!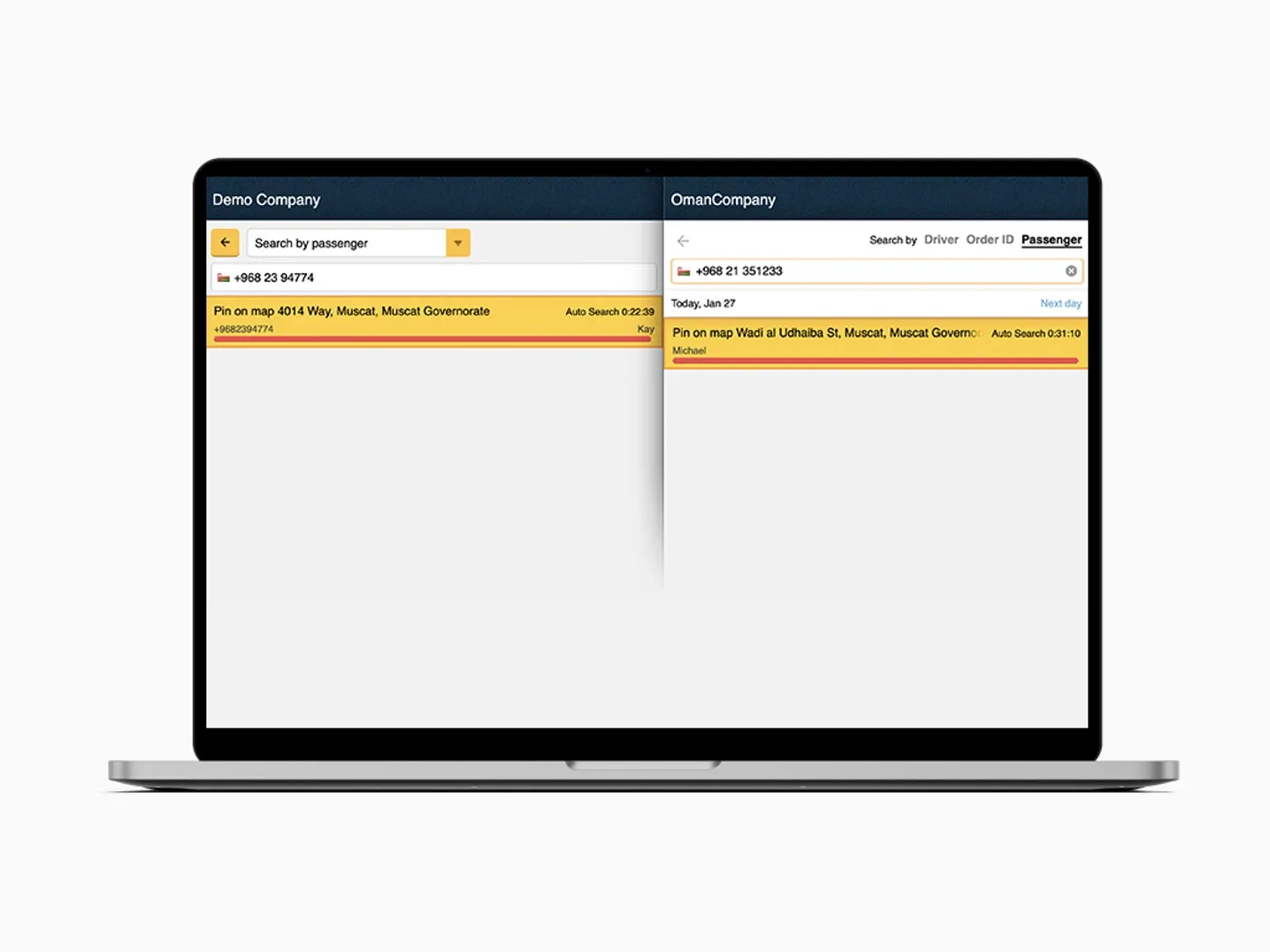 Separate tab for additional fees
Trip costs become more transparent with BOOM. Additional fees are now shown in a separate tab. Dispatchers can view the trip cost and the amount of the additional fee.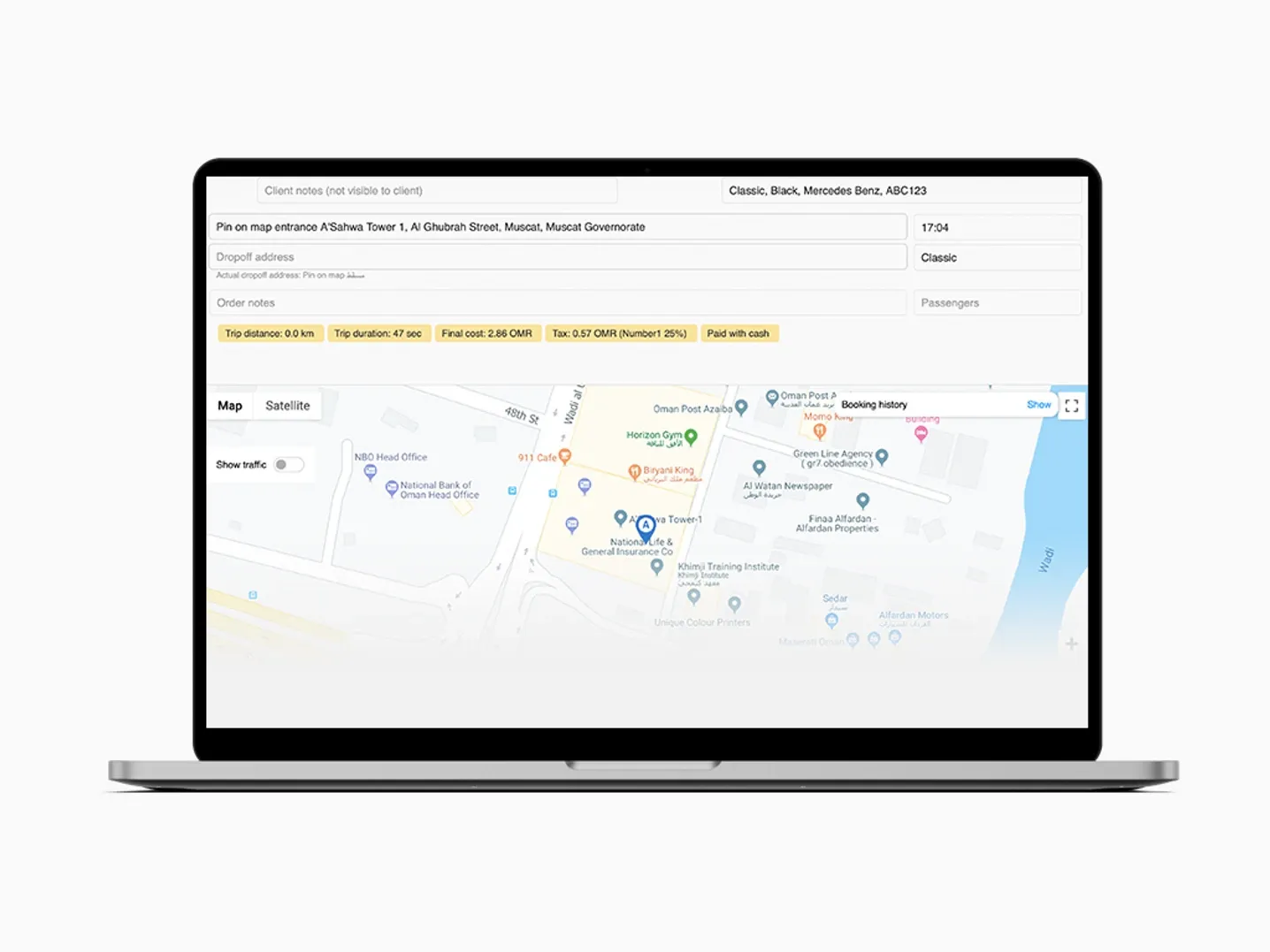 Customer app
Passenger account not deleted immediately
To keep all sides happy and safe, the software now gives a passenger 30 days to restore a deleted account. If a passenger wants to delete their account, the system freezes it for 30 days. In case they change their mind and want to come back to using your services, they will be able to re-create an account with the same number. Otherwise, all the data will be deleted completely. Ease of use and privacy are our priorities, and it's not that hard to combine them.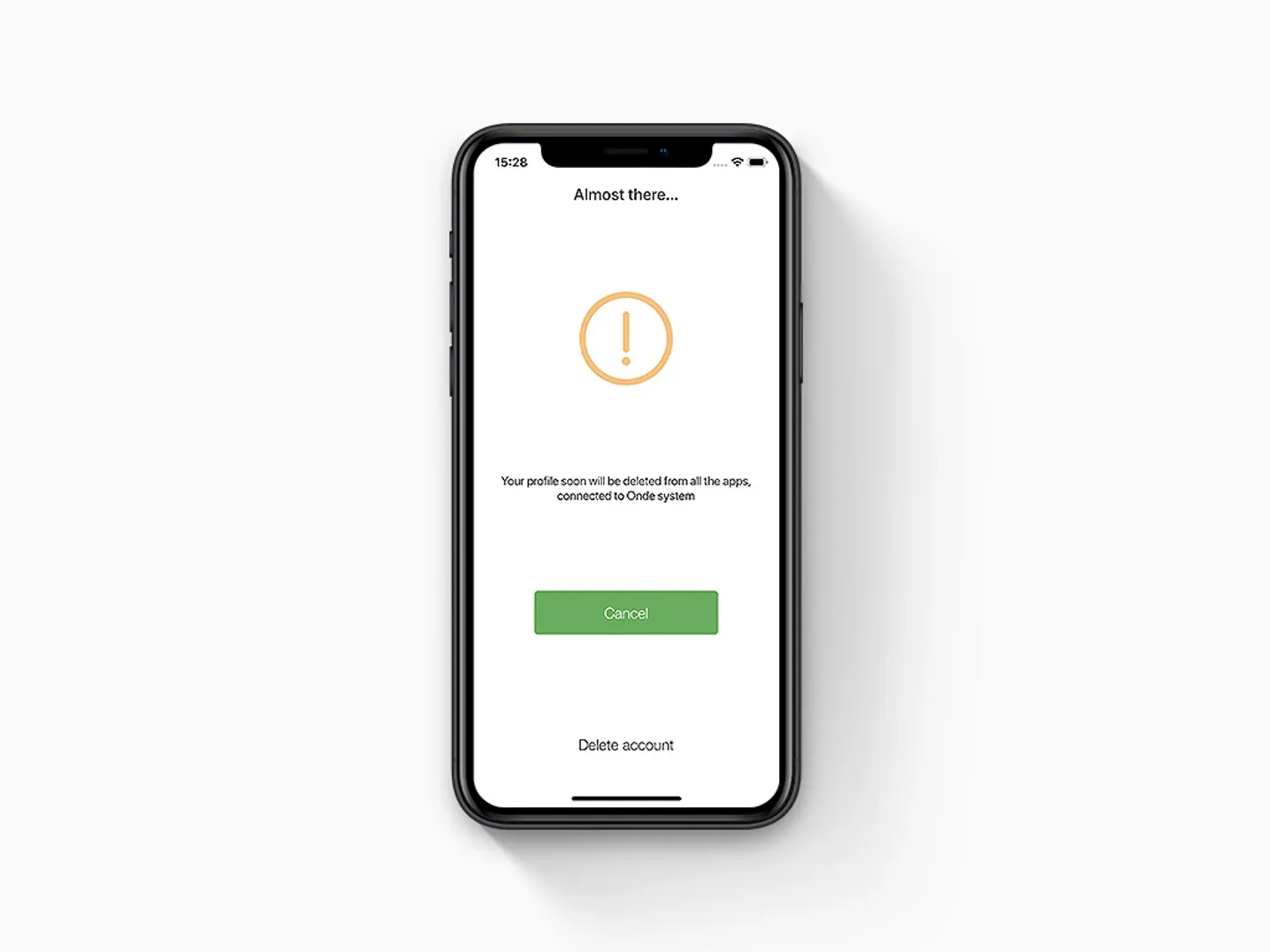 Custom additional fees in service types
Sometimes passengers get frustrated because the total cost of the trip is not equal to the one offered. This happens when passengers don't pay attention to the additional fees, like taxes.
Now you define additional fees in the My Hub and set the rules on how to apply it. For example, it can be included in the offered price or shown as a sum in local currency or a percentage.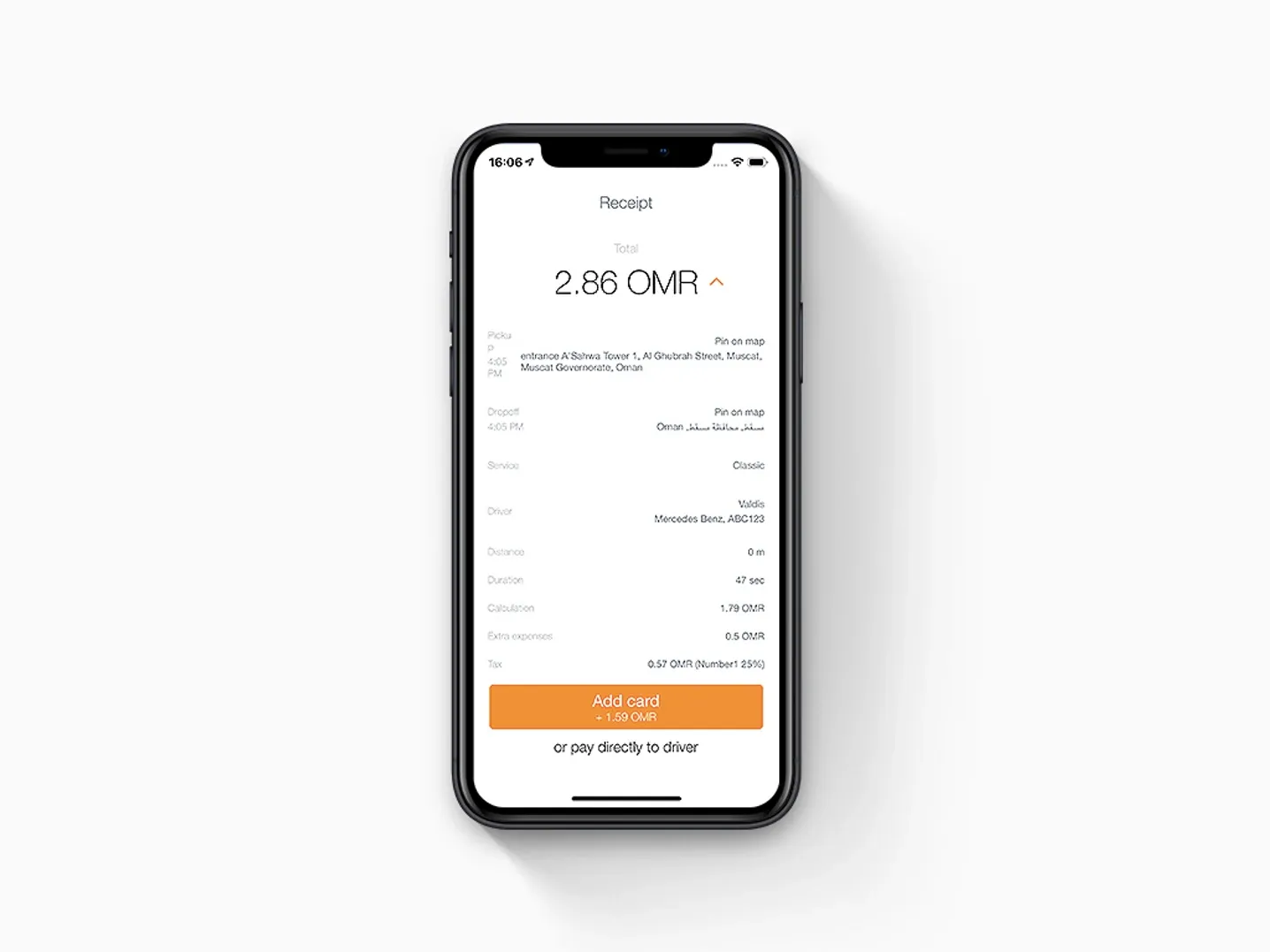 Additional fees are clearly stated in both Passenger and Driver app in trip summaries and during the payment process. This information is also visible in order reports.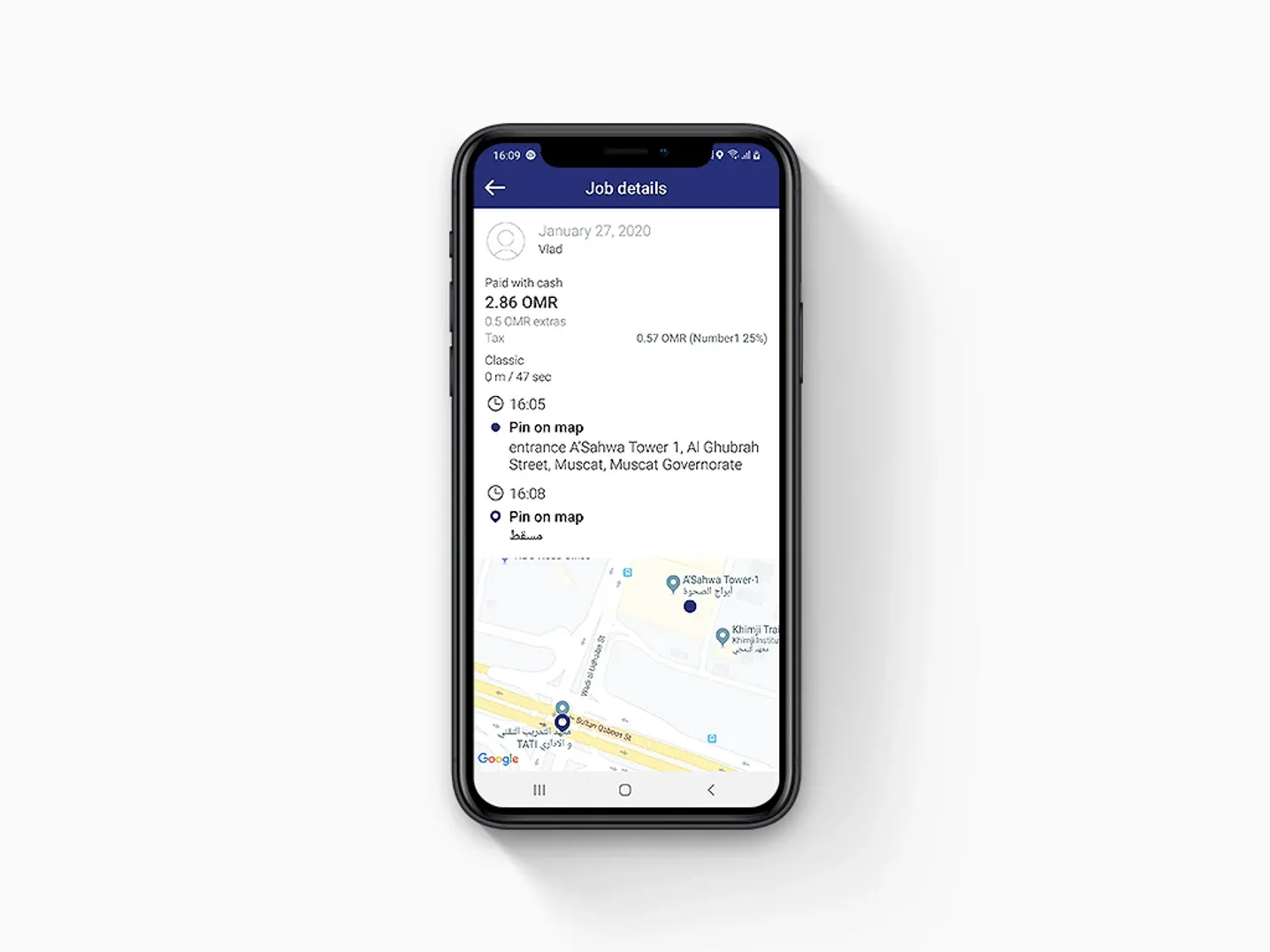 No more passenger location check for "Driver didn't show up"
When there are two pick-up points (passenger location and pick-up location), there's always a chance passengers and drivers won't find each other. What's the best solution? Leaving only one pick-up point. With BOOM release, the passenger location check is removed. One clear pick-up point left. A precise hit!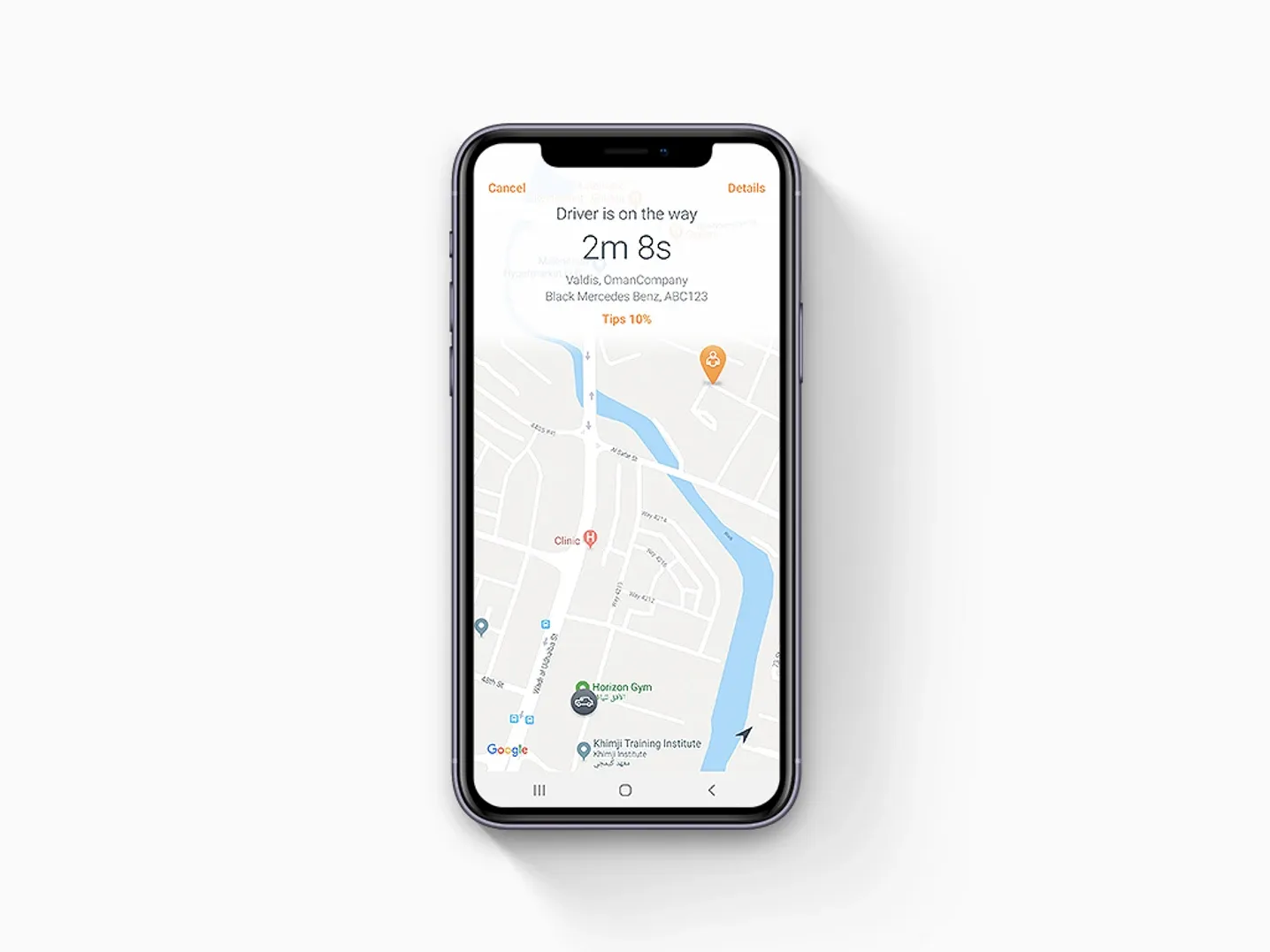 My Hub
Custom additional fee in service types
We want our My Hub to be easy to use and transparent. So now you can set up additional fee types. You can add any additional fee type your service needs (tax fees are a good example), define a name and value of it.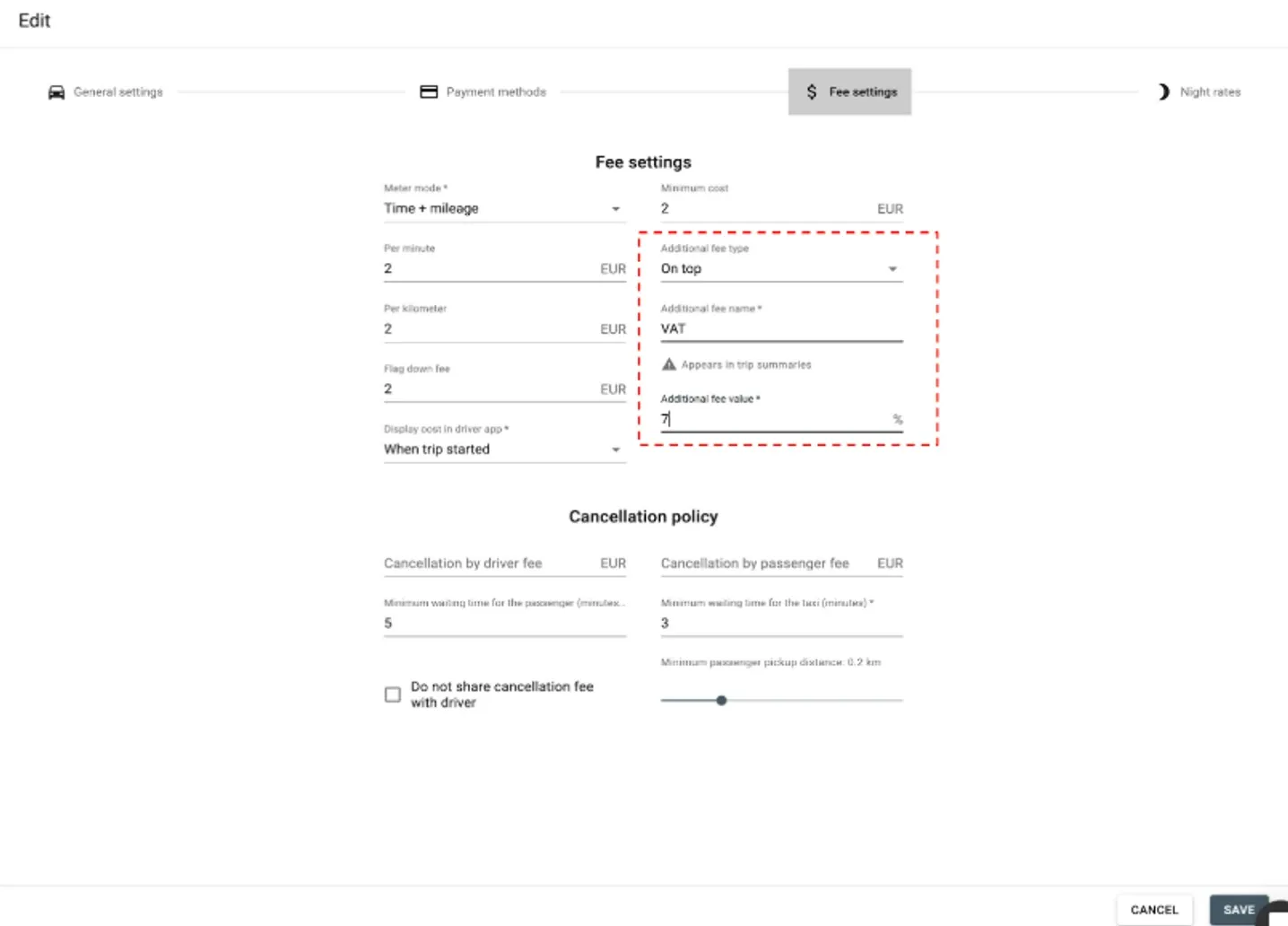 With BOOM release, there are more options to manage your transactions and choose what to share with your drivers — an option "Do not share the passenger's cancellation fee with driver" allows you to do it.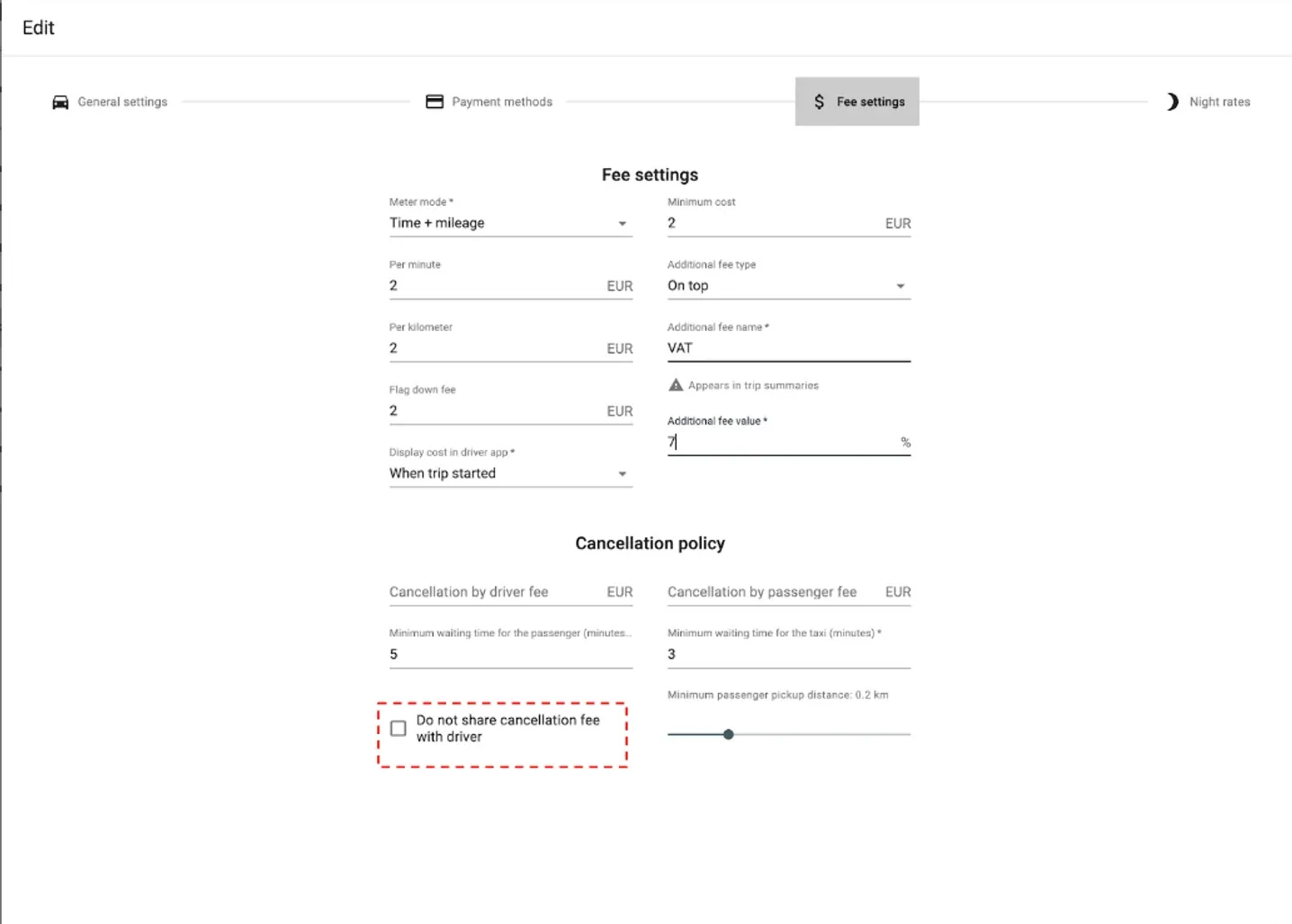 And last but not least…
Coupon program improvements
Share your coupons… And name them as you wish! Now you can create custom names for shared coupons. Choose "Shared coupon", make up an attractive name, and start engaging clients! Actually, this tool is perfect for working with influencers and other businesses — by the name of a coupon you'll always know where new users are coming from.
Please, keep in mind that the customized name for the coupon can only be set once for one referral program.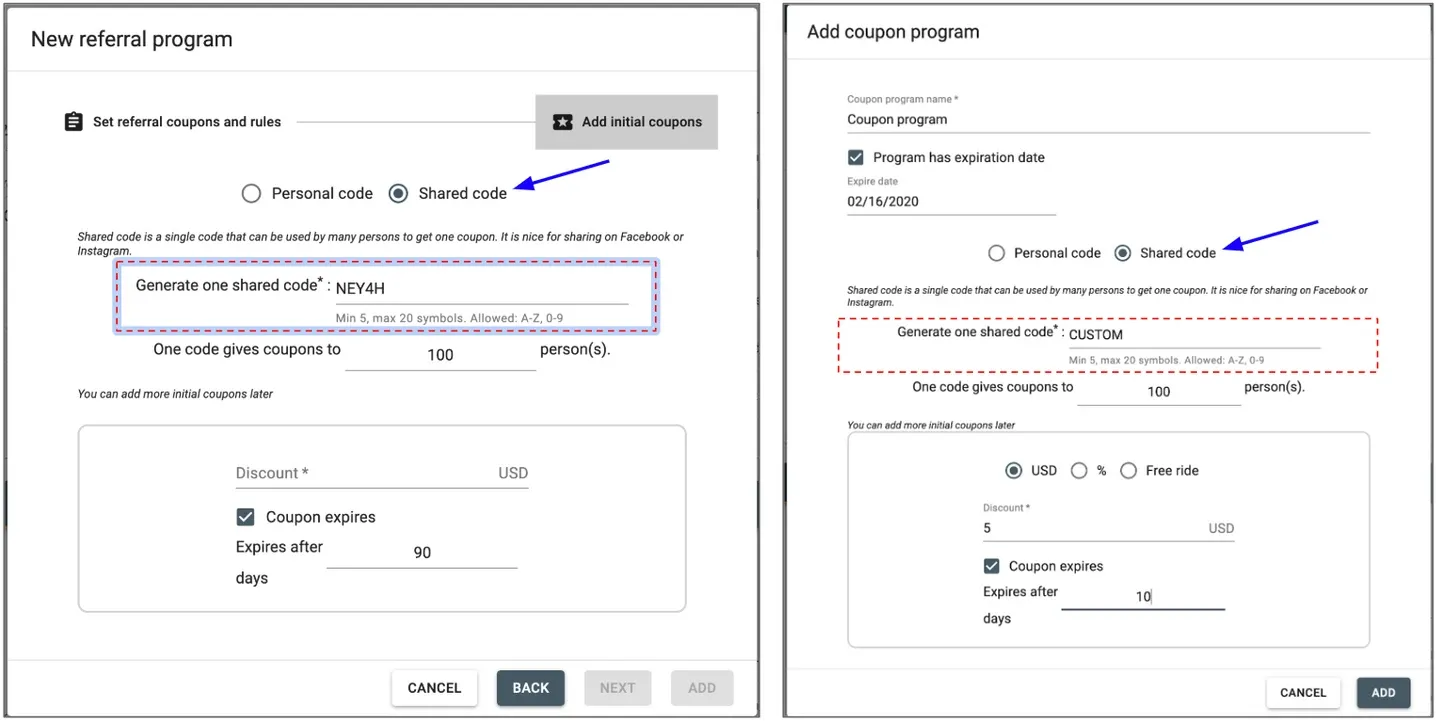 And even more
When you think it's over… it's not. 😎 Check out Part 2 of the Onde BOOM release!