Taxi advertising ideas: 5 tips to promote offline
If you hope to be successful at running a taxi company, you need to know how to market and promote a taxi business. Here are a few ideas for you to advertise offline.
In today's world of tough competition in taxi industry among such ride-sharing giants such as Uber, Lyft and alike, it takes more effort to stay afloat and develop. Opening a company, of course, you should start with all the inevitable processes such as licensing, insurance, vehicles, etc. But what is extremely important is Marketing strategy.
1. Create Branded Booklets/Leaflets and Spread Them Out
– One of the most common times when people need a taxi is after they have been drinking. Talk to local bar and restaurant's owners and see if you can make a deal with them to be "on-call" for customers.
– People also need taxis at hotels and airports. Be creative when thinking about people who might use taxis; for example, those at a senior citizens home who are no longer able to drive might need a taxi too.
As for distribution, hire some high school or college students and have them put the flyers on parked cars, attach them to house entry doors and distribute them inside area businesses.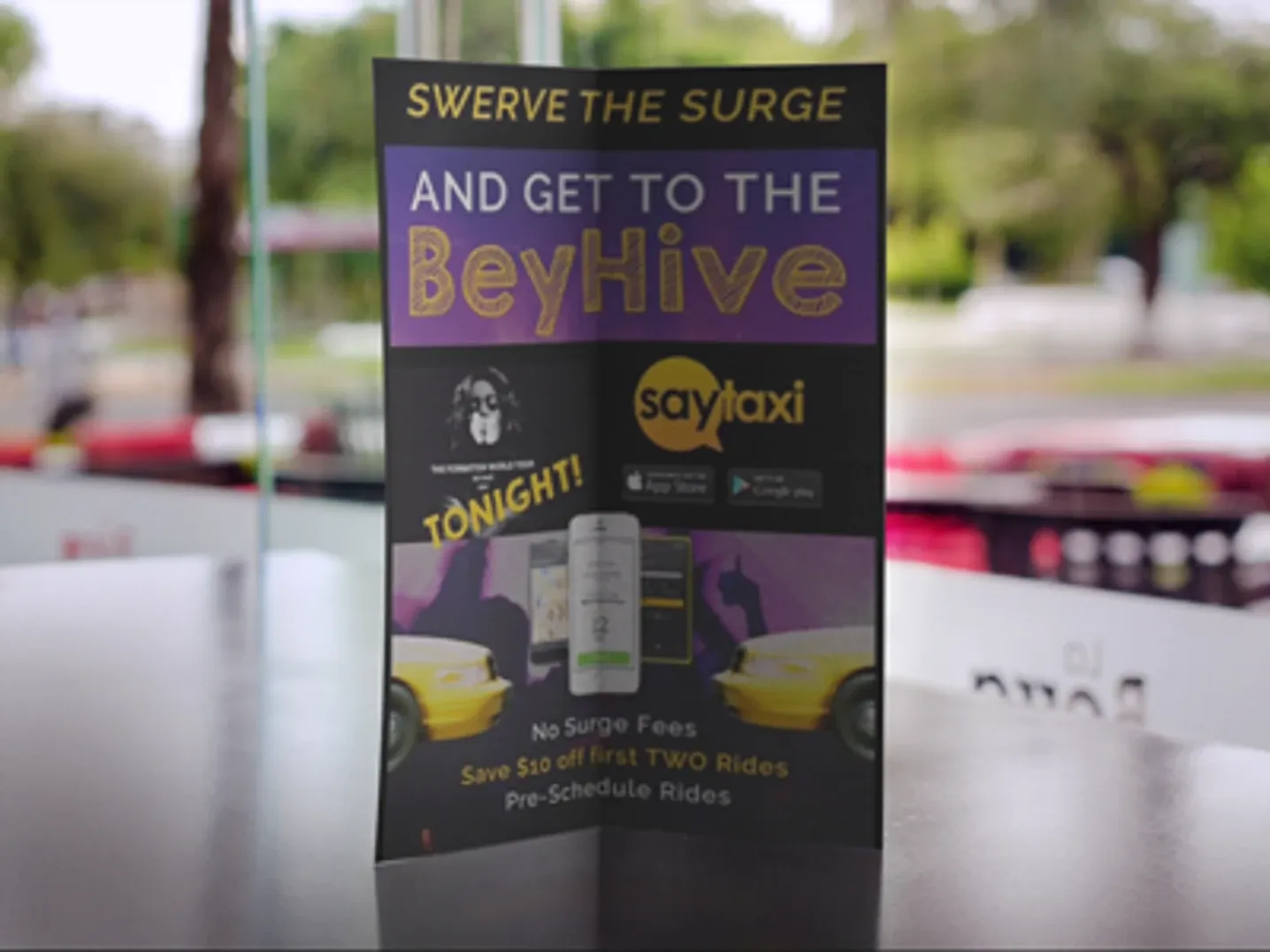 Note: Use poster and flyer maker websites to create professional-looking graphics on a limited budget. There you can find thousands of templates to create everything from marketing messages and promotional flyers.
2. Flyers With Promo Codes/Discounts
Consider making up flyers with promo codes to attract more customers and leave or hand them out in public places.
It will work effectively in crowded public places such as cinemas, exhibitions, sport and art events. Make sure to include your contact information (company name, mobile/cell number, website URL) on all marketing materials.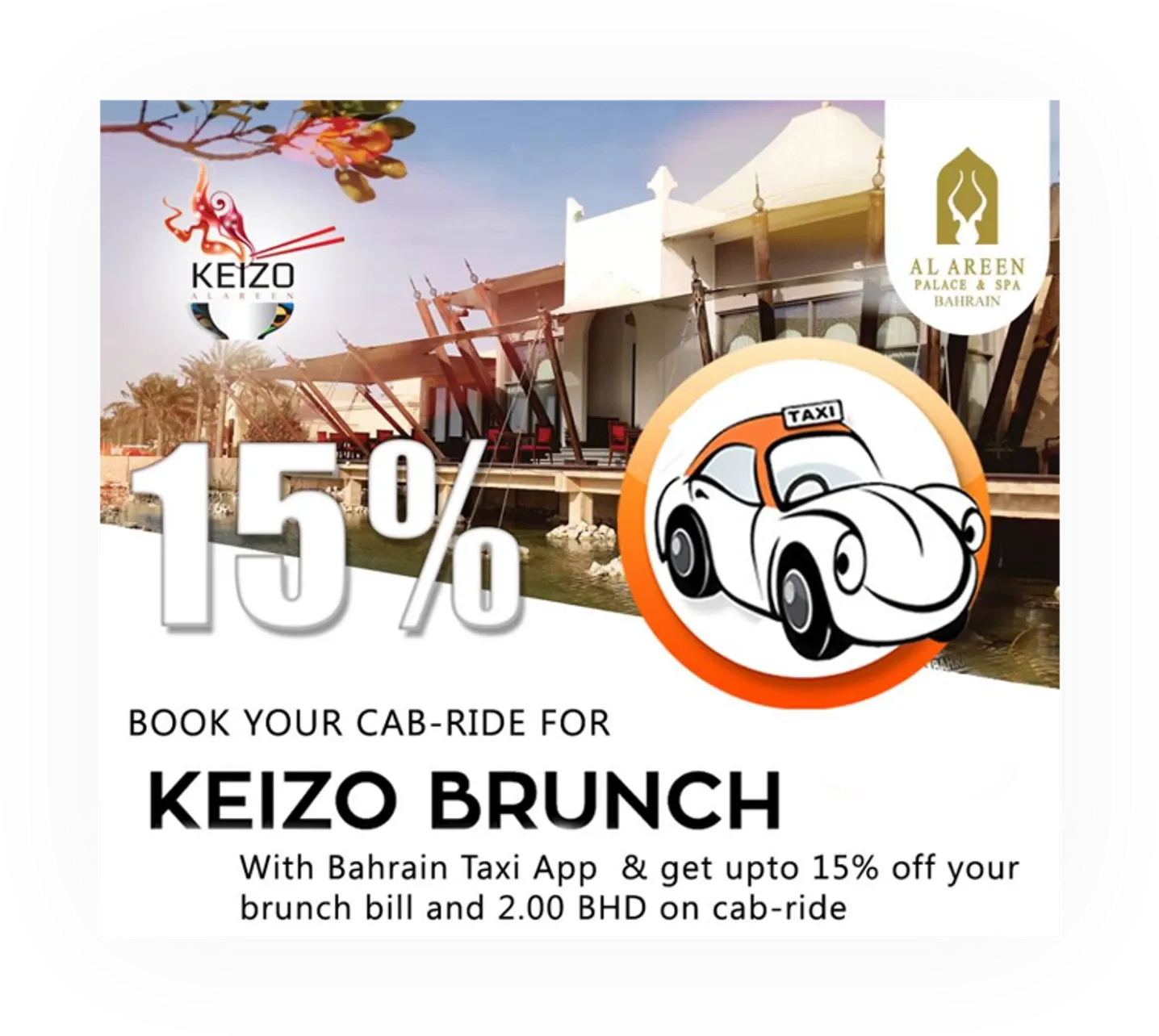 Think about some partnership mutually beneficial deals. Find some restaurants/bars who will give out your flyers with promo codes in exchange for promoting their business with your taxi.
3. Print Media
Advertise in local print media – popular newspapers and magazines. Also, keep in mind the free newspapers with ads.
4. Contact Your Local Radio Station
Usually, they have different packages depending on your budget. As most people listen to the radio during the day, a large number of people will hear about your company.
5. QR Code Stickers
Stickers seem like an obvious positive marketing tool. They can be used as inside, so as outside of your cars.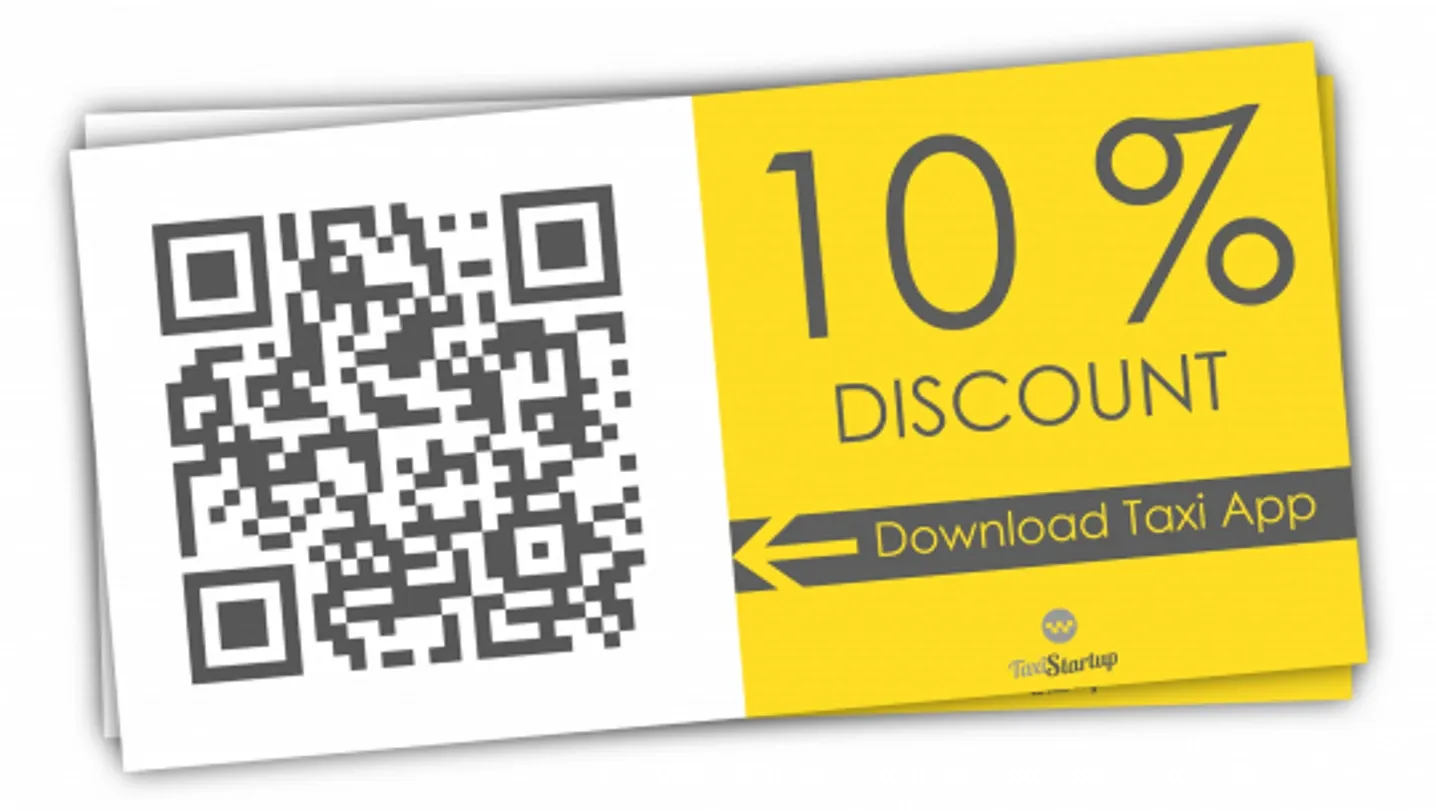 Your bumper (outside) sticker should be an extension of your brand, so use your logo. Make sure your sticker accurately portrays the message you want to show.
QR Code Stickers Use Case: We have some positive feedback from one of our clients from Malaysia using stickers with a QR code. That tool really helps to promote the passenger app downloads.
By the end of this process, they were receiving 27% orders from apps, and increased downloads by 33%!
Country: Malaysia
Number of Fleet: 30
Initial app installs: 15
Aim: Promote passenger app and generate more orders online.
Solution:
A taxi company owner contacted us with a request to help him promote his business and receive more orders through the passenger app. He was short of budget and such advertising tool as Google AdWords didn't suit him.
On our advice, the taxi company owner created a referral program with 10% discount for new customers and ordered promo stickers with a generated dynamic QR code. Such code leads directly to the page where the passenger app can be downloaded.
Result:
From a marketing perspective, there is an opportunity to reach a massive audience who own and use smartphones. QR codes remove a barrier that comes from inputting a URL or having the user search for your app in Google Market and Apple store. The customer scans it with his or her smartphone and downloads your app. As a result, you attract more customer and receive much more orders without making a lot of effort.
App installs after promo: 1 500
Bonus:
Guerrilla marketing is often ideal for small businesses that need to reach a large audience without breaking the bank. This involves high energy and imagination focusing on grasping the attention of the public in more personal and memorable way. It can be billboards and posters in metro, railway stations, airport; stickers on bus stops, cars, doors, etc.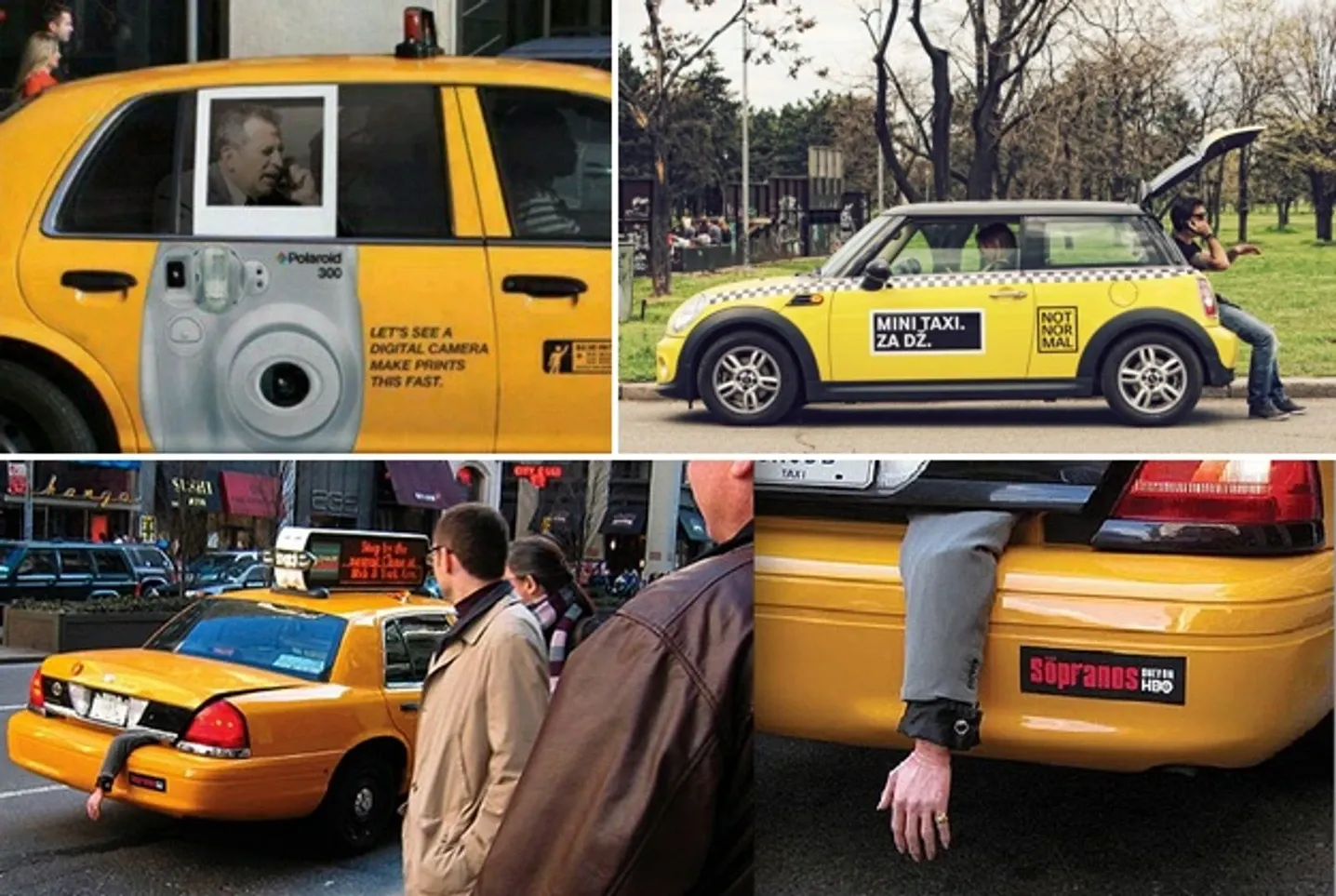 Graffiti Ads
Also, there is such a thing as a stencil graffiti, that takes the idea of painting on walls, roads, floors, etc. and tagging random signs by using a stencil made of cardboard or another medium graffiti.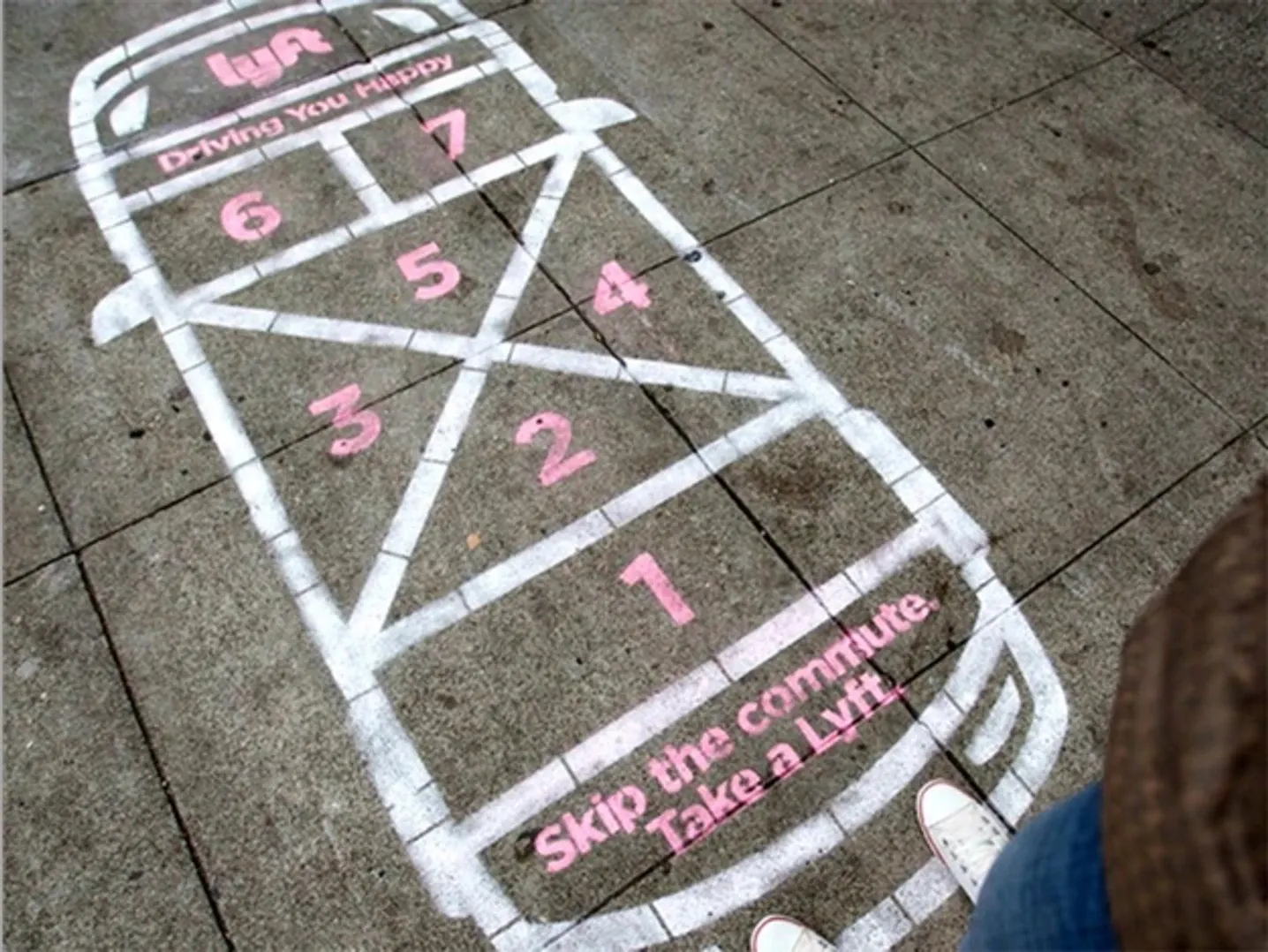 In the next post, I'll share with you business tips to make online promotion and share marketing brief template tailored for your business, which you can send to local agencies to promote your apps.
Stay tuned.