If you are not alone on the market
One of the main reasons for a taxi business to fail is the lack of strategy and market understanding. An overcrowded market won't accept another similar product or service, and direct competition with strong ride-hailing services market leaders requires great financial resources.
Are you going to beat competitors, and run a sustainable ride-hailing business?
There are a lot of mature taxi business guys such as Uber, Lyft, Careem, Grab, Ola, and Go Jek out there in the ride-hailing services market.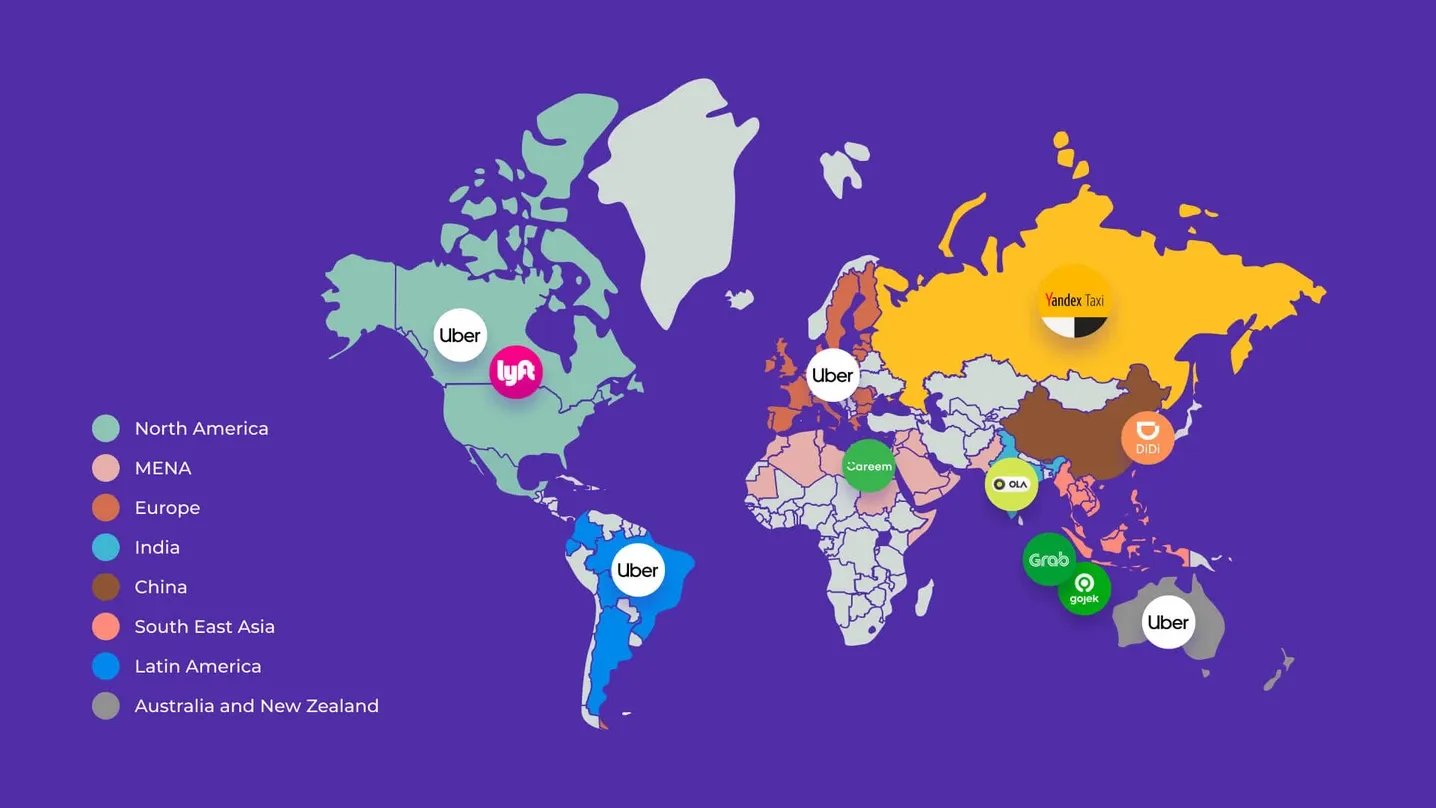 Is there, then, still space for newbies? Of course! But before you start, put some time into research, and define a clear direction.
Think of market types starting a taxi business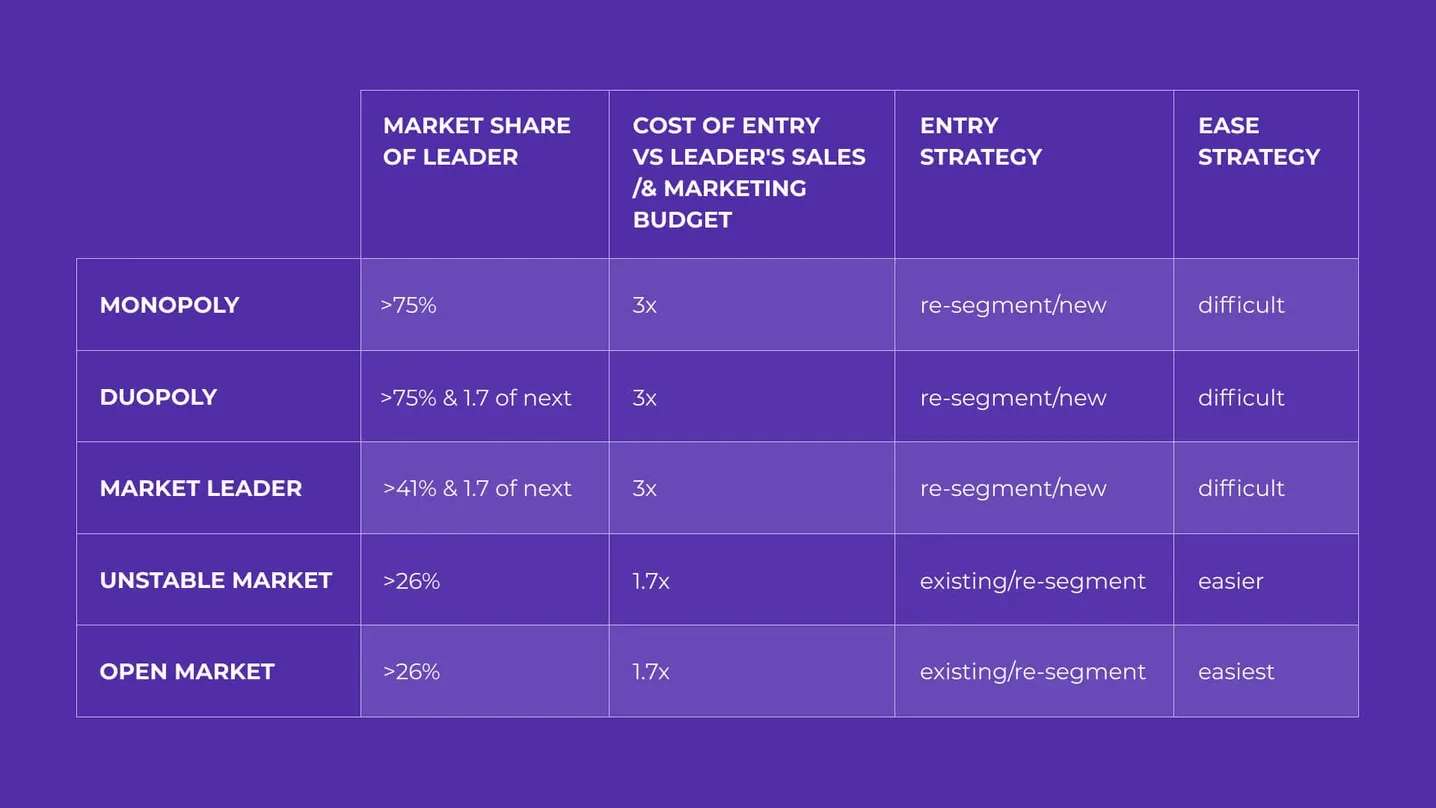 The start-up owner's manual, Blank & Dorf, 2012
Monopoly — one market leader with a 75% market share
Duopoly — dominant player with a 75% market share, second player x1.7 bigger than the third one
Market leader — market leader with up to 41% market share (x1.7 bigger than the next player)
Unstable market — none of the players has a 26% market share
Open market — no competitors
We will consider a ride-hailing services market with competitors in place as the most common case for a taxi business.
Competitive ride-hailing services market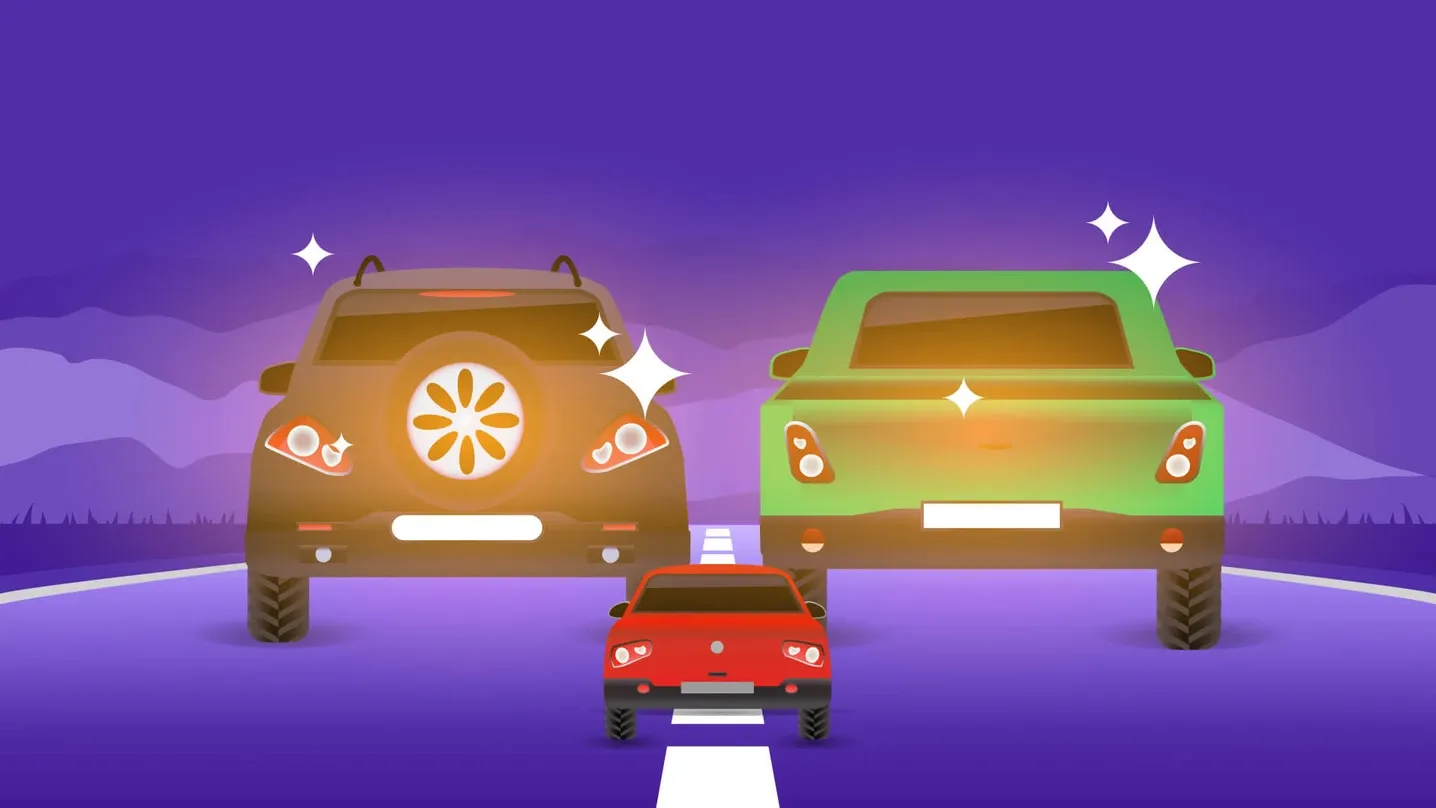 The market is well-established, the number of clients using similar services is high, there are strong competitors with one dominant player owning 40-75% market share (x1.7 compared to the next player).
This means that 1 to 3 leaders have shared the market, established the service standards, the audience is sophisticated and expects high-quality services from taxi businesses. So they'd rather cancel a ride than wait for 15 minutes.
If this is your case, is there a place for a new ride-hailing app?
Well, frankly, in such a case you'll need to dive very deep to find an opportunity and get your piece of the pie. Some segments of this ride-hailing services market, as well as particular locations, often remain underserved by market leaders. You only need to define them.
There are two strategies that help smaller players build a profitable ride-hailing business if the competition is high:
Focus on niche market segments that are typically underserved by bigger operators
Focus on specific regions/cities to limit competition with bigger players and drive down incentives and marketing expenses
Here's a story of becoming a big fish in a small lake instead of floating as plankton in the ocean. Find a niche or region where competition for taxi businesses is not so high, and you can easily become №1. Attract a smaller number of people interested in something that huge guys don't provide. These loyal fans will help you grow by sharing their experience with friends.
Let's have a look at Ola, the ride-hailing leader in India. Even Uber with its disruptive approach didn't manage to beat them! The major part of this success was that Ola provides a unique though very popular in India service — three-wheelers (autorickshaws).
Another clever move by Ola was to allow customers to pay cash, a feature that was lacking in the Uber platform for two years after entering the Indian ride-hailing services market. Purposeful work with the niche market segments (people willing to pay cash and people preferring the maneuverability of the three-wheelers to a classic cab allows Ola to stay strong in the market even though Uber is out there.
Another great example is Hop Skip Drive. This company has launched an "Uber for kids" in Los Angeles. What customers needed: reliable business to drive their kids to school and back every day in a crowded city. Hop Skip Drive jumped right at this possibility and launched a service for people to pre-order rides with drivers who'd pass a thorough background check and meet the parents in real life. Result: parents happy, kids safe, Hop Skip Drive has a nice market share and $10 million investments, planning to scale up with services for various social groups.
In for one more inspiring example? We've got one! Heetch is a startup based in Paris, France, and operating in Belgium, too. European ride-hailing services market is very saturated, but also very regulated — there's a lot of legislation protecting traditional taxi businesses from innovative, disruptive startups. How does Heetch deal with this? Well, they only operate late-night shifts. Public transport is not that efficient at night, while traditional cabs are scarce. Heetch saw this as an opportunity to appeal to people who need reliable transportation at night.
In 2019, Heetch has managed to raise $38 million to launch its services in some of the francophone African countries. They wanted to launch in Algeria, Cameroon, and Senegal. This is the whole new market to expand to — without the need to step directly into a heavy competition.
Other ideas
Women-only driver service
Partnership with airports, hotels, restaurants, shopping malls
Zero-emission vehicles
VIP service (only premium cars)
Pet-friendly
Pre-booked rides
Smaller taxi businesses can choose to focus on smaller regions/cities underserved by bigger players and limit their competitive play only to such areas. This will create room for smaller taxi businesses to cut sales and marketing expenses and rider incentives in these regions and pave the way for margin expansion and profitability.
Instead of launching in Riyadh (the capital of Saudi Arabia) owned by Careem, our partner Kaiian launched in small cities first, grew there, and scaled-up to the capital eventually. It helped Kaiian become one of the leaders in the whole Saudi Arabia market. This is an example of smart geo-segmentation.
Uber could easily launch a ride-hailing option for kids or start working in smaller cities — but it's just not a priority for them. So offer what they can't because it's against their core business model!
Unstable ride-hailing services market
If there are no players that own at least 26% market share, we are speaking of an Unstable market. There can be many ride-hailing providers and no dominant one, while customers are already familiar with ride-hailing apps and have clear expectations.
Customers will easily recognize if you bring something different. It's a rather privileged position for starting a taxi business compared to a competitive ride-hailing services market. Part of your success will depend on whether your differentiation resonates with the customer's needs.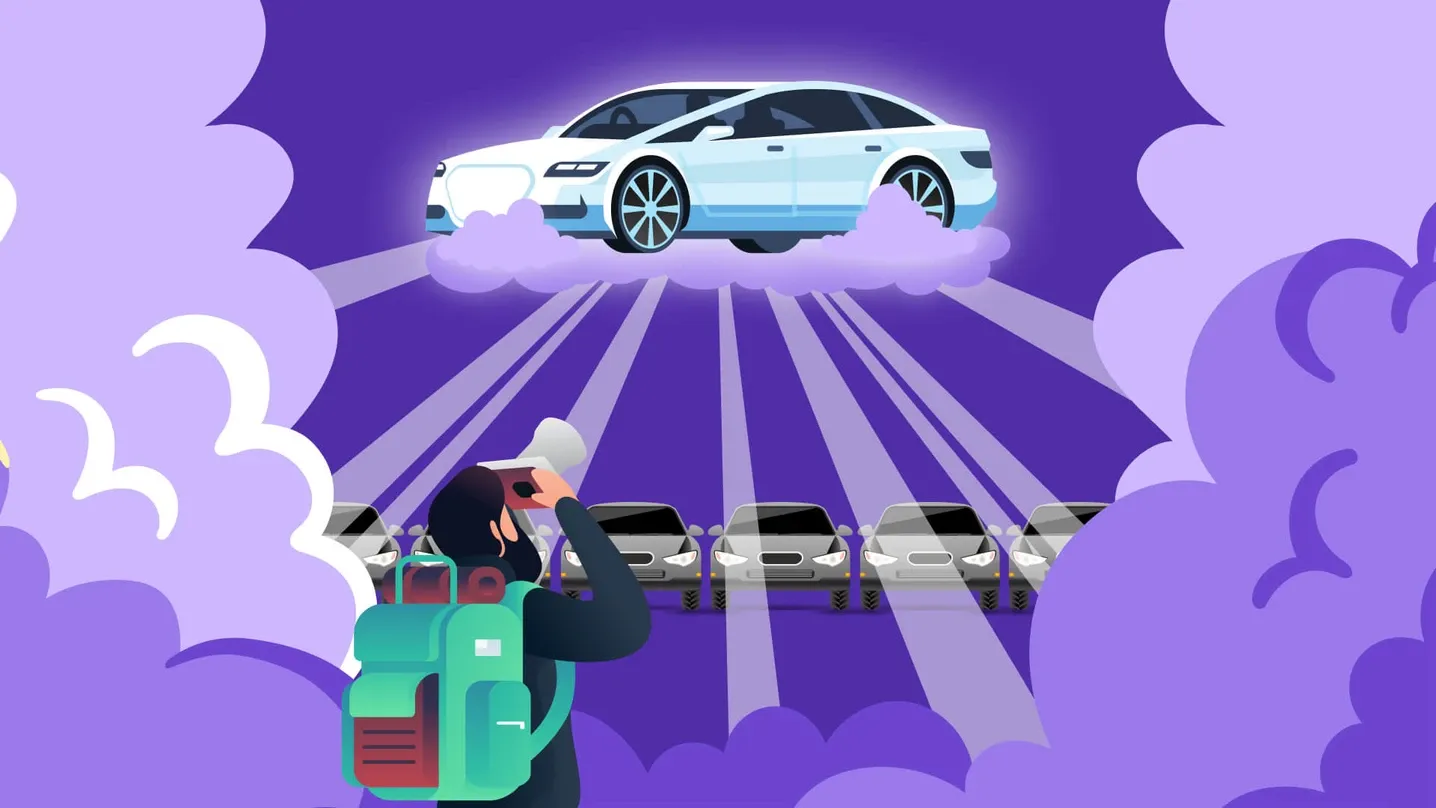 You can still choose a niche, but you also have a chance to get a leading position in the market. The market is hungry for innovations; pain points are defined; your task is to offer a clear value.
So do focus on improving the current services — get inspired by the unsatisfied needs and competitors' weak points.
There are two possible strategies: driver or passenger focus. These two audiences are equally important, but you can shift your attention to one or the other to differentiate, distinguish, and gain the major market share when your effort hit the target.
Passenger focus examples
No dynamic pricing
Free wi-fi
Variety of payment options
Variety of service types apart from the standard ones provided by competitors (female driver, child seat option, moto-taxi, Business class, etc.)
Quality of cars (capacity, model, age)
Quality of drivers (high standards, special training)
Fixed rates within the most popular areas
A higher number of drivers = shorter waiting time
LEFA is another Onde partner. They are running an innovative taxi company in Namibia and, apart from standard rides, provide transfer services for Hosea Kutako International Airport.
Bahrain taxi, Onde partner from Bahrain, bets on employees and customers of hotels and restaurants (majority of them are foreigners). They finish work late and need safe transportation services. Bahrain taxi is building a wide network of partners that refers to clients through the partner access to the system, earning fees from each order. The app still provides standard rides, but the most loyal and profitable customers come from this partnership. Same people continue using the app while staying in Bahrain, not only for late-night occasions.
Ulendo, Onde partner from Zambia, has added Business-class trips and Tesla vehicles. Now, these service types drive more than half of all orders.
Driver focus examples
Lower driver fees or a free trial period
Special training
Motivation system: monthly bonuses for champions
Driver insurance
Bolt takes 15% from drivers per ride, which is 10% less than other platforms do. The result: customers pay less, while drivers make more money. The company can afford this because it was built to be cost-effective from the start. The CEO of Bolt says: "It is hard to compete with us. Initially, companies can, by burning through investors' money, but in the long term, you have to change your approach and you can't go on with a higher commission rate."
Conclusion
Is the ride-hailing services market you're going to launch on ripe and full of competitors? There's still space for your taxi business! Just follow these guidelines.
If there is a monopoly or a huge dominant player with more than 26% of share and x1.7 vs the next player, look for a ride-hailing services market with lower competition. Launch in cities which are not in their focus, find a specific niche and suggest a service addressing specific needs.