Collaboration with hotels, airports, restaurants for taxi companies
Have you ever thought of partnering with other companies to get new clients? If not, we suggest you think about it because it's the whole new source of users. Let us show you this amazing world of collaboration.
We assume that you use Facebook analytics and know what your average client looks like. So, let's imagine that tourists are one of your targeted audiences. They live at the local hotel when they come to your place. They need a taxi, so they come to the reception and ask to book. At the end, the trip's price goes to the hotel bill, the guest pays to the hotel and the hotel pays to you. Profit!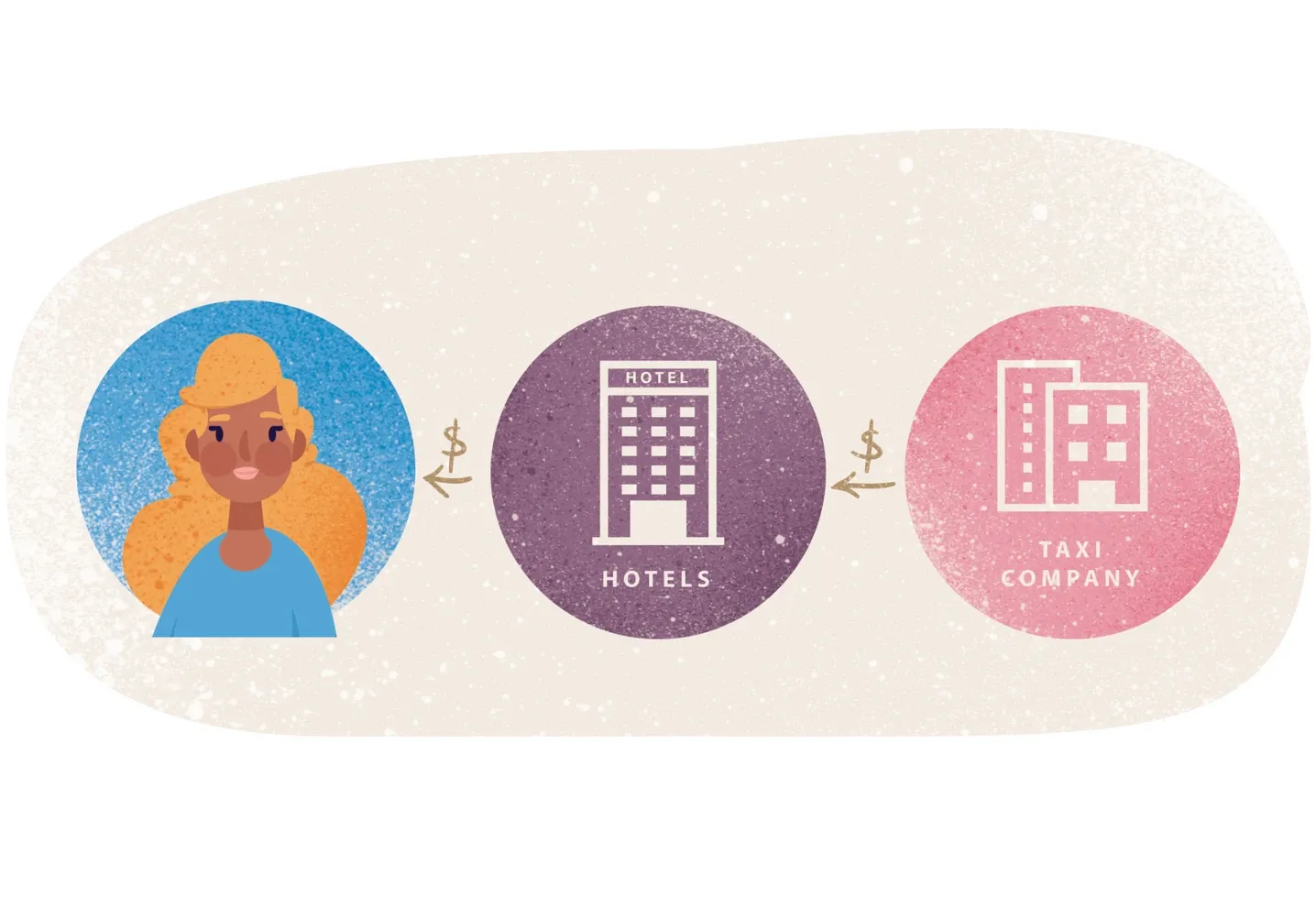 Moreover, it's not only about the hotels. I guess, your clients also visit night clubs, restaurants, museums and come to your country by plane or by train. They all need taxi transfer and they all usually ask local staff to manage taxi services. Do you see what I mean?
Onde can help you manage cooperation and offer an amazing tool for dealing with your partners.
Taxi transfer to room #305, please
"Partner dispatcher" (aka "remote dispatcher") is a feature in the My Hub to let you partner with other businesses. Transfers from airports, hotels and other places can be easily managed within our Onde platform. Let's take a look at how it works.
You can add operators with full access. They can manage, create, view and change orders for all service types you have in the panel. They are also able to see and change orders of other operators as well as view drivers on the map.
Also, you can add operators with partner access. All they can do is to create, view and change orders for the service types you allow them to manage. No access to other operators, no view of the drivers on the map. Easy, right?
If you're looking for an ideal solution to manage your partners, then you should give a try to "Partner dispatcher".
Other ways to bill clients
"One-size-fits-all" is not an option for taxi business because it's quite a rare situation when all companies are ready to use your services following the same rules. So, we present other ways for those who can't bill clients directly.
Partner access (a passenger pays). You can choose this type if your partners let their clients pay for the transfer services themselves. In this case, you can only create service types with "Cash" and "Terminal" payment methods. You will get the money for the trips as soon as the trip is taken.
Partner access (a partner pays). It's an option for those partners who pay for their clients. For example, we have a hotel that provides airport transfer services and include the final cost of the trip in the bill for other services. This access level requires the service types with Third party systems via Dispatch API" payment method.
The number of options gives you and your partners flexibility and opportunity to manage collaboration in the easiest way.
Just try to think which local businesses could be a good match for cooperation. You can try to work with:
Hotels,
Airports,
Railway stations,
Bars,
Night clubs,
Restaurants,
Conference centers,
Concert halls,
Hospitals,
Many-many other companies you have in your area (it's just a question of how far your mind can go)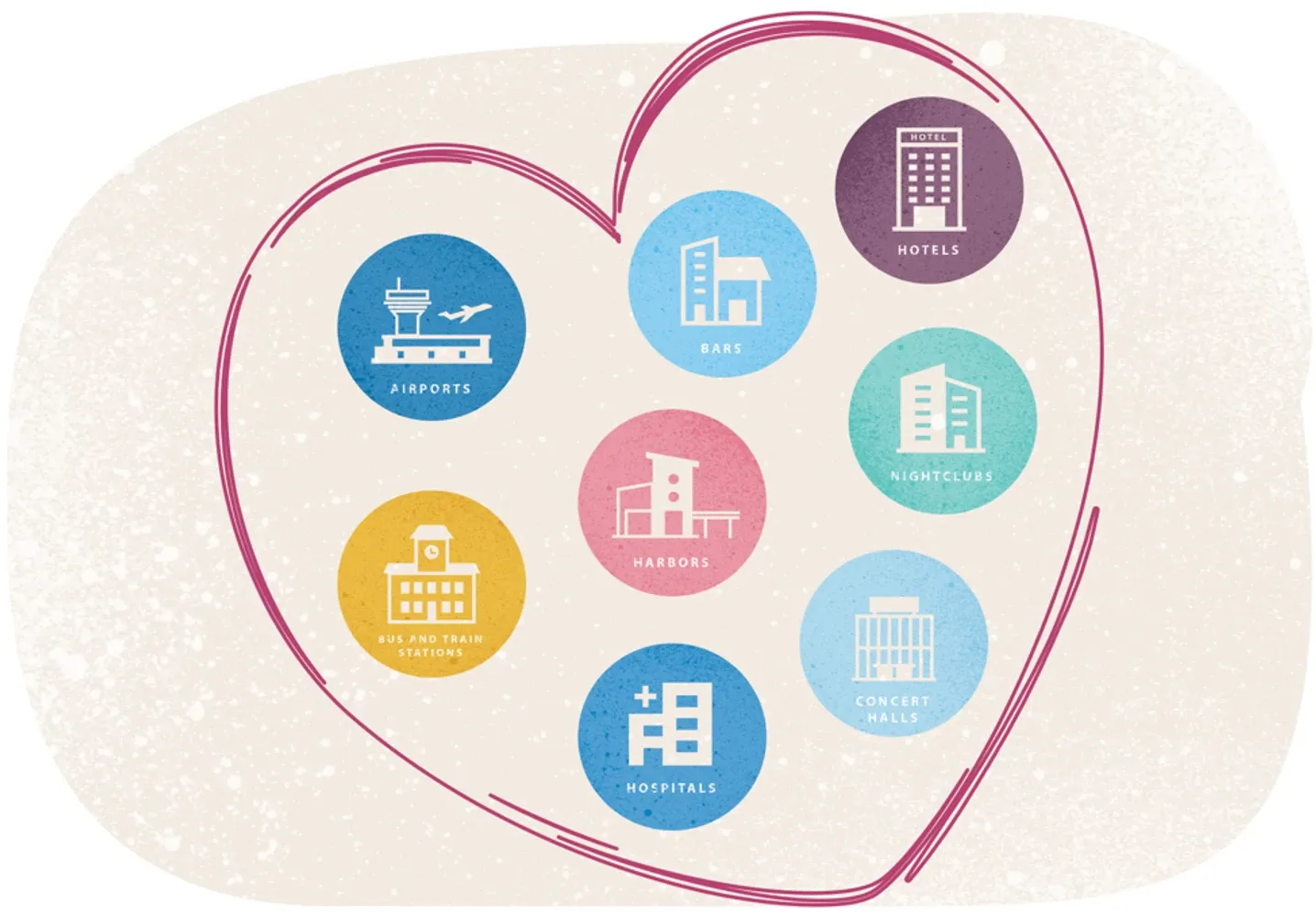 To identify the best partners, take a look at Facebook Analytics. There you will find the most popular companies in your area.
Drop them a message, set the terms of cooperation and… here you go! You can start getting more clients with an amazing new source! Your cooperation can bring mutual success and happy passengers.