How Onde.Light helps taxi & ride-hailing businesses get started
Onde.Light is a solution created specifically for entrepreneurs who want to start their own ride-hailing business risk-free. In the article, we explain what Onde.Light is and how it works.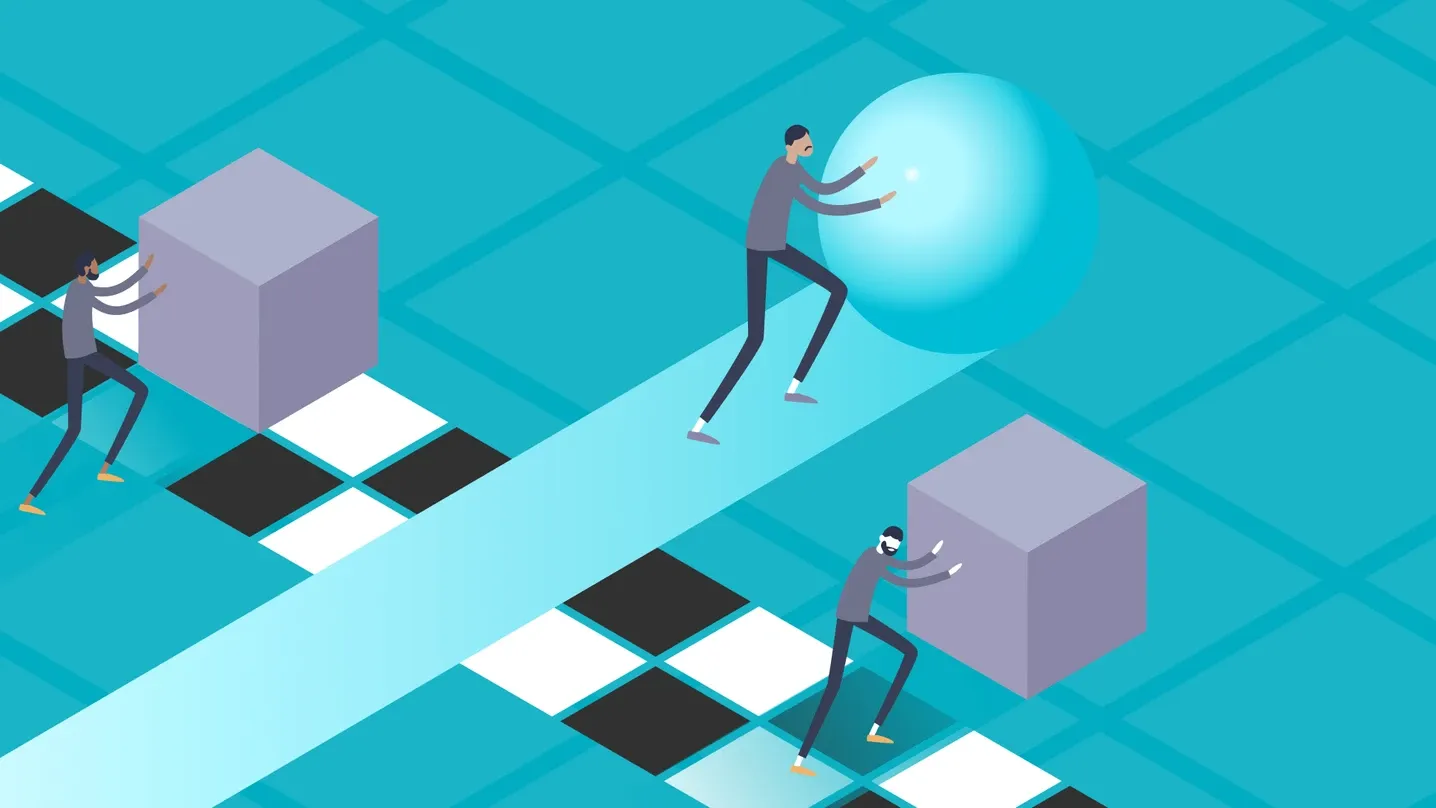 Across the globe, ride-hailing is gaining popularity. Established taxi businesses are switching to the ride-hailing model as it is far more convenient for both the passengers and the drivers. Local entrepreneurs create new ride-hailing businesses based on their own experience and connections. International ride-hailing companies grow their network to involve more locations. The market is booming.
According to Statista, the revenue in the ride-hailing and taxi segment is projected to reach 378.80bn by 2027 at an annual growth rate of 3.31% with the biggest markets at the moment being China, the United States, India, the United Kingdom, and Indonesia. After the low years of the pandemic, there's a growing trend of ride-hailing companies expanding into food delivery and other "on-demand" services, and the future looks more promising than ever.
But there is a downside.
Starting a ride-hailing business isn't an easy task. It involves a lot of preparation. To make sure your company has a chance to take off, you need to complete a number of steps:
Do market and competitive research. Create a ride-hailing business plan.
Check ride-hailing laws & regulations
Register your business & get all the permits
Develop ride-hailing apps
Develop your marketing strategy
Develop a monetization strategy
It could take some time before you start making money off your ride-hailing business.
At the same time, you need to invest straight away or find investors that will believe in your project. You also need to embrace the risk that your ride-hailing/ rideshare/taxi business may just not work out, because, let's face it, this happens.
Here at Onde, we discovered this situation creates a vicious circle that leaves everyone unsatisfied. Talented and promising entrepreneurs don't start ride-hailing businesses because they can't afford to take risks or can't prove to potential investors that their business will take off.
To solve this problem, we came up with the Onde.Light solution.
What is Onde.Light?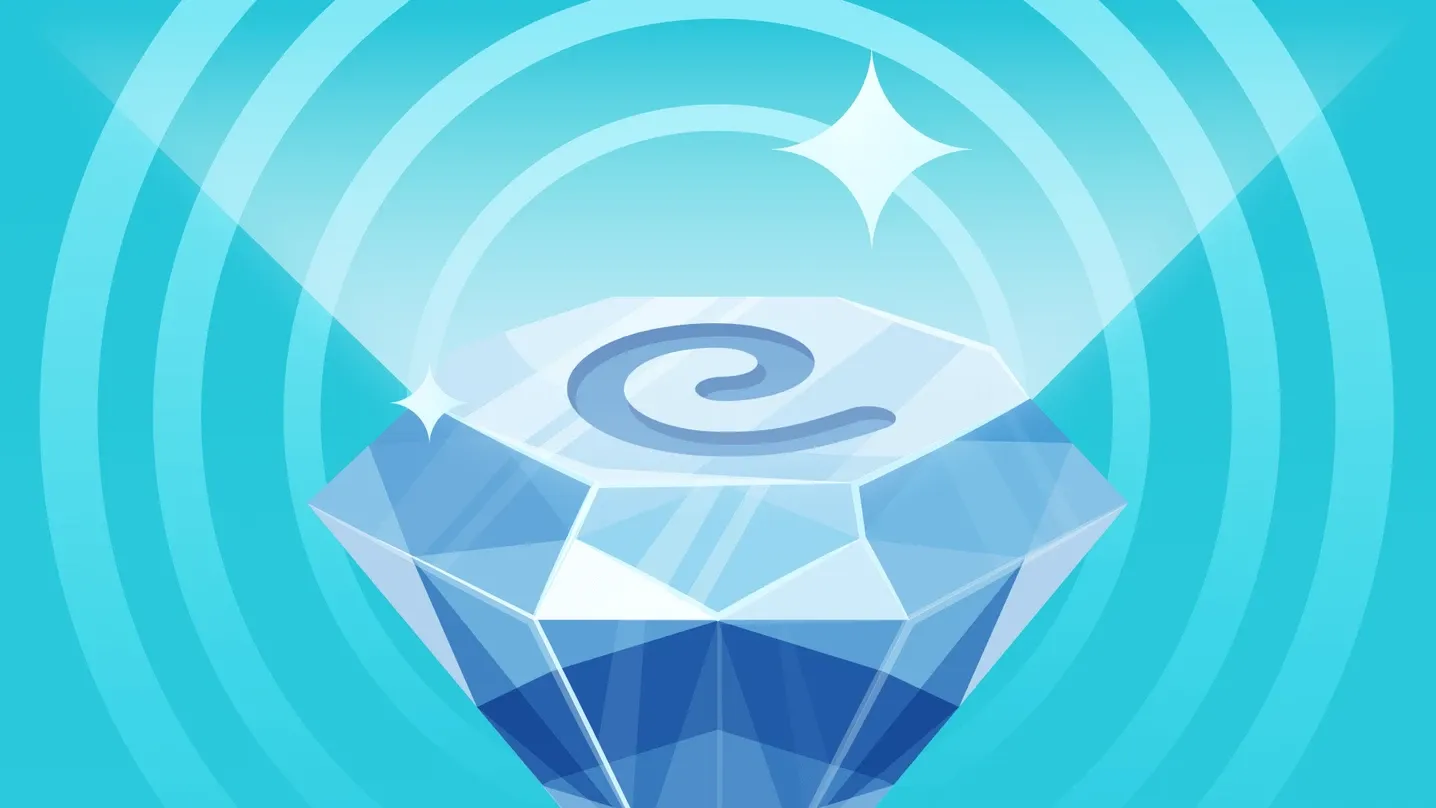 Onde.Light provides ride-hailing businesses that are just starting out with everything they need. However, it's risk-free, meaning no payments have to be made until you make the first 1000 trips. After that, the fee per trip is only 1.9%.
Onde.Light was created to give entrepreneurs the opportunity to start a business risk-free. Here's what the platform includes:
Branded web solution
Your customers can make orders through a simple web application available in browsers (mobile and desktop). It allows customers to order a car quickly and conveniently without having to install an app. The branding of the web application is 100% yours so that your customers can get familiar with your brand.
Driver app
You get iOS and Android mobile applications for drivers. With a mobile app, drivers can easily sign up, accept orders, and stay connected all the time. Driver app includes multiple valuable features, such as automated driver billing and an intelligent algorithm to assign orders.
My Hub
My Hub is a management and analytics platform: you can manage drivers, orders, rates, reports, and everything else you need for back-office operations. You can track performance and make rideshare business decisions based on the results.
Operator app
Operator app is for customers who still order a taxi via phone. You can take phone orders with the Operator app. Operator app stores all the order information for future use, and is intuitive and easy to use.
Community
Community is a platform for sharing information with other taxi business owners and like-minded people. It's a forum where you can ask and answer questions, network, find partners, look for use cases, and chat about anything.
What happens when you sign up?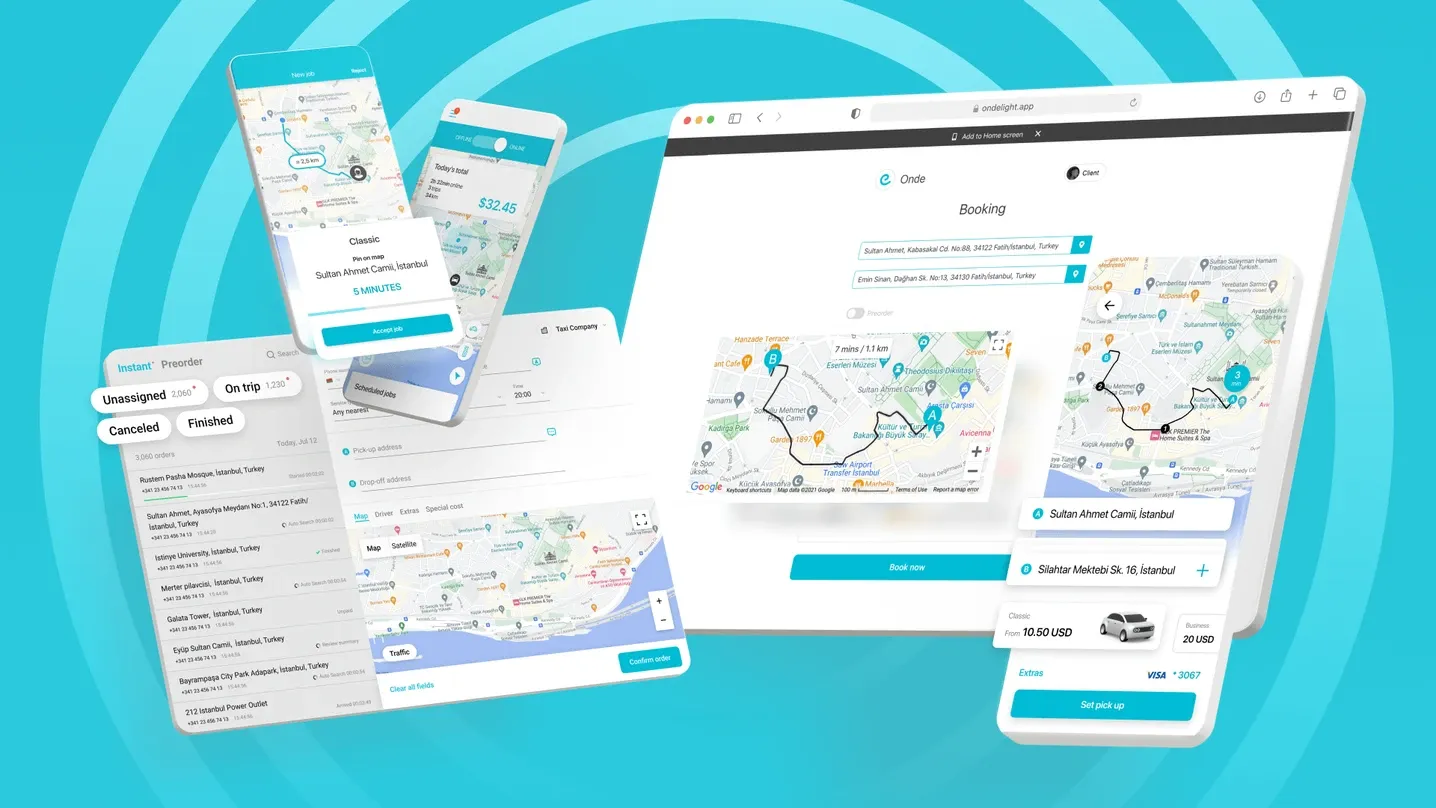 Onde.Light has a very clear onboarding process. After registering on Onde.Light, you'll see the demo mode. This means you don't have the company yet, but you can look around and explore the features. As soon as you're ready to go live and start with your real company, click "Start Onde.Light" in the top-left corner in My hub.
As soon as you sign up, you'll get a string of emails that explain how each of the tools and the ride-hailing apps works. In addition, you can always visit our support section or contact support directly. You'll also have access to our blog, where you'll find tips and tricks about how to grow your business from our internal team of experts.
How can Onde.Light help you to get started?
Onde.Light allows you to start a ride-hailing business risk-free. This means you can:
Promote your brand
Onde.Light comes with applications branded by you - this means you can start spreading your brand and making it recognizable before your main investments are made. You'll see whether your branding is strong, notice any positive or negative reactions, and will be able to adjust it in time.
Test your business model
It's not often that companies get to test their business model before investing a large sum of money into them. Yet, it has obvious benefits: only by testing you can make sure you've chosen the right approach. Onde.Light allows you to do just that: test your business model before taking the next steps.
Show traction to investors
As we discussed earlier, sometimes it can be difficult to acquire funding if you haven't started your taxi business yet and don't have any specific numbers to show to your potential investors. Onde.Light makes that possible - it allows you to gather enough rides and show traction to the investors to secure funding.
Work with restaurants and hotels
Ride-hailing business strives for diversification. Attracting partners such as restaurants and hotels could be what makes your ride-hailing business stand out and survive even the hardest phases. Again, to make your offer seem attractive to potential partners, it's good to already have a business in place and some traction to show for it.
Scale it with QR codes
The ultimate goal for businesses is to grow. Interestingly enough, the Onde.Light solution adds a unique way for you to scale your ride-hailing business: with QR codes. This gives tons of opportunities for marketing and PR promotion.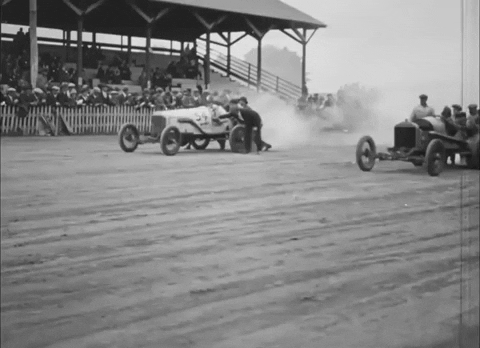 Ready to start Onde.Light?
Sign up to get access to the Onde.Light platform!