10+ must-have features to create an app like Uber
Creating an app like Uber requires more than just the idea and the driving experience. You need to know which features your apps should definitely have and which features help Uber stand out. All of that you can find in our new article.
Dreaming of creating a local Uber? An Uber competitor? An Uber with a twist?
Every day our support and sales agents hear from our clients that they would like to build an app like Uber. Often enough, the clients have amazing, original ideas. Even more commonly, their geographical location lacks a local solution for a ride-hailing business, and simply building a local version of Uber is enough to have a successful business.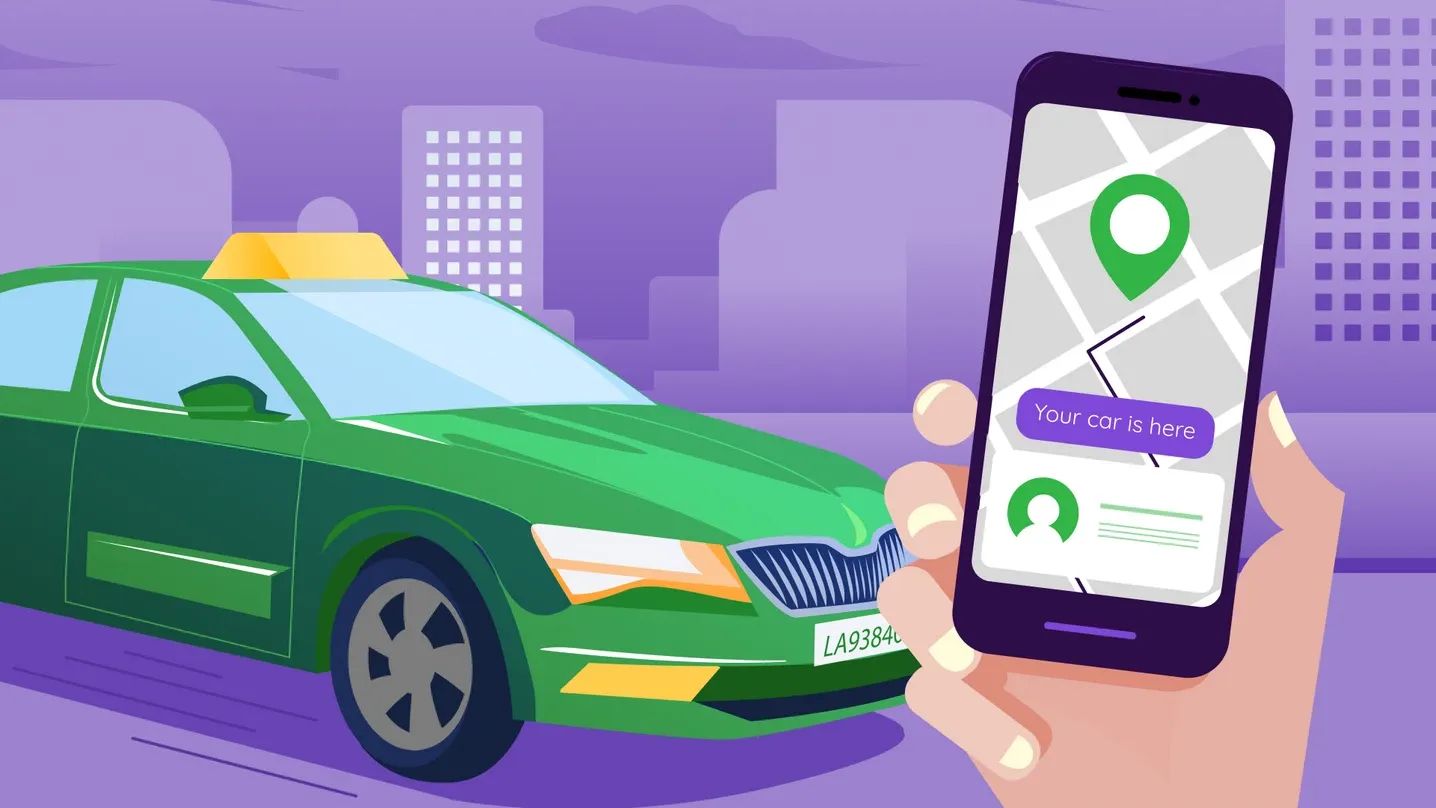 However, when the founders dig deeper into everything they need to have to create a taxi booking service, they often get confused. What features are necessary for a taxi booking app? And what are the features that make it more like Uber?
That's what we'll go through in this article: the key features that need to be developed to bring your idea to life.
What does an Uber-like app look like?
Let's get one thing straight: a ride-hailing app isn't one app. Any ride-hailing solution includes a number of applications: a passenger app - the one that your passengers use; a driver app - the one your drivers use; and the admin panel to manage everything that's going on.
What are the must-have features for the ride-hailing apps?
Passenger app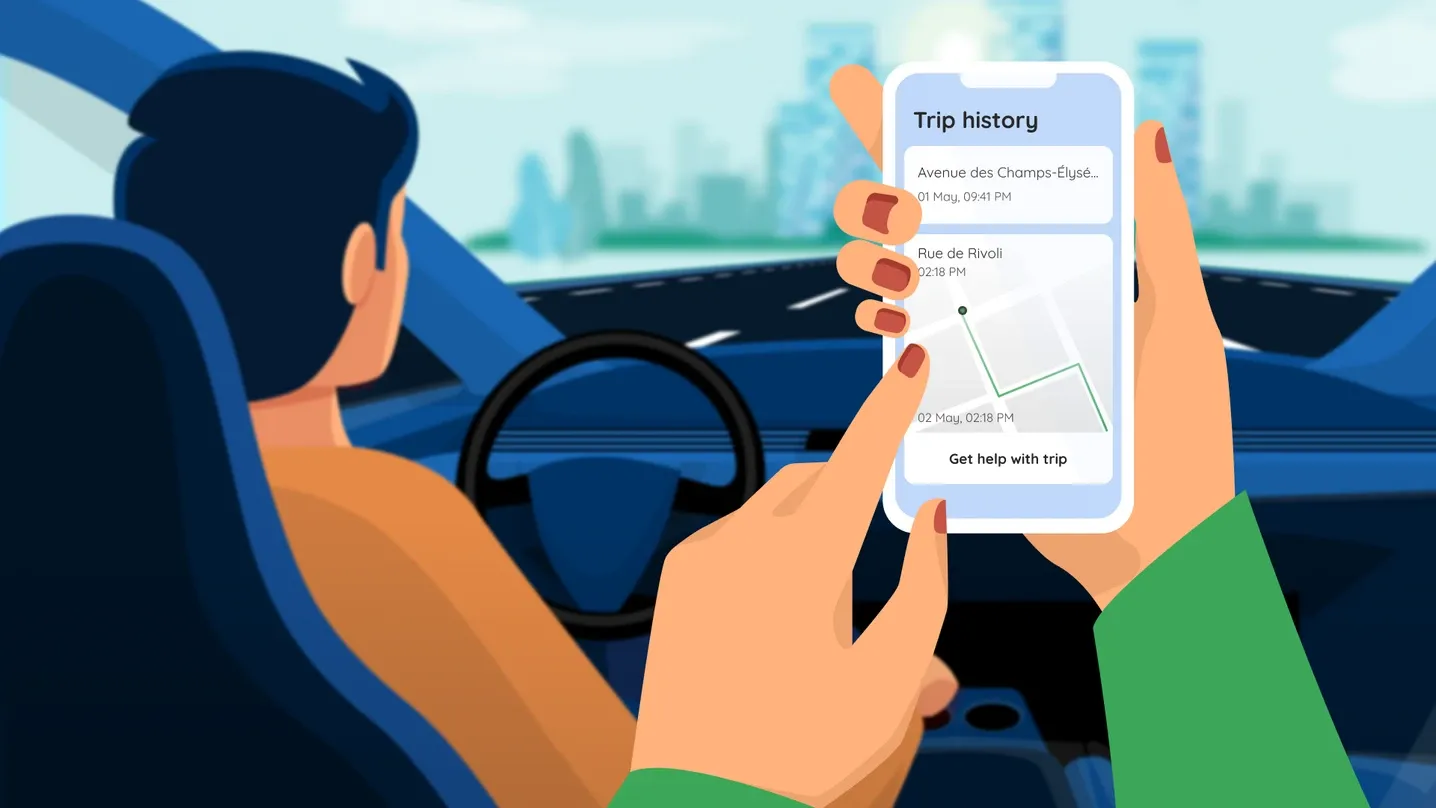 User signup and login
You can allow users to sign up and log in via email, phone number, or social media. Signing up using Facebook, Google or other social networks allows users to save time, as they don't need to type in all the data manually. And users appreciate this a lot!
Car booking
This feature shows users an interactive map with the ability to type in their exact address, specify the pickup location, choose the type of car, etc.
Maps and location
GPS tracking is used to identify the current location, find cars and track the journey. It also makes precise estimating possible. The latest update in Onde lets users share the location - just like in Uber. This is an important safety feature.
Fare calculation
For the best experience, passengers should know the price of the ride beforehand. The price depends on different factors, making this feature quite difficult to implement if you're doing your own development.
Waiting for the ride confirmation
There is a moment before the ride confirmation, during which the passenger should see that their order is being processed.
Ride cancellation
A feature that makes advanced ride-sharing apps stand out is ride cancellation. It allows the passenger to cancel a ride for free, but only for a specific period of time after placing a request. Otherwise, the user can still cancel a ride, but they'd be charged a fixed amount.
Push notifications
Push notifications are essential to keep users informed on the status of their request, the car arrival time, and any other important information. It's impossible to create an advanced ride-sharing app without push notifications.
Tracking the driver's movements
The passenger app should have the possibility to track the car's movement. This is very helpful for the passenger as it makes the waiting process easier.
In-app chat
A recent addition to the Onde platform - an in-app chat - allows for direct communication between a driver and a passenger within the app. Often, it is easier and more efficient to chat than it is to call the driver.
In-app payments
Having an app without a payment gateway solution is the same as having a Tesla car without a battery. Built-in payments allow the user to pay for the ride right from the app. The current technology also enables transferring money between drivers via the smartphone.
If you want to process credit card payments directly from your clients, you need to use a payment service such as Stripe, Braintree, PayU, or Hyper Pay that partially does the job for you. Integration of such payment options involves technical complexity that consumes numerous hours and resources which can lead to an increase in app cost.
Driver rating
Uber popularized driver ratings and ride feedback, and now an app without them feels somewhat lacking.
Customer support
For customers, it's important to have someone to contact in case they are experiencing an urgent problem with payments, registration, etc.
Nice to have: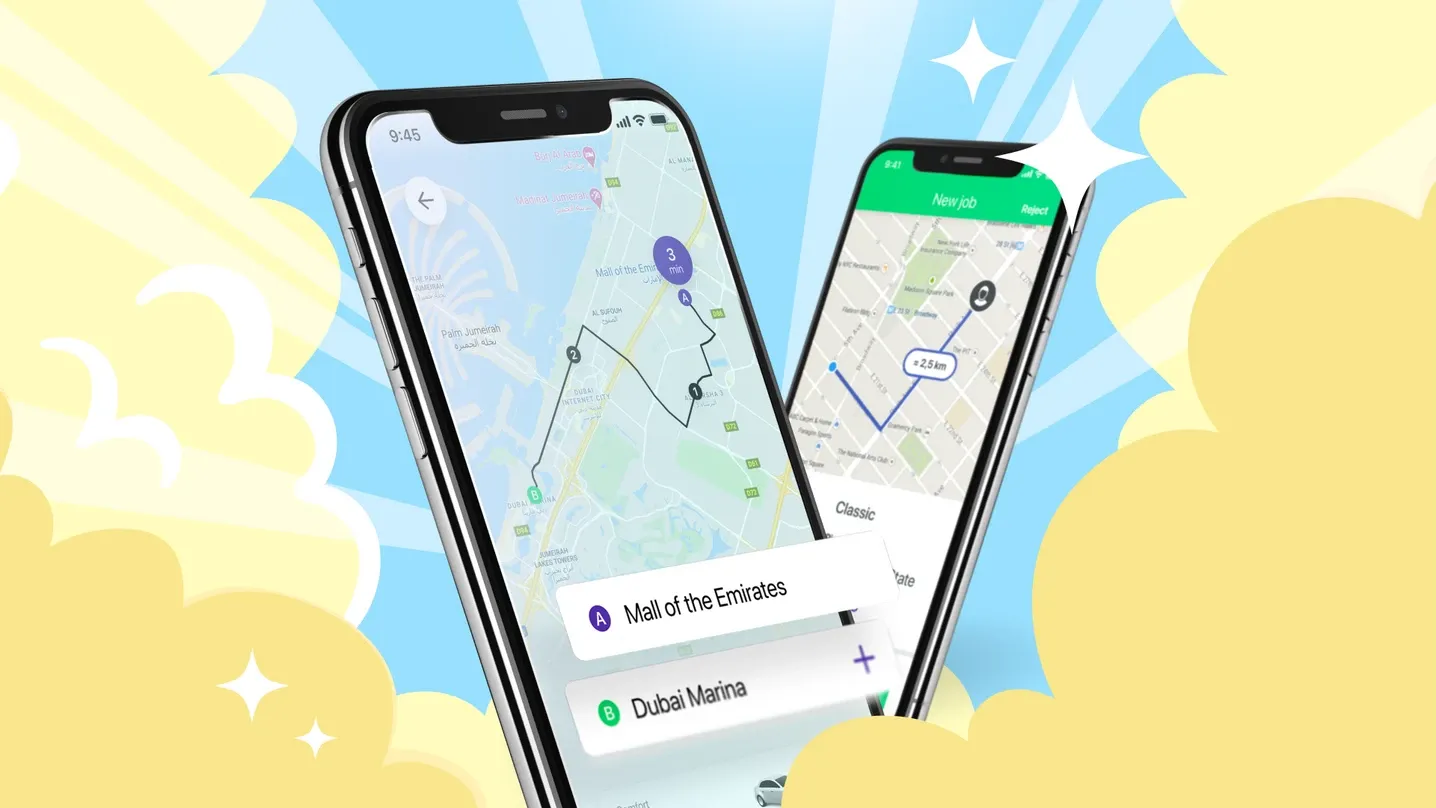 If you want to go above and beyond the user's expectations, try implementing these features:
Travel history
It might be helpful for your users to be able to view their rides history, payments, etc any time they want.
Split payment
Allowing passengers to split payment when traveling in a group is not a vital, but a nice-to-have feature.
Interactive map
This feature lets users track all available cars on the app in real life.
Ride for later
As is clear from the name, this feature allows the user to book a ride in advance.
Book for others
This feature lets your users order rides for someone else without changing their accounts.
Gamification and discounts
Marketing can be a part of your platform, too. Gamification and discounts are great for user retention. For example, you can provide discounts or other user benefits based on mileage or the number of orders. You can also offer coupons for inviting other people to join the app, for new users, etc. - all within the app!
Driver app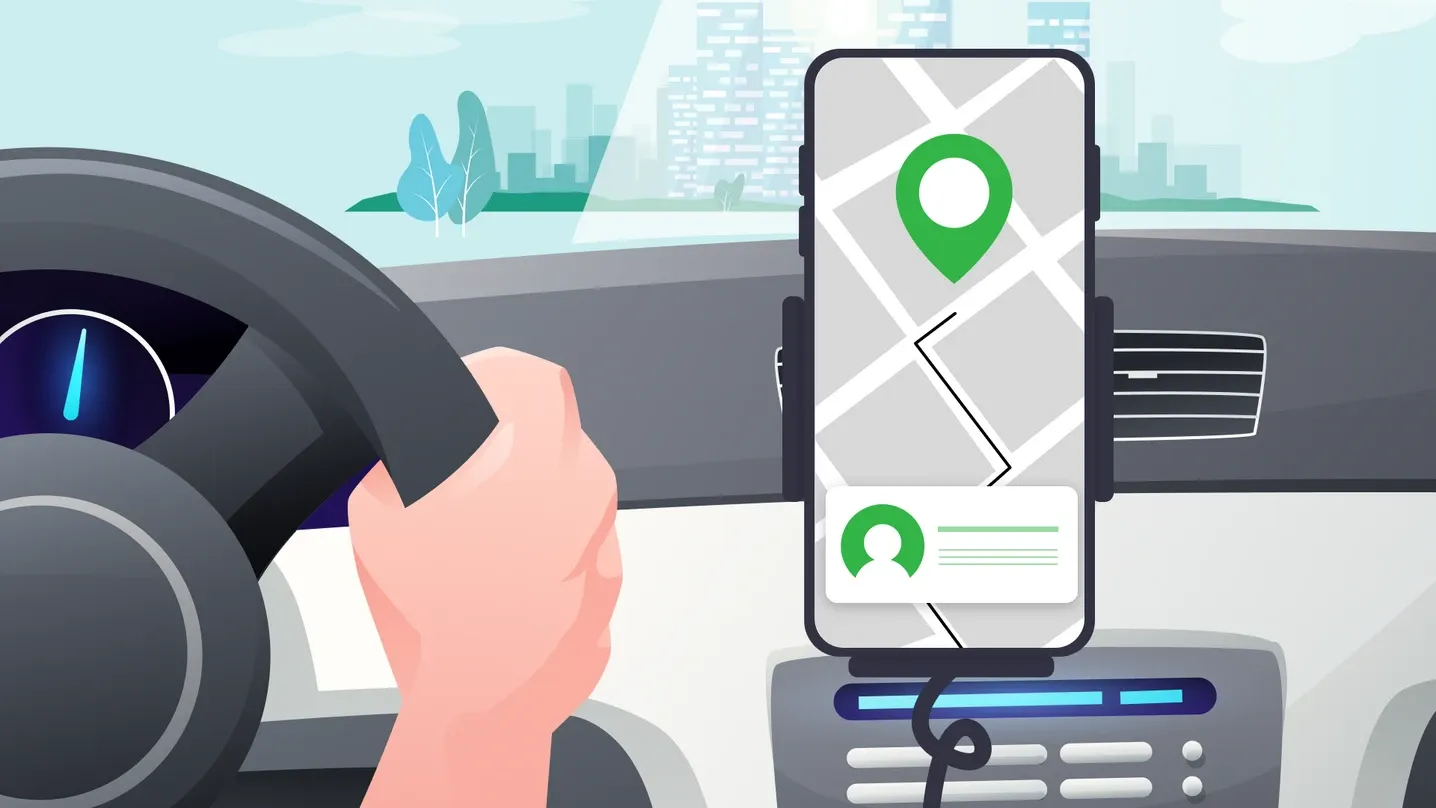 Trip alert
The feature should notify the driver of a new request. Then, the driver should be able to easily accept or decline the request. The alert should include the information about the passenger's location, review, route, etc.
Navigation
Apple, Google, Yandex, or other map integrations allow the driver to get to the passenger by the best available route.
Revenue from each trip
A basic feature that allows the driver to look at how much they made from each trip.
In-app chat
The feature allows for direct communication between a driver and a passenger within your taxi app like Uber.
Passenger rating
In most ride-sharing apps, drivers can rate passengers just like passengers can rate drivers.
Nice to have:
You can simplify and improve your driving experience by adding features like:
Passengers destinations
You can allow drivers to select a ride only with preferred destinations.
Heat maps
Using heat maps, drivers can see the locations with high passenger density and go there.
The admin panel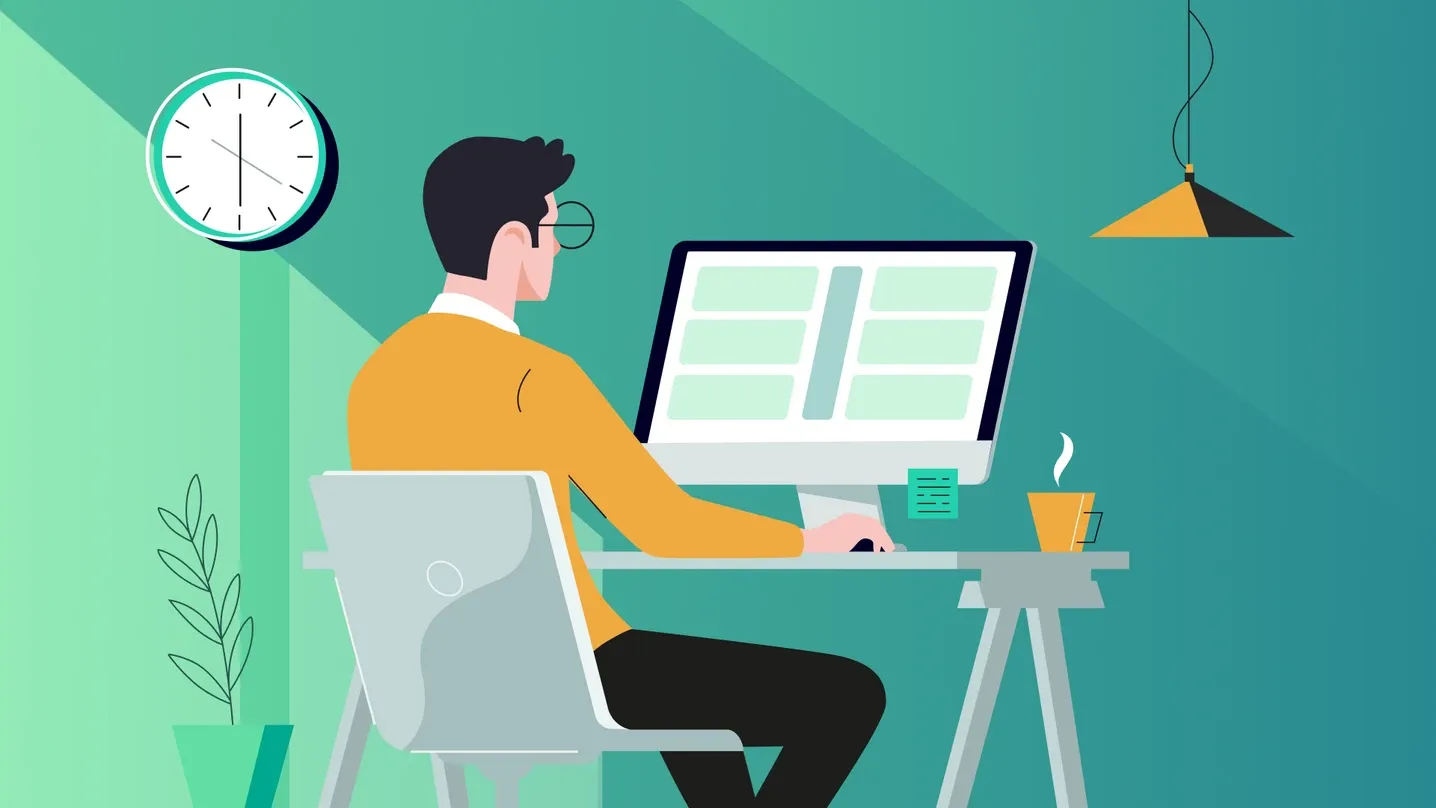 The apps are not all the ride-sharing platform is made of. You also need an admin panel that helps you - in fact, makes it possible - to manage a taxi booking business.
The admin panel is used for the following:
Passenger and driver management
Locations and fares management
Payment management
Notifications management
User support
Marketing management
Business analysis
The admin panel ensures not only smooth workflow of the taxi-booking business but also app promotion and marketing. While often neglected, they are absolutely essential for a successful ride-sharing company.