Switching the fleet to electric vehicles | Saytaxi Albania Success Story
Saytaxi has been active in a transportation business since 2014 and built a reputation for being a reliable and affordable taxi company. The company joined Onde platform presenting the 'Last mile' program aiming at the reduction of CO2-emissions.
It has already achieved some great results – including a 10X increase in orders, and today 70% of its clients prefer to book electric vehicles.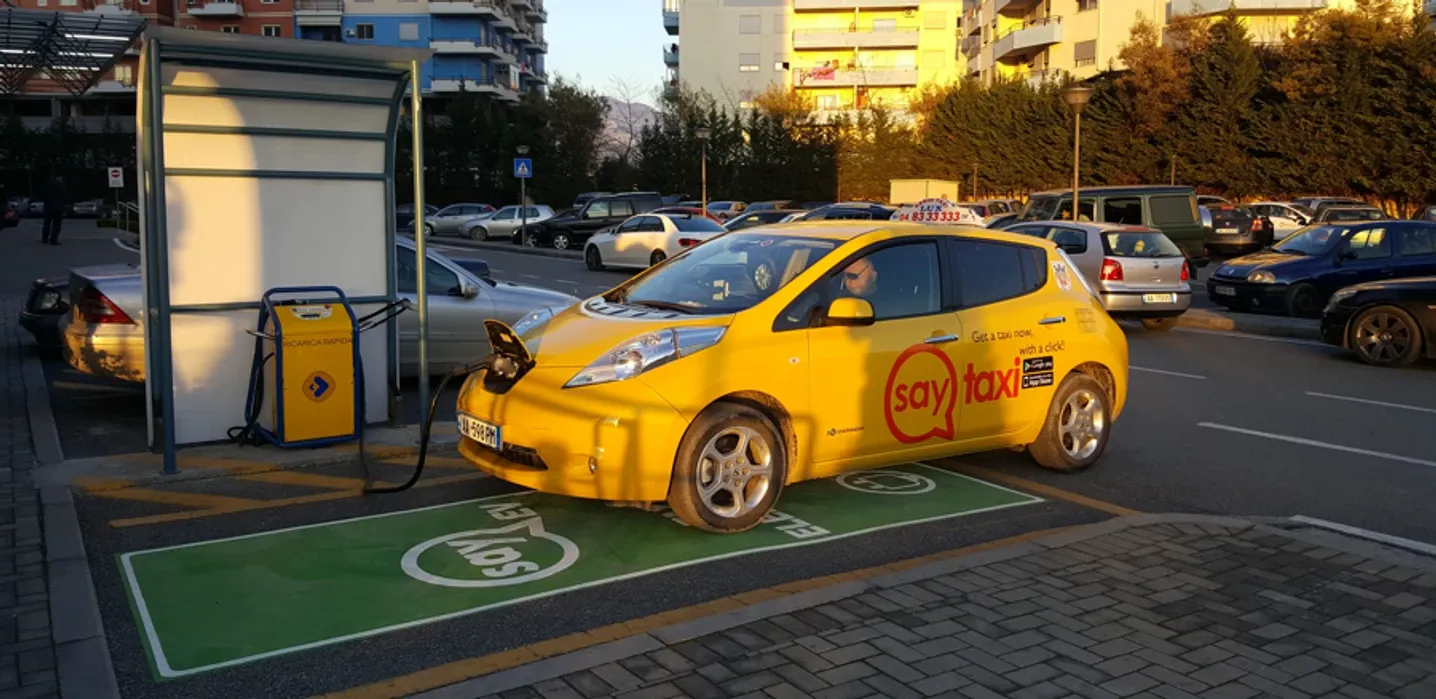 About the company
Saytaxi is the FIRST EVER taxi company in Albania that offers electric vehicles and operates a fast EV(electric vehicles) charging point.
The company has become a pioneer of environmentally friendly car service in Tirana. Their mission? Replace 80% of 'Ice Age' cars with EV in the taxi business.
Challenge
After several years' working, the cab company was ready to implement new technologies and modern integrations.
However, it wasn't all smooth sailing. While the marketing events the company produced garnered some attention, local people still preferred to call for a taxi instead of using their smartphone apps.
The second problem was the drivers' concern that the apps will increase their revenue and decrease unpaid driven kilometres.
Saytaxi started to research automation solution providers, but they were most impressed by Onde. The software had everything they needed to manage and track drivers, and it was backed by a wealth of marketing tools and a powerful support team.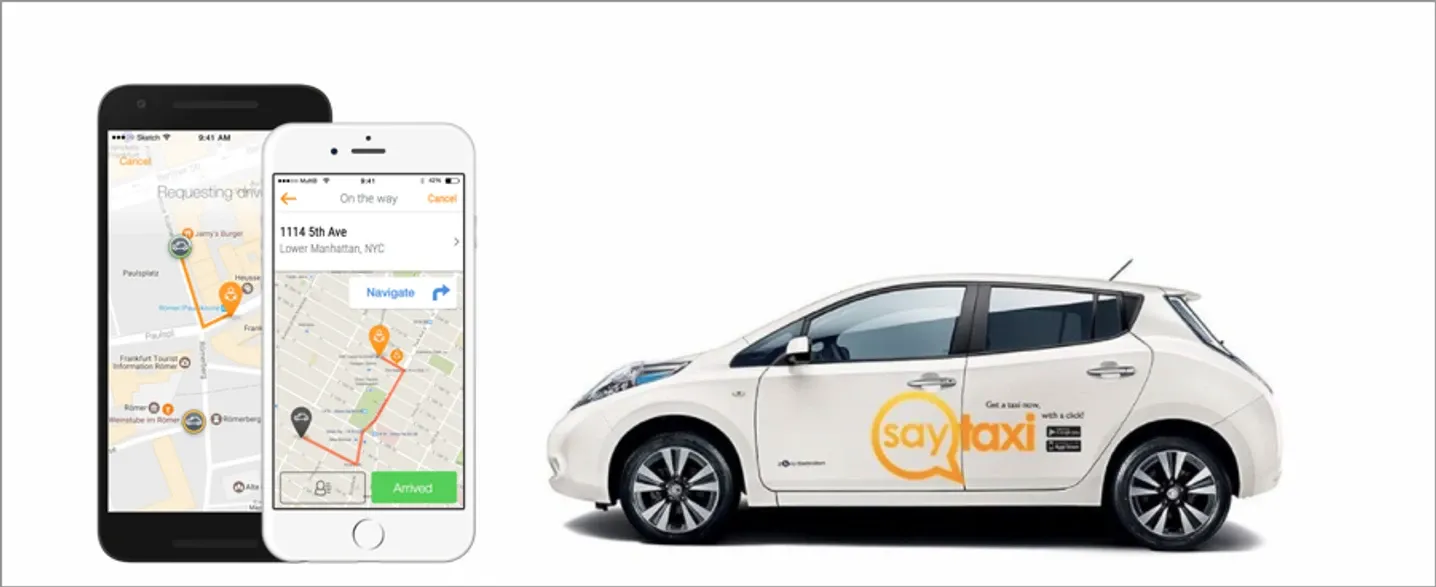 According to the Saytaxi statistics, normally an Albanian taxi driver invoices only 20% of the travelled km. With the Saytaxi app, the metrics increased to 80%.
'Onde partnership is one of the most powerful tools any transportation entrepreneur can find today. The most widespread and customizable platform on the market. The automatization that the system includes is unreachable. It counts every driven mile, which enables us to manage the whole operation in the most reliable and transparent way.
Also, the feature of generating referrals, coupons and fixed trips is assumed to be a very powerful marketing tool for our business.' – said Olger Hidri, public relations manager at Saytaxi Albania.
Solution
According to a survey of 1,004 U.S. adults conducted in February 2016 by AAA group, 87% of respondents said they wanted an electric car because they were concerned about the environment, 62% cited lower operating costs, 52% cited technology, and 29% wanted carpool lane access.
By this point you may be wondering — all of this technology and electric vehicles are being used — just to provide a ride? But in fact, Saytaxi is much more than that. It's changing the way people are moved around the country, bringing attention to environmental and noise pollution. _ 'I am thrilled to see the city of Tirana at the forefront of the electric revolution. The actual market contains more than 1000 licensed self-employed taxi drivers. We aim that at least 800 of them to switch their old cars to electric, providing clean sustainable taxi services for people across the city,'_ Olger admits.
People don't expect EV's such as Nissan Leaf are being successfully operated in Albania and it seems that this project has exceeded the expectation.
'People are amazed when a cab they have booked happens to be electric. Since the first EV implementation, we launched a new campaign targeted eco-friendly aspect. The feedback we had so far was really encouraging resulting in 10X increase in orders.'
Taking into account that a single taxi in Tirana makes about 150km per day, the car can travel on a single charge. Moreover, the company helps drive electric by supplying 24/7 charging points.

Nissan Leaf quick facts:
– The vehicle can travel about 170 miles on a single charge
– It takes about 30 minutes at a fast charging station for 80% battery charge, and about seven hours for a full recharge at home
– Nissan LEAF is priced at under 30,000 Euros after incentives in most of its European launch markets. Electric cars still cost more than a taxi driver can afford, so the company allows their drivers to pay the vehicle lease with the money they save from going electric.
Olger Hidri is confident that the lease options are pretty affordable and if associated with the apps' performance an electric car turns out to be much more appropriate for every private taxi driver.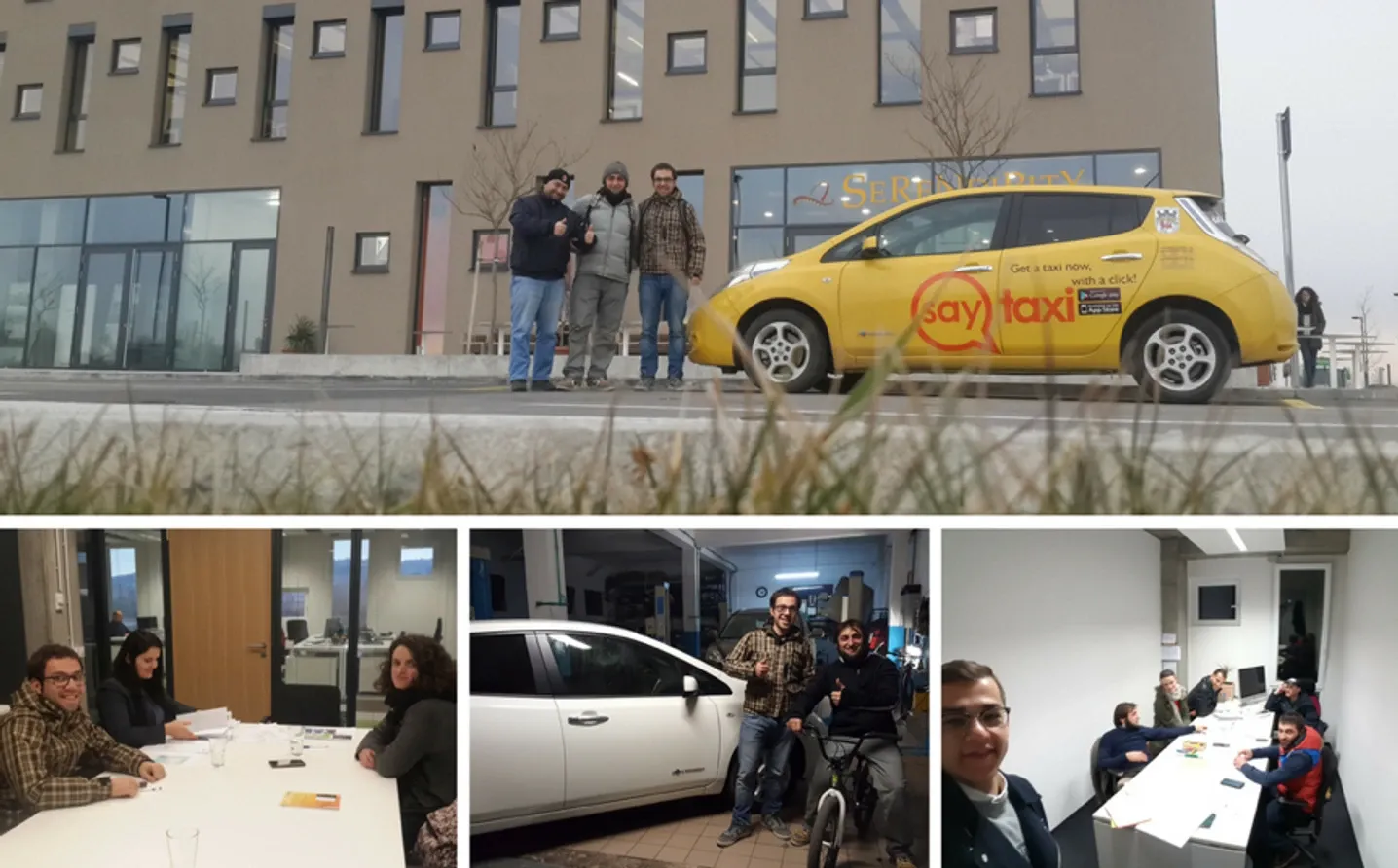 The forward-thinking company is at the forefront of technology empowered by the Saytaxi app. The system provides cloud hosting, allowing you to manage your company from any place in the world saving money on IT infrastructure.
'Onde has succeeded developing an outstanding technology, literally capable of changing people's lives through real transportation solutions. Someway a couple of really considerable gadgets has led into such a product differentiation. Automatic fare calculation, multiple service types, live tracking through Google Maps, multiple payment methods, ease of access and management, I mean what else do you need just to convince some passengers to get in?'
Conclusion
It is great to see that more and more taxi companies are switching to environmentally friendly vehicles. We at Onde support that initiative and motivate other taxi companies to join the 'green' movement. We also offer additional benefits for companies which are using electric and hybrid vehicles.