5 Best YouTube Channels for Entrepreneurs to Binge on Holidays
Feeling a bit smashed by the year we almost leave behind? Well, we see where that's coming from! So we thought, let's bring in some inspirational content. No pressure, but these five business YouTube channels are worth binging if you need real business insights and a pinch of bright ideas.
Startup Grind, channel with real business insights for startups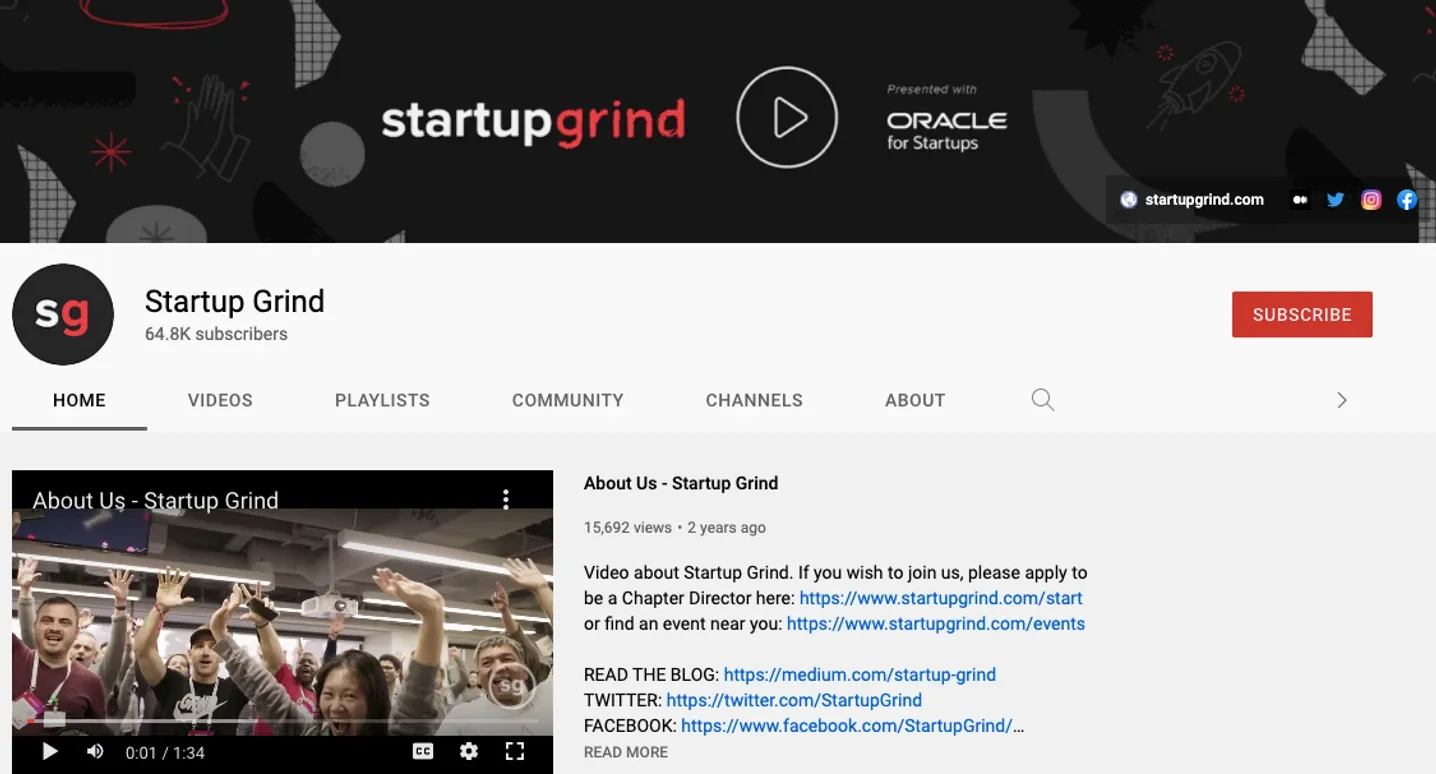 Initially created as a platform to unite startups, business founders, and innovators in all industries, Startup Grind teaches, brings entrepreneurs together, organizes events and conferences. The idea is that daring entrepreneurs can learn a lot from each other. And so Startup Grind gives a floor to business people to tell about anything useful, from the basics of branding to surviving a crisis in the industry. Check out the playlists tab to search by themes or just scroll to the topics you like most.
GaryVee business YouTube channel
Gary Vaynerchuk (known on YouTube as GaryVee) is a business guru. While everyone is sick and tired of gurus whatever they preach, Gary's channel is booming. There's a good reason for it: his experience with branding and marketing his companies is just impressive. No need to binge his motivational speeches, though. You can use his channel to learn what he does and with what kind of energy and confidence he does this.
This business YouTube channel isn't exactly packed with actionable advice. It is, however, very inspiring if you need a push to change your point of view.
Behind the Brand: must-watch YouTube interviews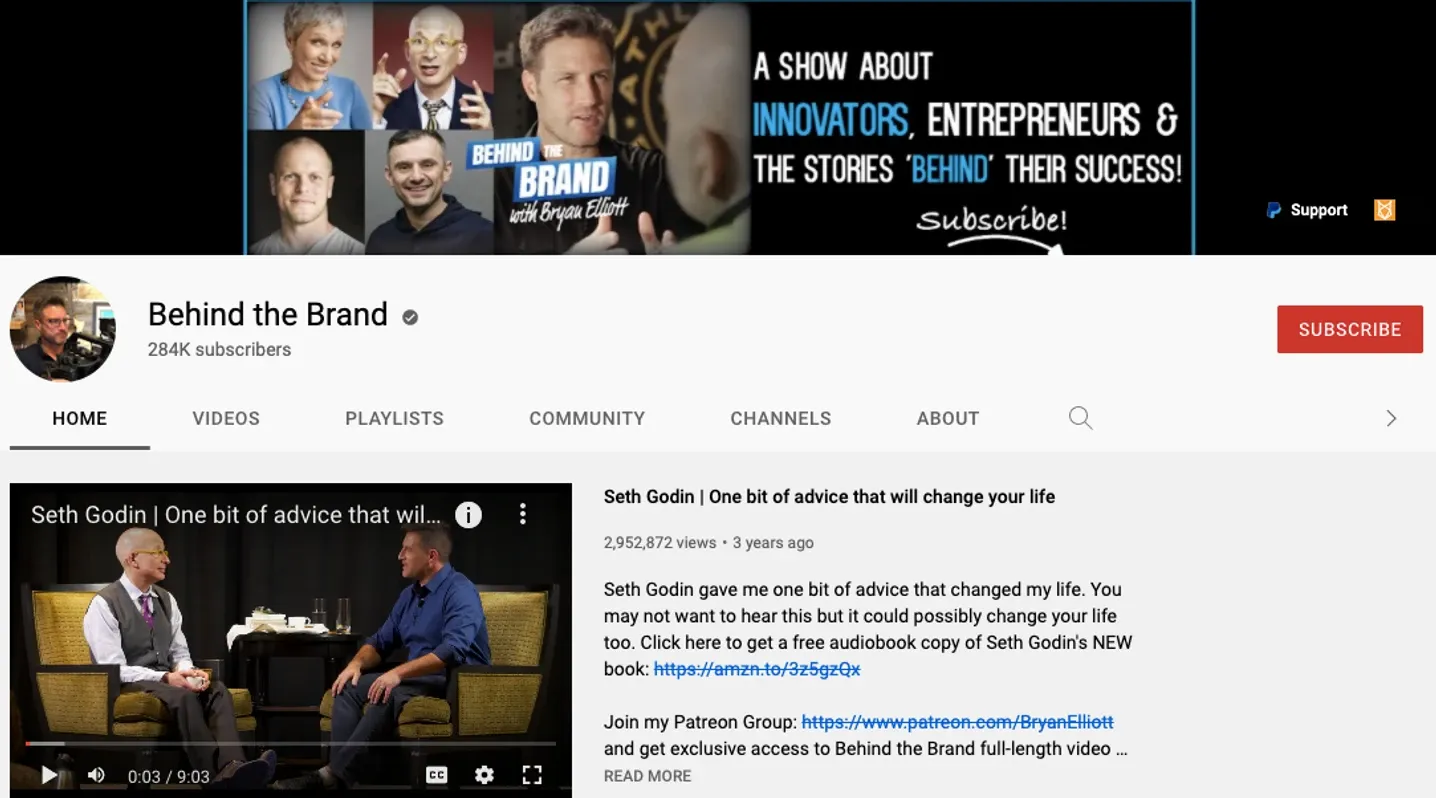 Behind the Brand channel dives into how the greatest names in business have managed to get that far. Analyzing the experiences and routines of the most known entrepreneurs of our age, the channel's host, Bryan Elliott, comes with interesting insights.
Well, terrific business success depends on many factors and can't be repeated step-by-step. Even despite that, the stories featured on this entrepreneur YouTube channel contain business insights to feed your mind.
Dan Martell: business explained for starters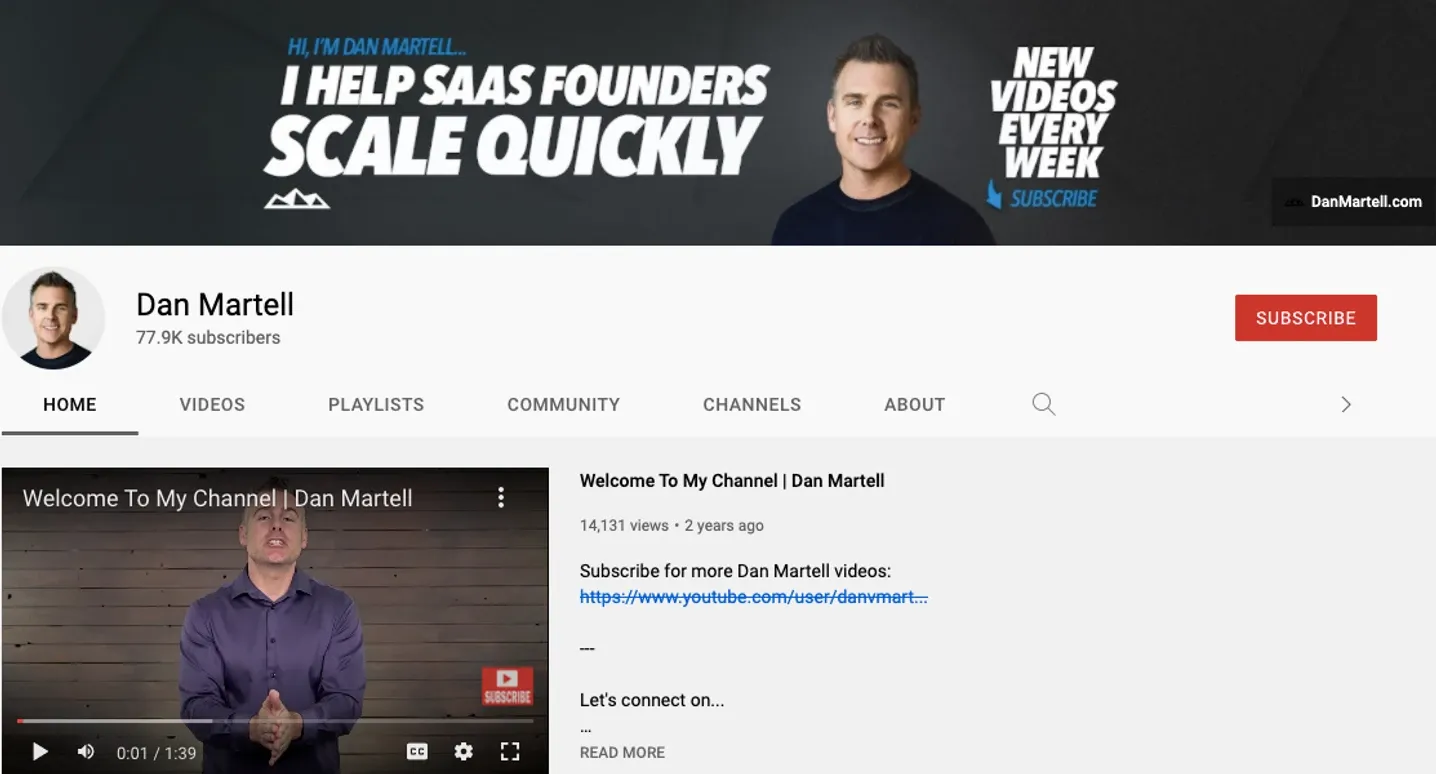 Dan Martell's channel is less inspirational and more actionable. Bottom line: on this channel, you'll find no-nonsense explorations of all things essential for those who're about to launch a business.
How to attract investors? Where to find a reliable co-founder? How to manage a team? How to fire people gracefully? These are just a tiny fraction of the themes talked about on this channel. Definitely useful for starters who need some guidance, but also insightful for those who're in business quite for some time.
Futurism: not your casual business YouTube channel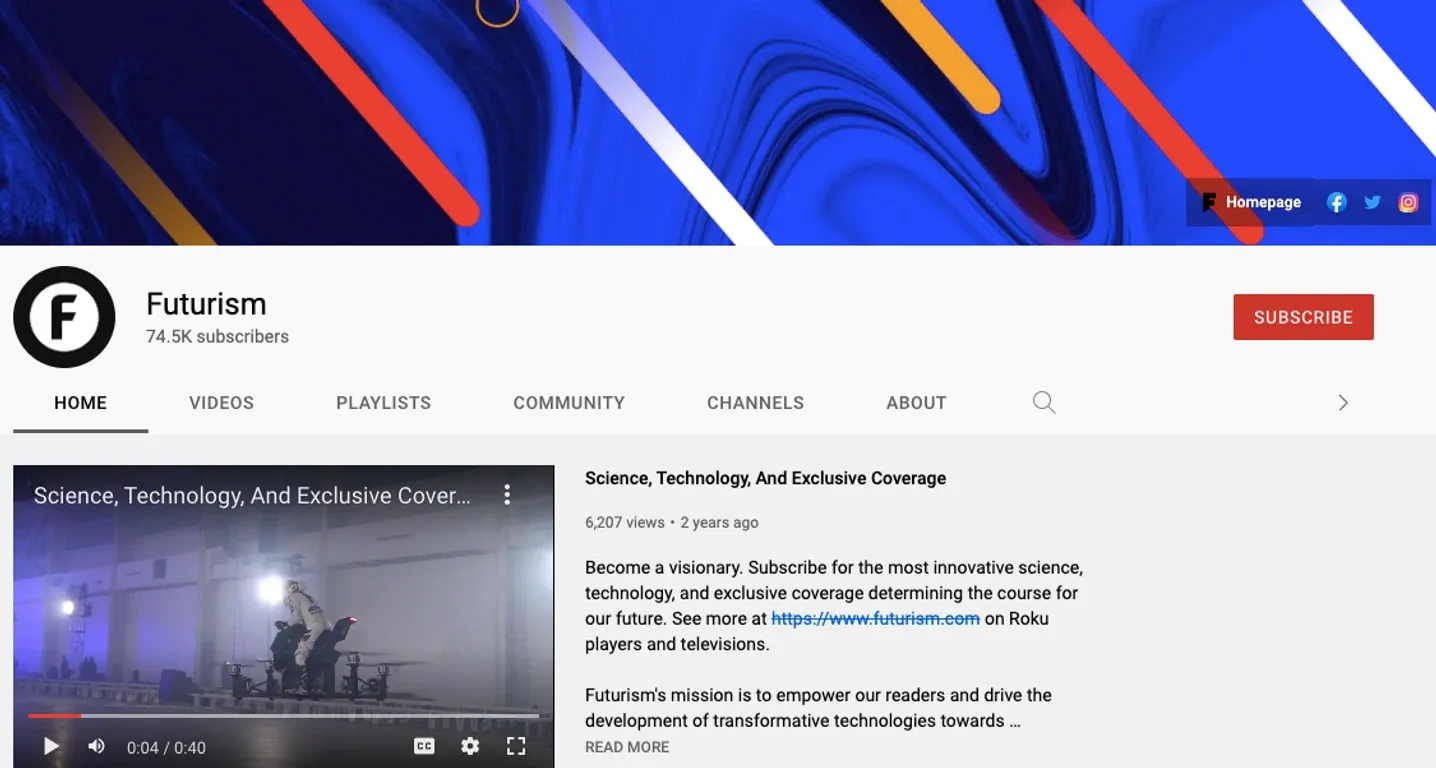 Futurism doesn't feature a single video that would tell you how to go about business development. Why is it in this selection? First of all, because here you can find loads of brilliant innovative ideas. Yet maybe more important is that Futurism features interviews and lectures with academic and industrial experts who work at the cutting edge of innovation. So get informed, amazed, and inspired to create the future.