Use Facebook Analytics and increase your app downloads
Facebook analytics is a brilliant tool for increasing the downloads of your app. Facebook analytics is integrated into the Onde solution and is easy to use while granting a plenty of insights on the business development and precise targeting.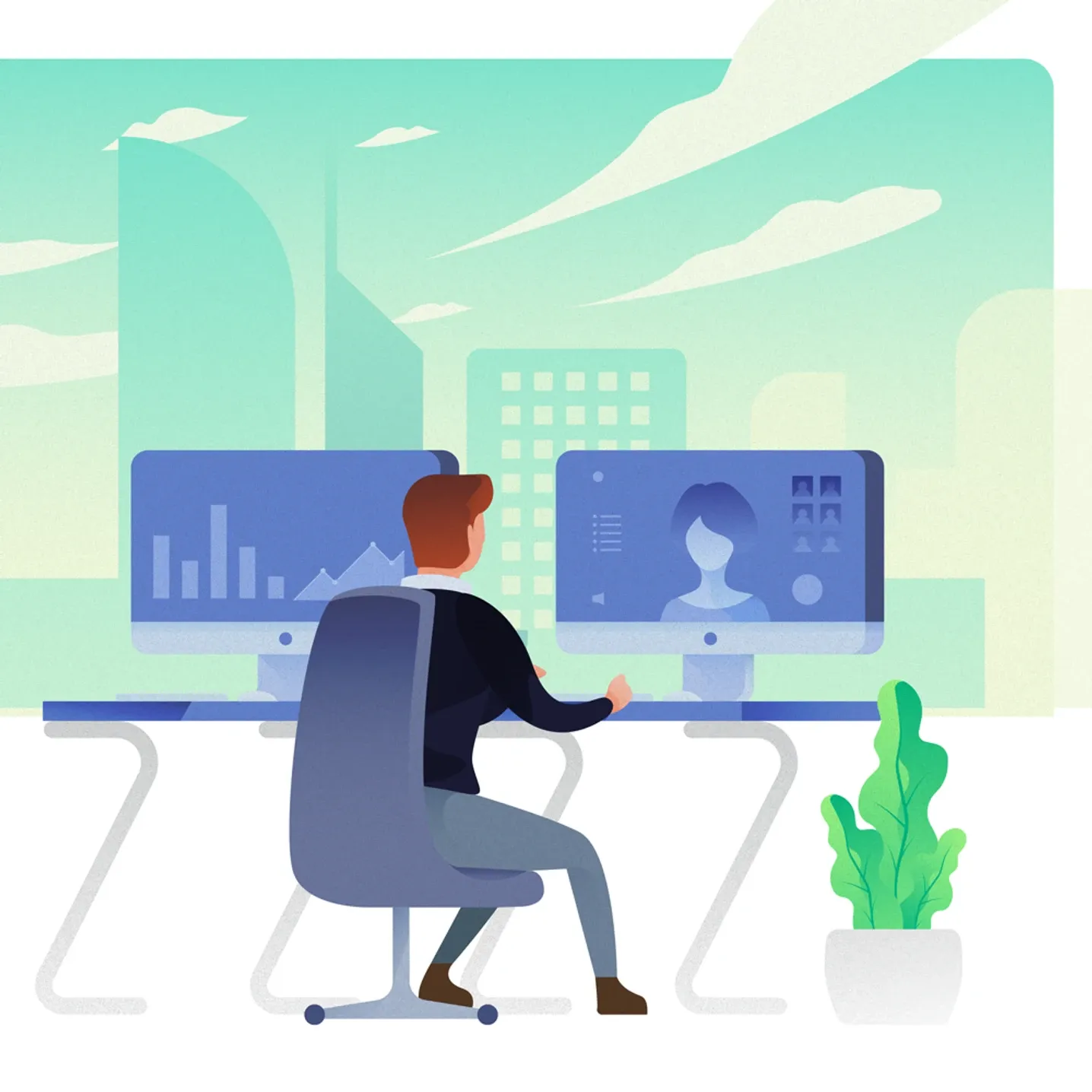 Facebook Analytics (also known as software development kit, SDK), is a solution for iOS- and Android-based mobile apps, powered by Facebook itself. The magic of it is that it helps tracking your business development, allows increasing app downloads, staying relevant for your customers and attracting new ones. Facebook Analytics is a free tool, and it is already integrated into your white label solution powered by Onde.
What is Facebook Analytics for apps?
In 2018, Facebook retains the position of the most actively used social media platform. 1.65 billion people all over the world spend time on Facebook every month. Facebook Analytics was designed in order to help companies see how their customers interact with apps, websites, social media commercials, and chatbots. The tool measures the performance of your apps and makes the analysis of all the relevant data really easy.

App users do not have to sign in via Facebook or even to have a Facebook account at all! Facebook Analytics collects all data, and you get it in an aggregated form via the Analytics.🤯 Facebook Analytics turns out to be a bonanza for app-based companies eager to understand their target audience better! Knowing exactly who your clients are and what they (potentially) like is a key to good marketing strategy and a business success. In fact, gathering and aggregating this data can be done in various ways. Facebook Analytics is a very reliable one among them.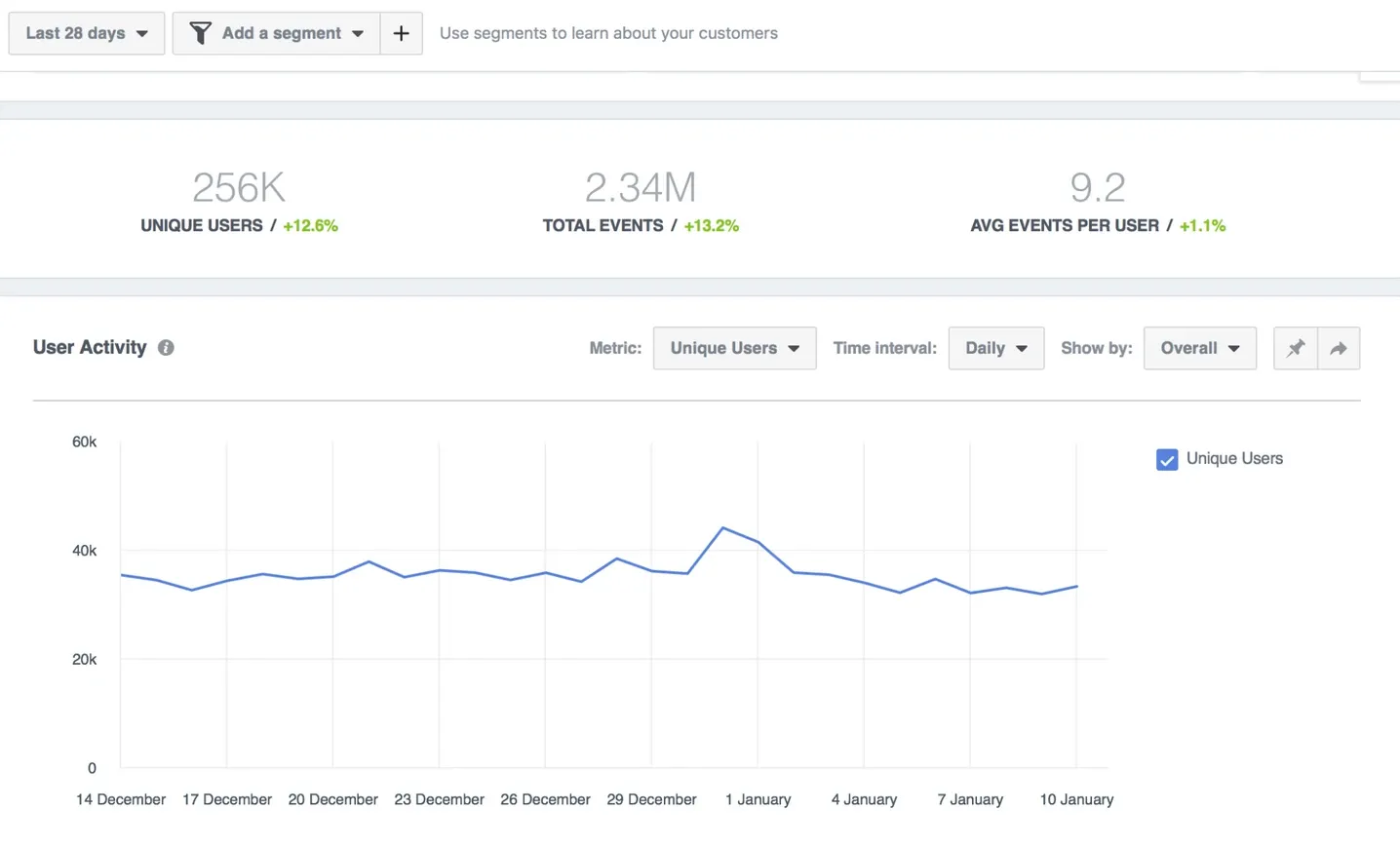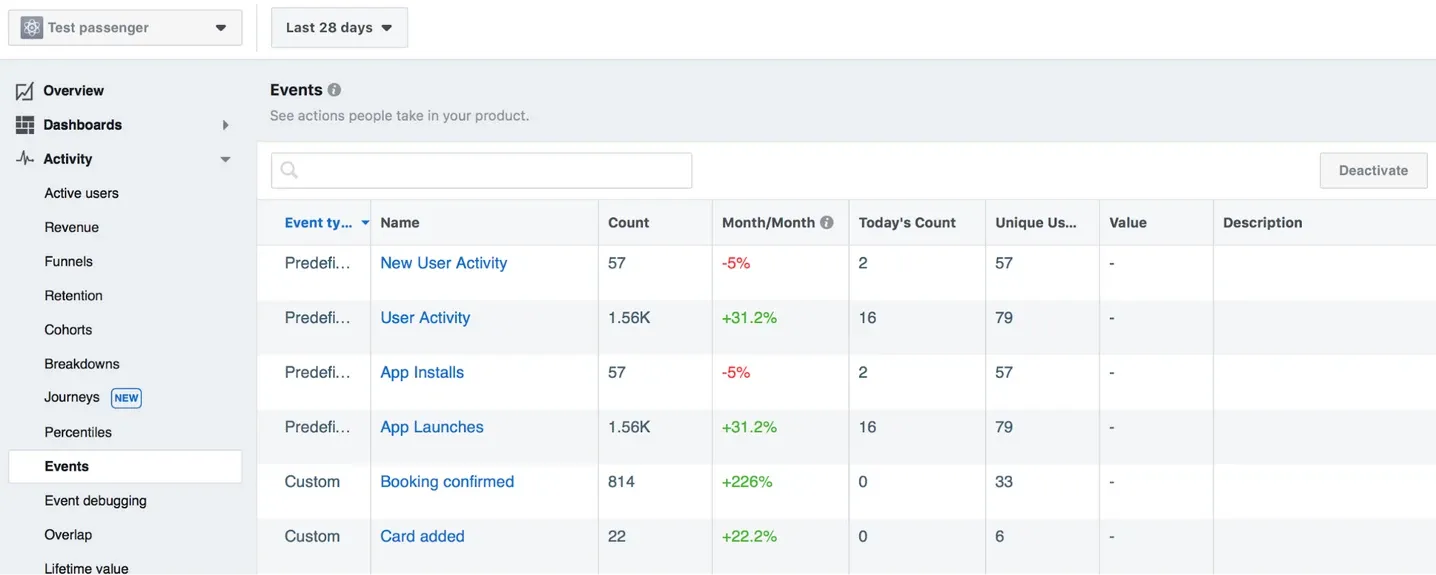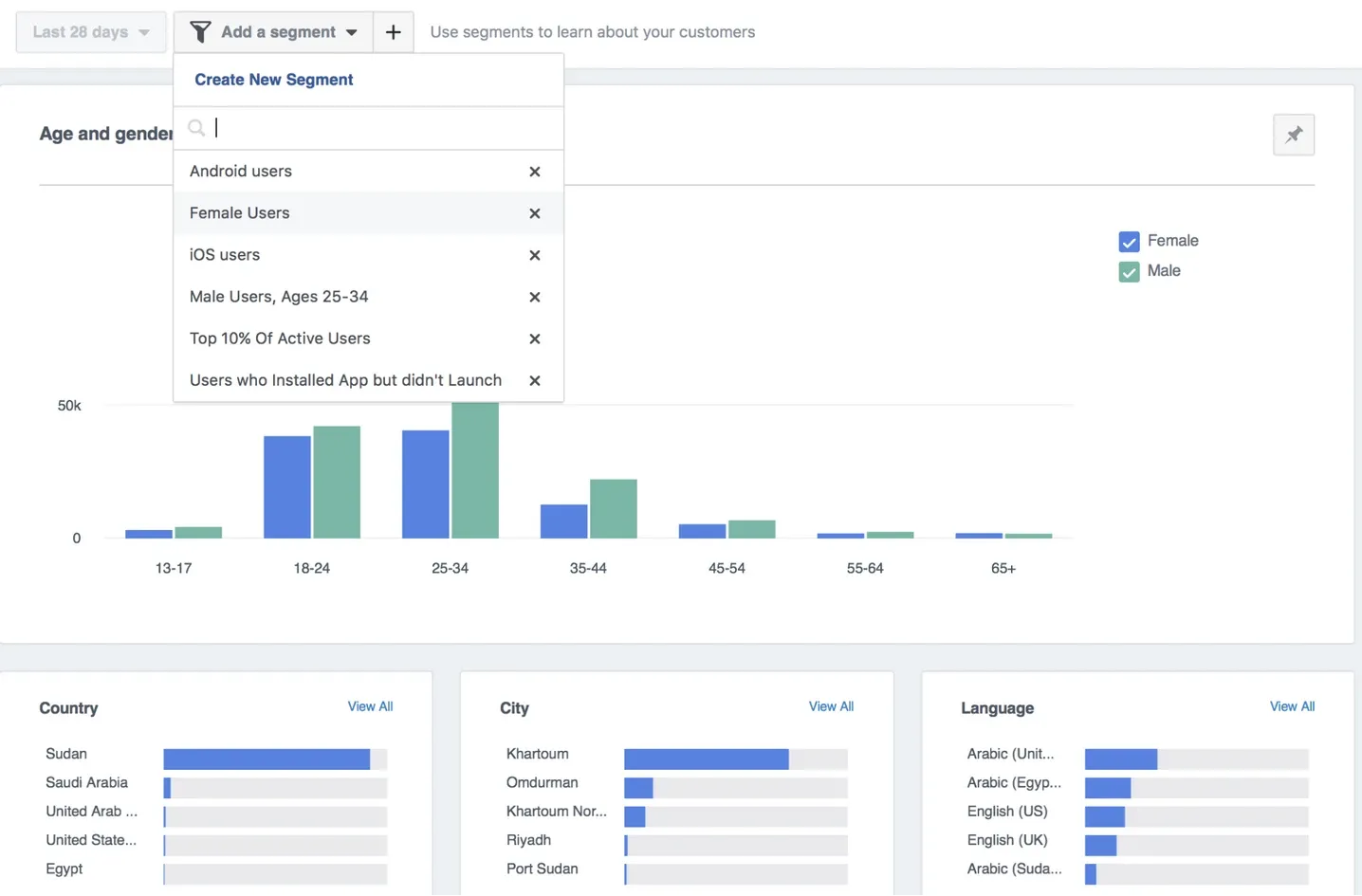 The Facebook Analytics metrics for perfect mobile app analytics
Facebook SDK is integrated into every OnDe powered branded solution. At the very moment the app goes live, Facebook starts gathering all the relevant data. You navigate through the metrics of Facebook Analytics using the menu on the left side of the dashboard.
"Events" tab shows the particular things users do within your app.
You can keep track of the following event types: – App install — user installs the app; – App launch — user opens the app; – Sign up for the app — user gets registered in the app; – Booking confirmed — user books the services; – Order cancelled — user cancels an order; – Trip paid — user proceeds a payment for an order; – Card added — user ties up a credit card to their account.
App installs and app launches are key performance indicators for developing a strategy to increase the app downloads, while other app events are necessary to track in order to get a full picture of how the business is developing. Thanks to the Facebook events analytics, you can find out what kind of audience have previously used your app but never came back to it in the last. You can try and win these users back. You can target your referral programs at those who are the most likely to refer your services to other people (users with high order rated percentage).
The "People" tab provides a plenty of information about the apps users (their demographic characteristics, devices they use, the pages they like). But even more important: thanks to this tab one can create Custom Audiences on Facebook Ads to advertise an app to! Custom Audience is a group of people who already know about your services, thus they are the most likely to start using the app. The "People" data from Facebook Analytics can be easily transferred to the Ads Manager so that targeting ads at a certain group of people becomes really a piece of cake.
Custom Audience allows creating a Lookalike Audience. Lookalike audiences on Ads are lists of people Facebook makes after analysing who the existing users of your app are. The interests, behavior and demographic characteristics of a Lookalike Audience are resembling to those of your active users, thus these people are very likely to join the brand community.
"Overview" and "Insights" tabs show ready-made tends of what's recently happening with the audience, which groups of clients need extra attention. "Active users" data shows how many new people came to use your app and if they're staying with the company long enough to ensure the business growth. The tab also aggregates a lot of information about the existing users: the exact data on their activities, sessions length, age, gender is stored in this tab. This knowledge can be used to analyze who your (potential) target audience is and to plan more marketing activities even if you do not use Facebook Ads.
"People" and "Breakdowns" tabs have a plenty of useful data for those planning to start partnering with other companies. Understanding what the customers care about is the key here.
Analyzing the effects of marketing campaigns becomes easier with "Percentiles" data. It demonstrates the exact number of users who have launched the app a certain number of times (or have committed some other app event). Because you can segment the "Percentiles" data, it's really easy to see how particular groups of users respond to your marketing activities. You can also use the "Retention" tab data to see whether the campaign succeed to turn this segment into loyal customers if you've targeted a marketing campaign at some segment of your audience.
Wrapping up, here are the activities where Facebook Analytics data is extremely useful: – Targeting and tuning Facebook Ads. – Defining and reaching a relevant target audience. – Developing promotion campaigns tasty for the app users. – Analyzing the promotion campaigns impact. – Finding businesses to partner with.
Working with Facebook Analytics statistics will give your business the boost it needs🤩