Branded vs. non-branded booking apps
The potential of white-label taxi apps is huge as it makes uber features stack available to any taxi company. But what's better, a branded or a non-branded app? We compare the two solutions and discover the major differences.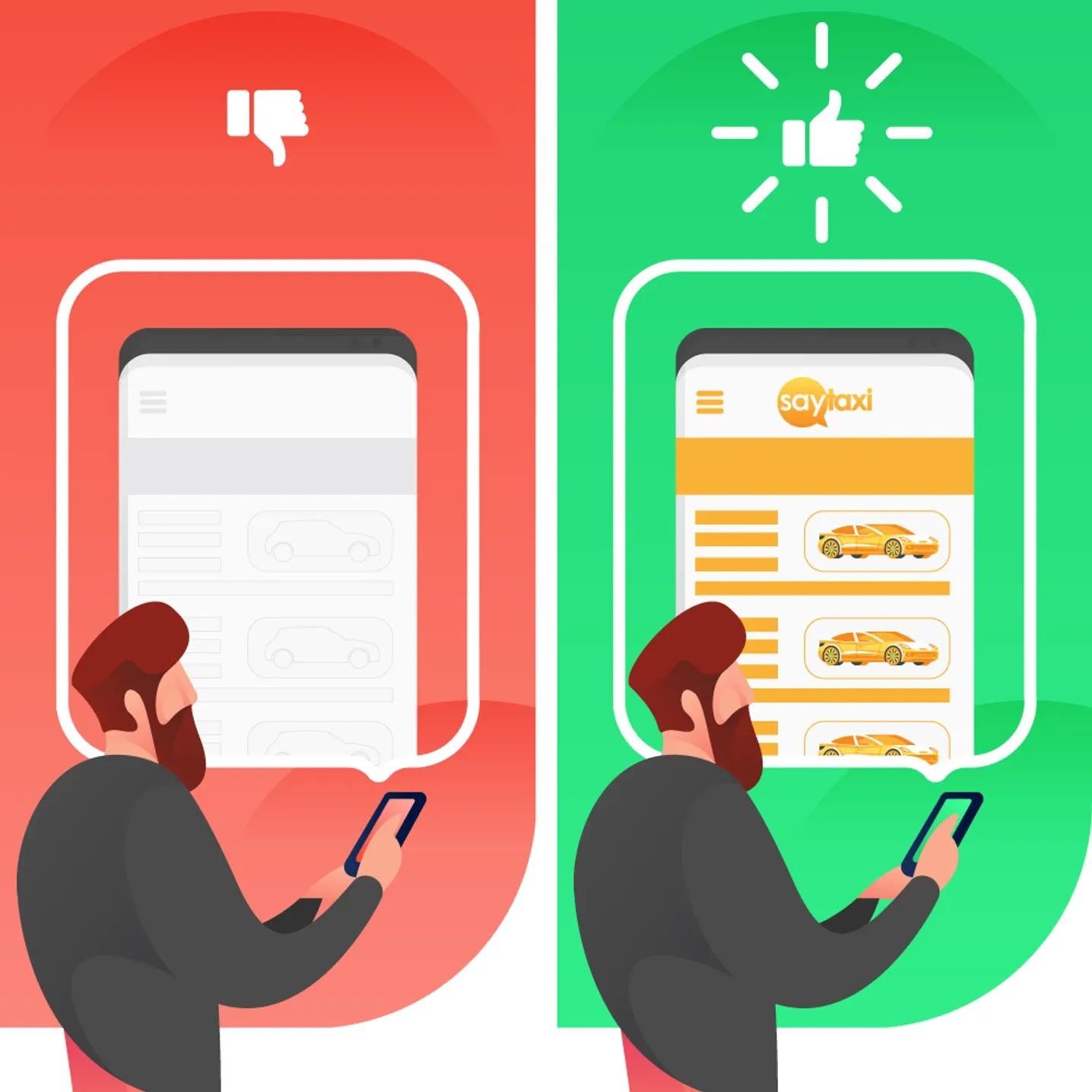 At OnDe, we sometimes receive requests for non-branded apps from taxi startups all over the world. They are planning to launch with a non-branded booking solution, and then move on to working with a branded app as soon as they earn "a king's ransom".
Our clients ask themselves a reasonable question: why pay for a branded booking app if you can work with a non-branded version just as well? The fact is, branded apps provide your business a way different level of performance. And there are good reasons for it.
Technical reasons to use branded booking app
When designing branded apps, we were driven by an idea of making Uber feature package accessible for all the taxi startups, all over the world. The non-branded app's feature set is somewhat limited.
Branded apps come with exclusive rights of use. This means, you're the only owner of the app, no other company has or ever is able to gain the access to the same booking app. Non-branded apps don't provide any exclusive rights whatsoever. Any taxi company in your location will be able to use the same app, which means your passengers will not see the any difference between your services/cars and those of the competitors.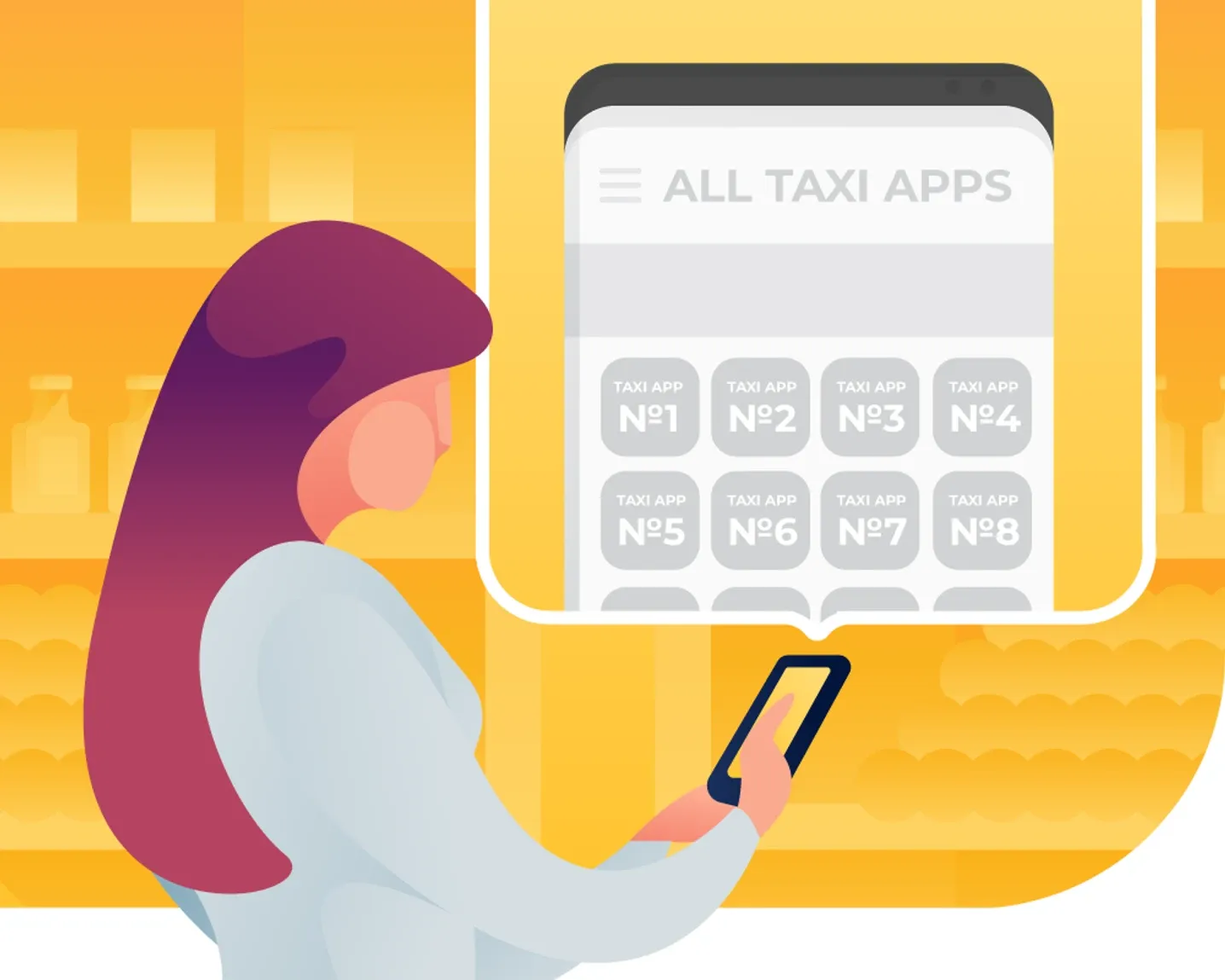 That is basically the reason why credit card payments are not supported for non-branded apps. Not being able to process credit card payments is an essential limitation of the growth opportunities for your company😔
Then again, branded apps have more additional features. For example, referral campaigns and the possibility to partner with other companies (hotels, airports, restaurants, which means a whole new revenue source). These can help your business to make a name in the market, while with a non-branded app it's depressingly easy to stay a no-name nobody recognizes🏷️ Next to this, literally any customization requests are a way easier to make and more efficient in branded apps.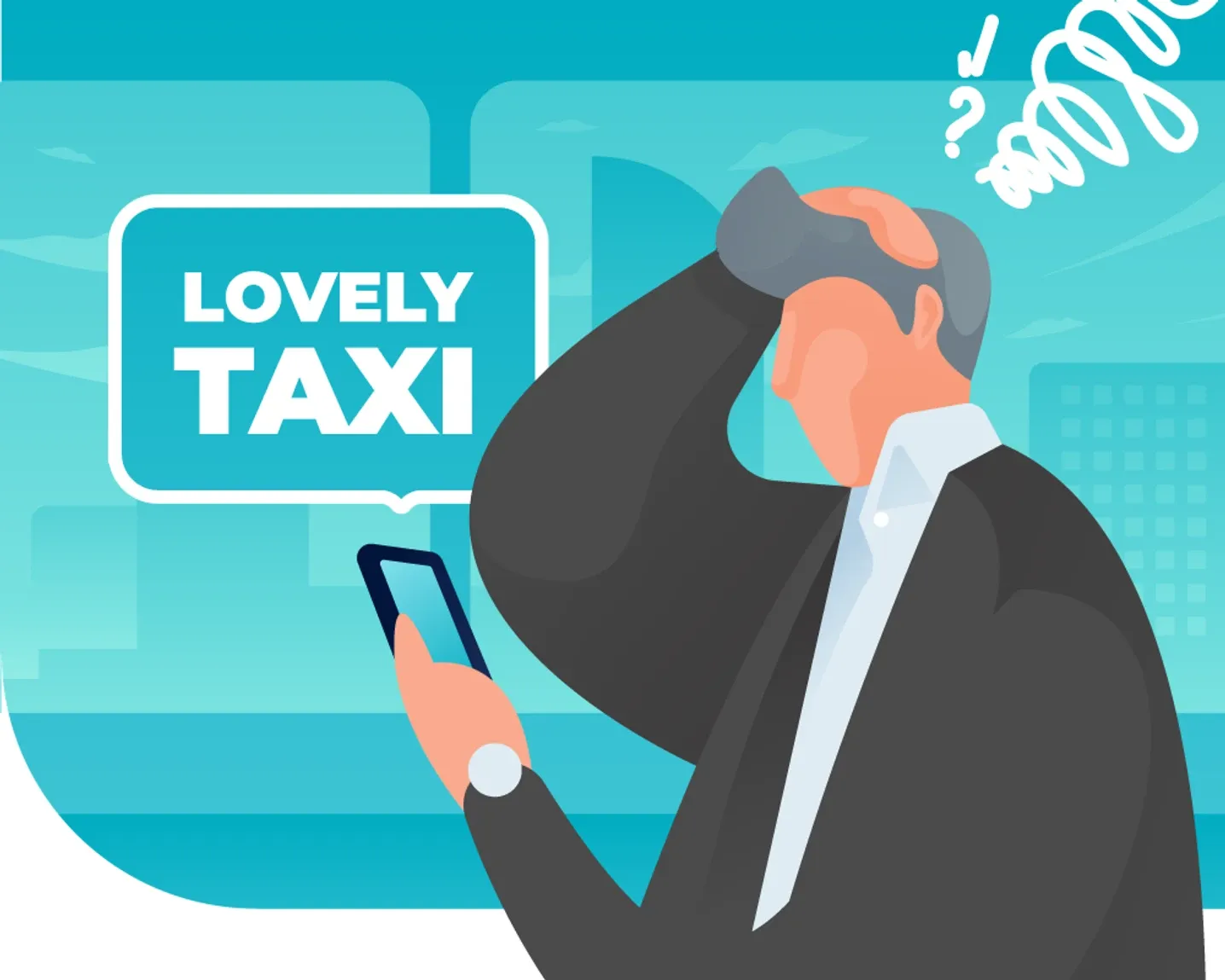 Marketing reasons to use branded booking app
Probably the most important advantage of a branded app is its marketing effect. Having a recognizable app adds extra points to your company's visibility in the app stores and in the local market. Strong brand identity expressed via the app helps to speak to the clients in a visual language, and this is a whole hot thing in 2018.
Next to this, it can be pretty hard to promote a non-branded booking app. Even if you succeed in this, at a certain moment you'll want to move to a branded app and market it. This can be extremely challenging, because customers will know your services, but will need to get used to a completely new branding.
Learning a new behaviour is always tricky for a customer, so switching from a neutral to a branded app only creates unnecessary complications for the business. In case you start promoting a branded app before launch, the image of it will be familiar to people and as a result, they will be more positive about booking the services. In the worst-case scenario, if your service is really popular and you work with the non-branded app, your competitors using the same software can profit from your popularity! 😬
Working with a branded app provides you better feedback-management opportunities, too. Passengers can use "Get in touch" button to speak a support person and communicate their experience.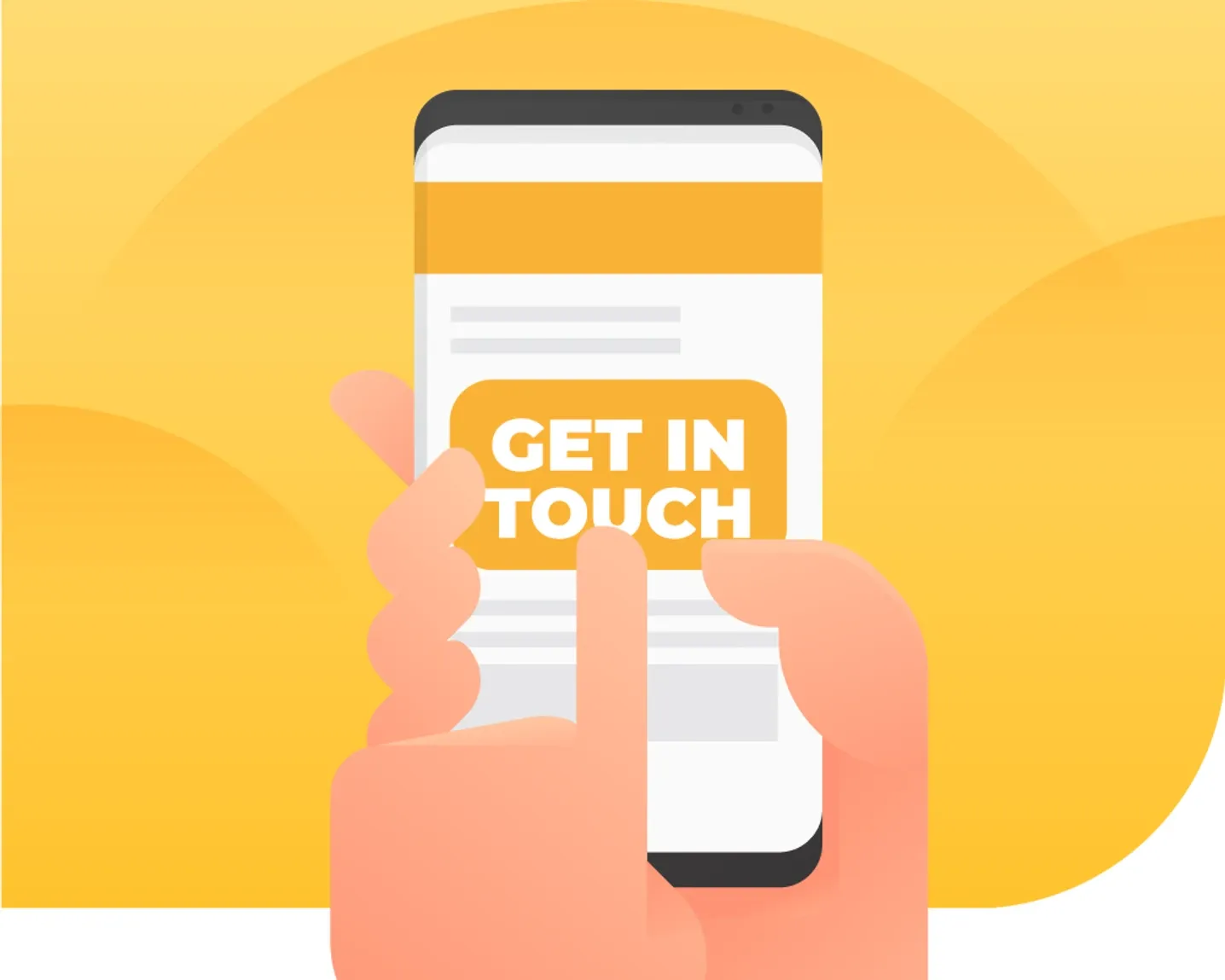 Same with the app's ratings in the app stores: with a branded app, people will only rate your services, not those of any other local company. In a branded app, you can provide quick links to your company social media account, which helps forming a loyal customer community.
Financial reasons to use branded booking app
The idea driving our customers to launch with a non-branded app first is, of course, saving money on the initial stage of business development. The issue is, it's a bad decision. First of all, the service costs for a non-branded app are higher at OnDe. This is done because implementing any features into this non-branded app cost the team more time and effort than doing the same for the branded ones.
But there's more. Using a branded app is more financially profitable in the long-run, and here's why.
Branded app ensure you get more orders and clients. Because a non-branded ride-hailing app is accessible for all companies in your operation area, using it makes the competition tougher. Passengers ordering services via a branded app can only book the services of a particular company.
Credit cards supported in branded apps. We're providing companies with custom credit card payment solutions, which always attracts more clients and guarantee higher revenues. Customers using branded booking apps have a "Wallet" option so that they can store credit cards data and submit payments by pressing just one button.
Driver ratings in branded apps help controlling driver effectivity. Reports on drivers performance and ratings are available in branded apps and are a handy tool for keeping things under control and improve the services quality.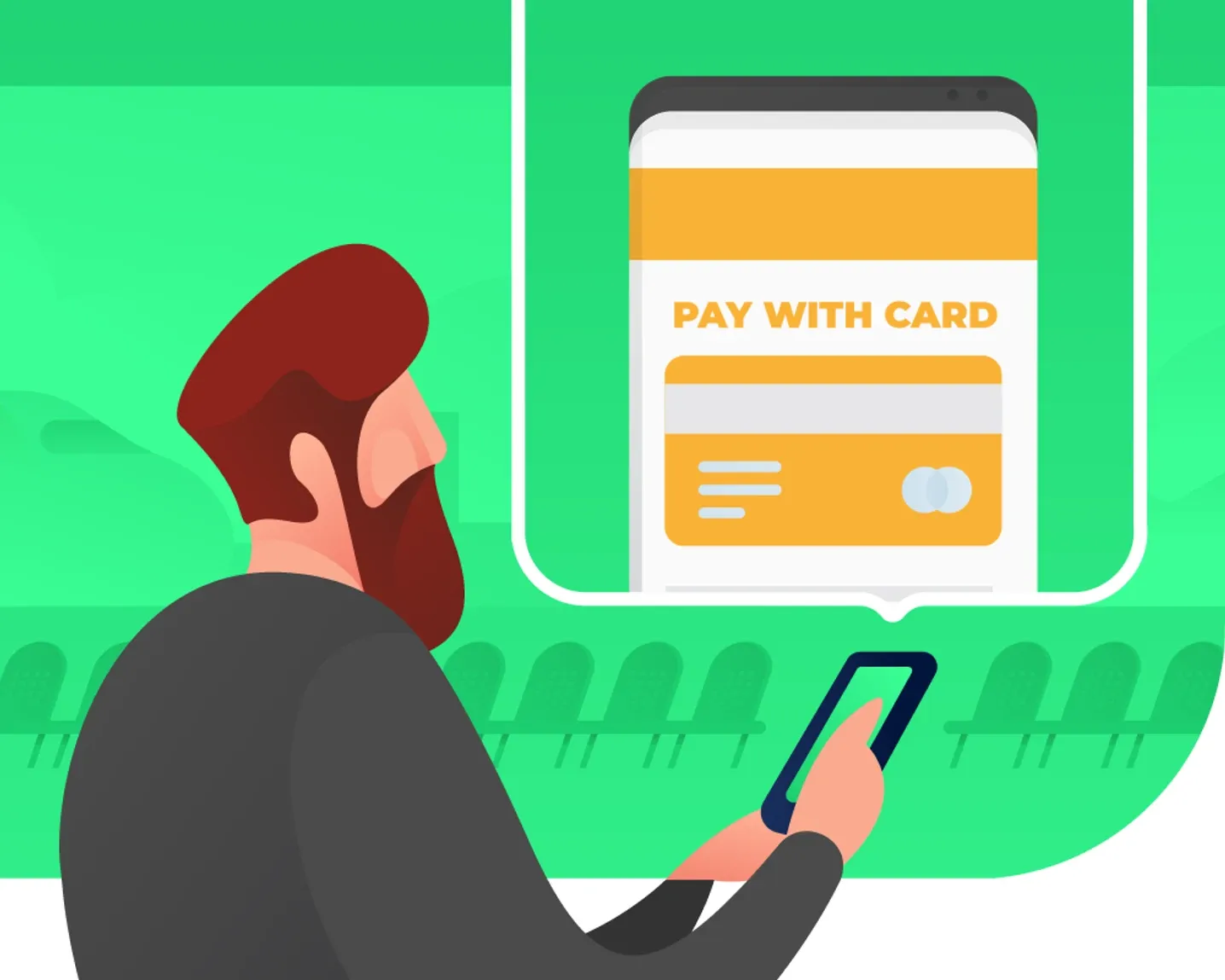 As you can see, launching the services with a non-branded app is not really a good strategy in the long run. In fact, about 80% of our customers who've decided to launch with a non-branded app were not able to reach the planned business results after half a year of operating. The limited functionality and poor recognizability of a non-branded booking app are getting in the way of your business development, and do not even help sparing money for a better launch. Think of it and make the right choice😎