Lesson 4.
Setting up a referral program
Ready for setting up your first referral program powered by OnDe? Then fasten your seatbelt!
Create a sample campaign
We will create a sample campaign to show you around the system:)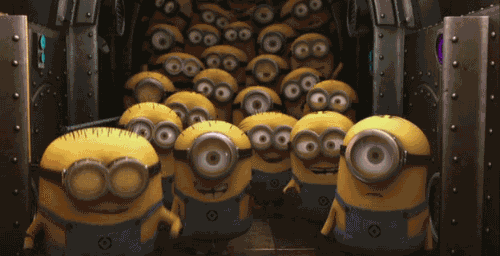 To begin with, log in to your My hub. Already there? Open your "Company management" tab. There, choose "Applications & Services" tab.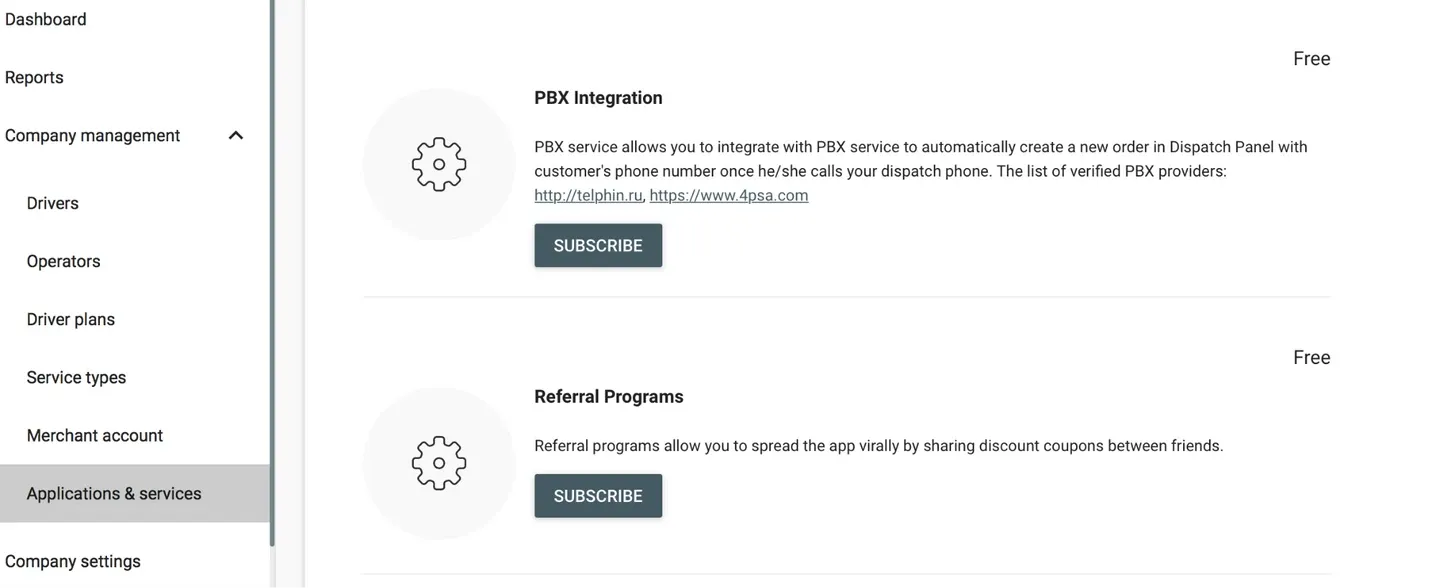 Referral programs is one of the basic tools OnDe offers. Subscription to referral programs is free. Simply press "Subscribe" to enable the service. Congrats! You've just activated a new tab!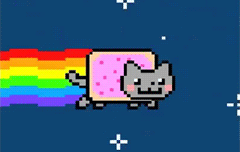 Check it out: there's a new button on the left side of your panel called "Promotions". When you click on it, you see the "Referral programs" button: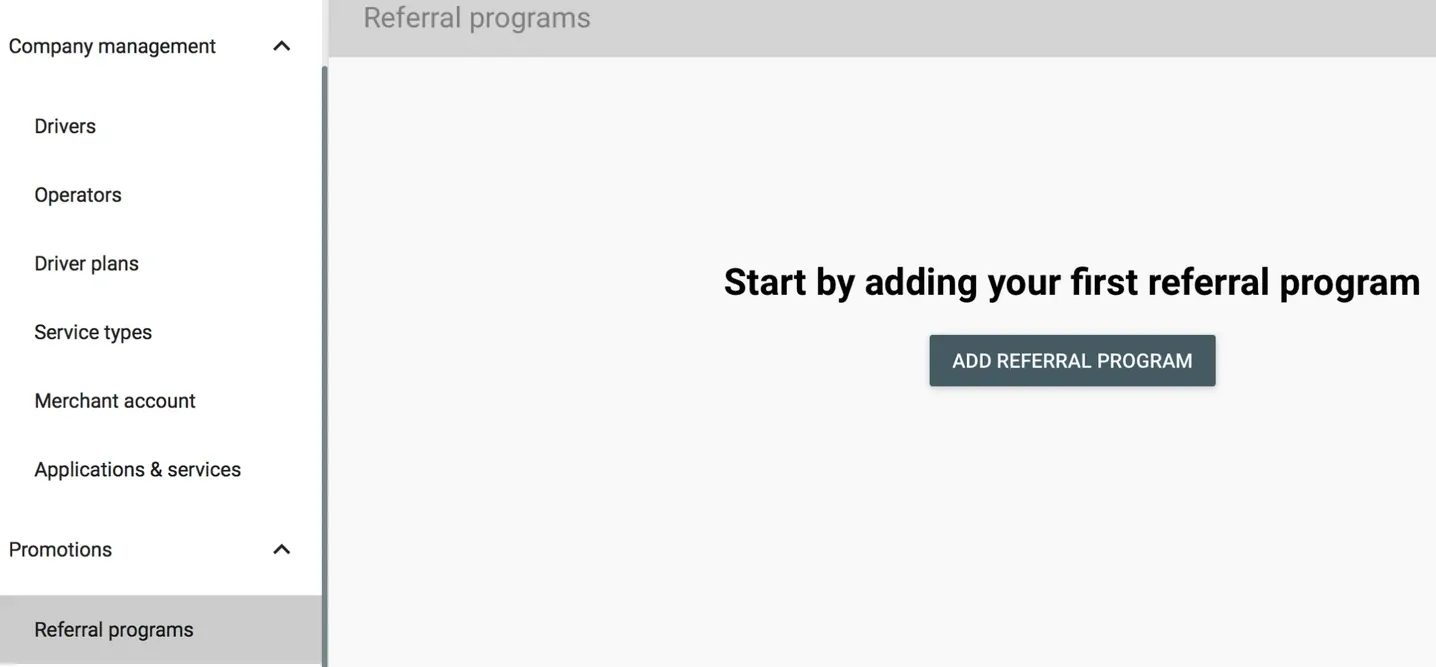 To add a referral program, press "Add referral program" button and proceed to the new window.
On this page you're asked to define the rules of your referral program. You do this based on your plan of the referral campaign.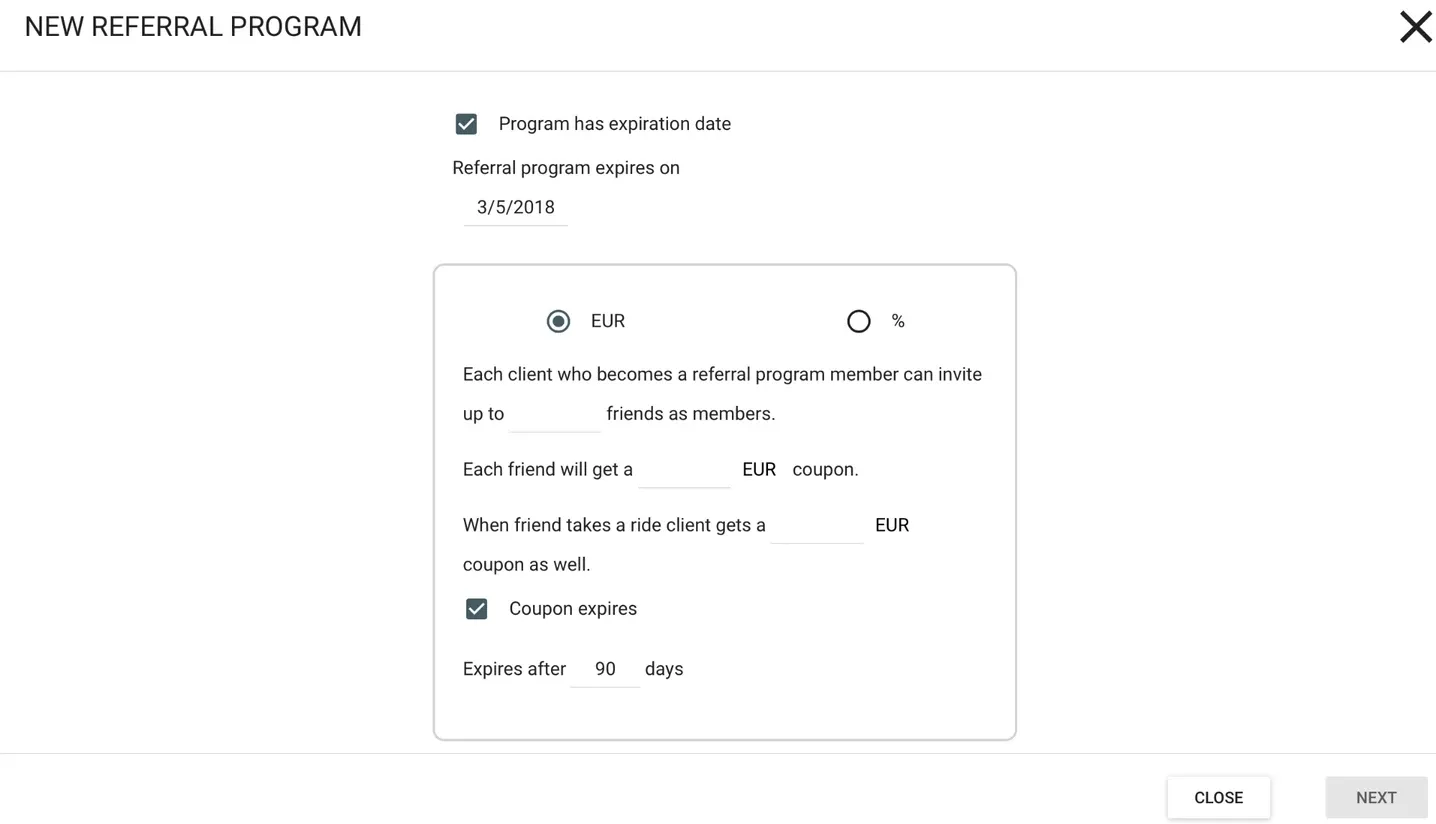 The limitations you choose help you make the program's goals achievable, clear, measurable.
Notice that the rewards for the person recommending and taking the recommendation can be set different. This feature helps you maximize the cost-effectivity. How? Both sides get their reward and enjoy your generosity. At the same time, you will give the bigger reward to the client you need more according to the aims of the program. The feature helps distributing your budget as clever as possible.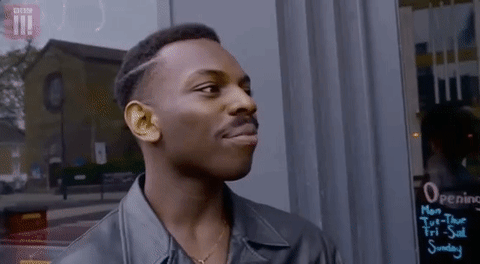 After you've set everything, the next page will appear. Now you can specify information about initial coupons:
How many of them to be issued?
What bonus they will provide?
What their expiry date (if any) will be.
The term "initial coupons" stands for the very first coupons you will distribute to launch your referral company. People with the initial coupons will refer your taxi company to other people — potential new customers.
When ready, press "Add".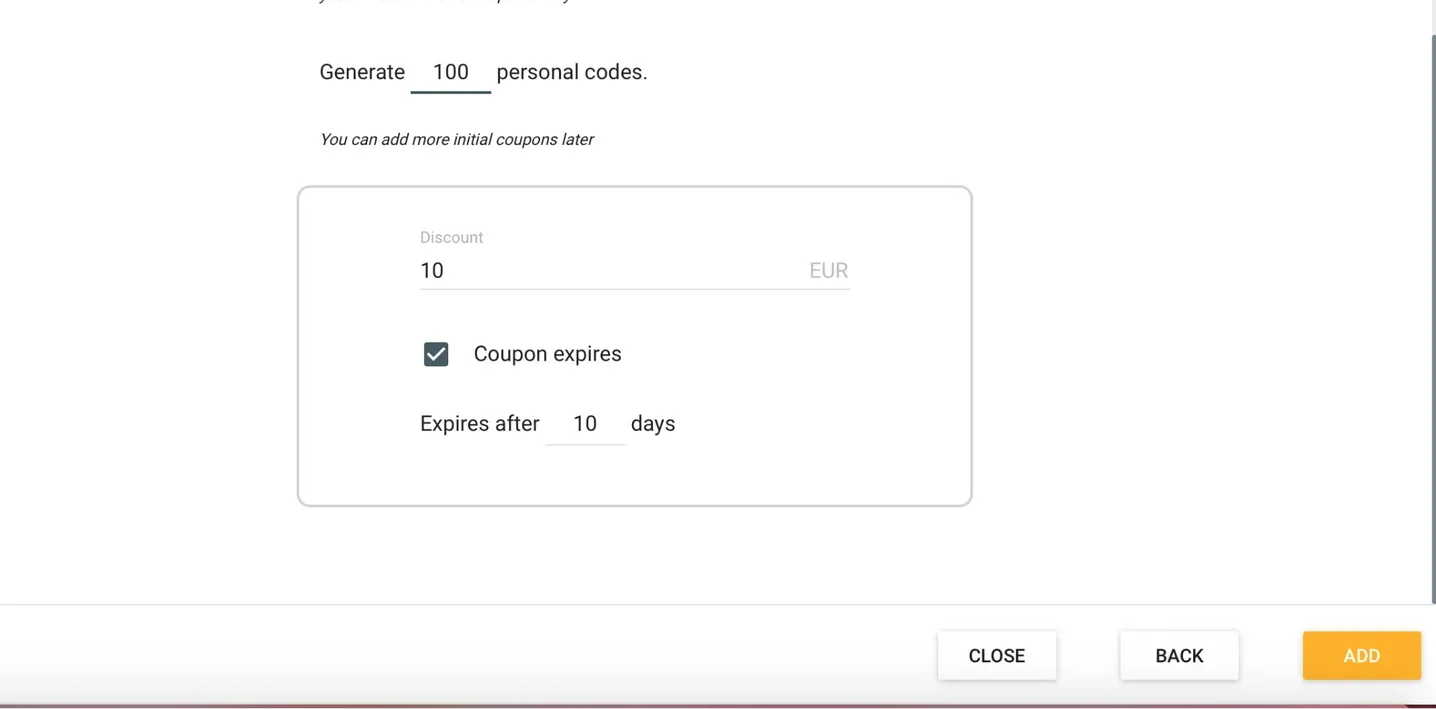 And congrats again! Your new referral program is created! Almost all set!
There's just one step left: sharing the codes of the initial coupons. It's all about being creative. Social media channels, an SMS-service, any other way is handy for the company — whatever works!
More initial coupons can be added anytime (the "Add initial coupons" button).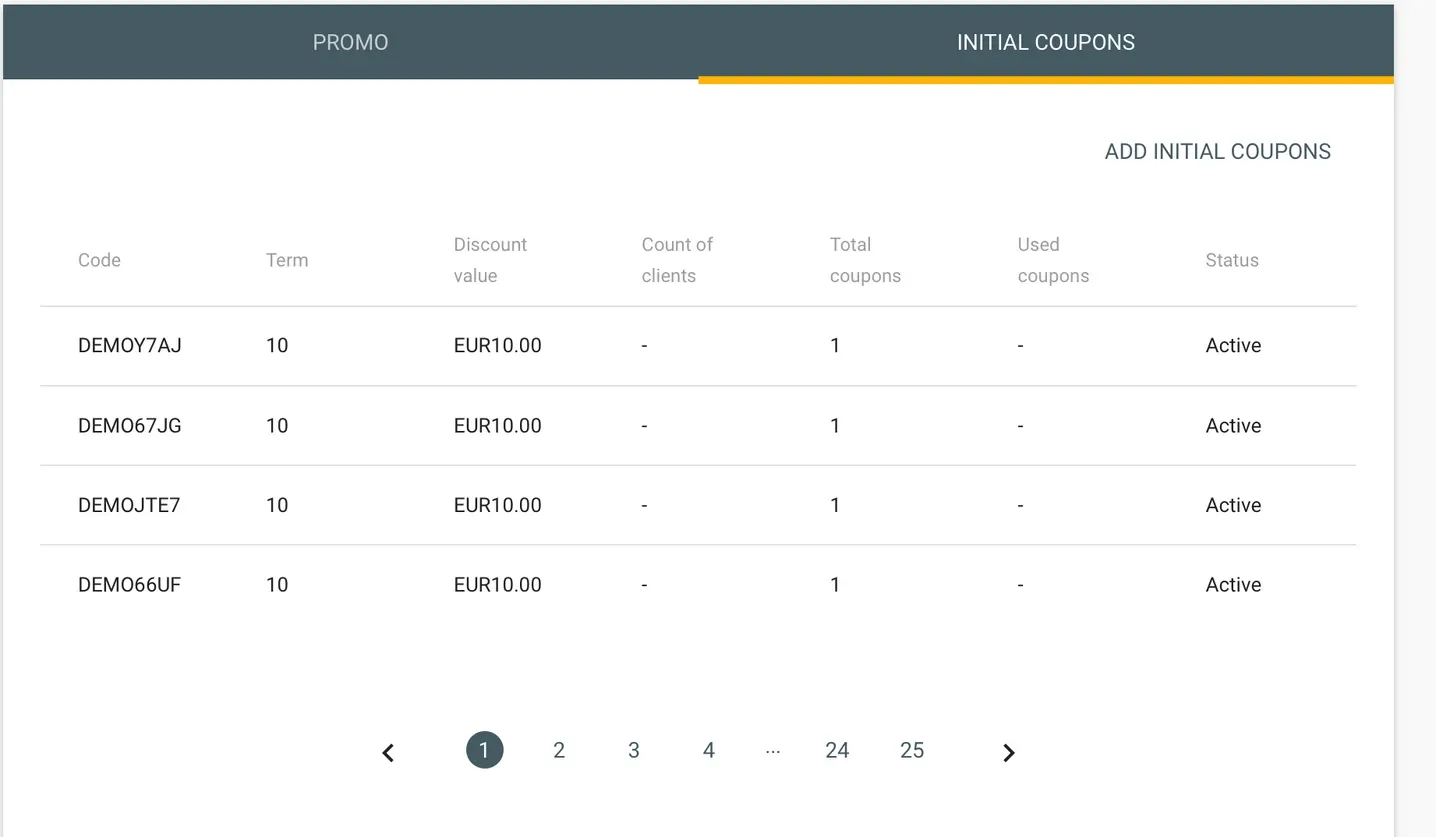 Any created referral program can be terminated in one click — "Terminate program":

Terminating a referral program means only that no more coupons will be generated within this very program. The coupons issued already will not be terminated, so your actual liabilities can still grow if people redeem the issued coupons.
Now you see how the tool can work, we're moving on to the most important part of any marketing campaign: analyzing it.