New Onde brand and updated My hub
A new era has begun. From now on, TaxiStartup is becoming Onde – a completely new brand. It will be even more striking, humane, and simple.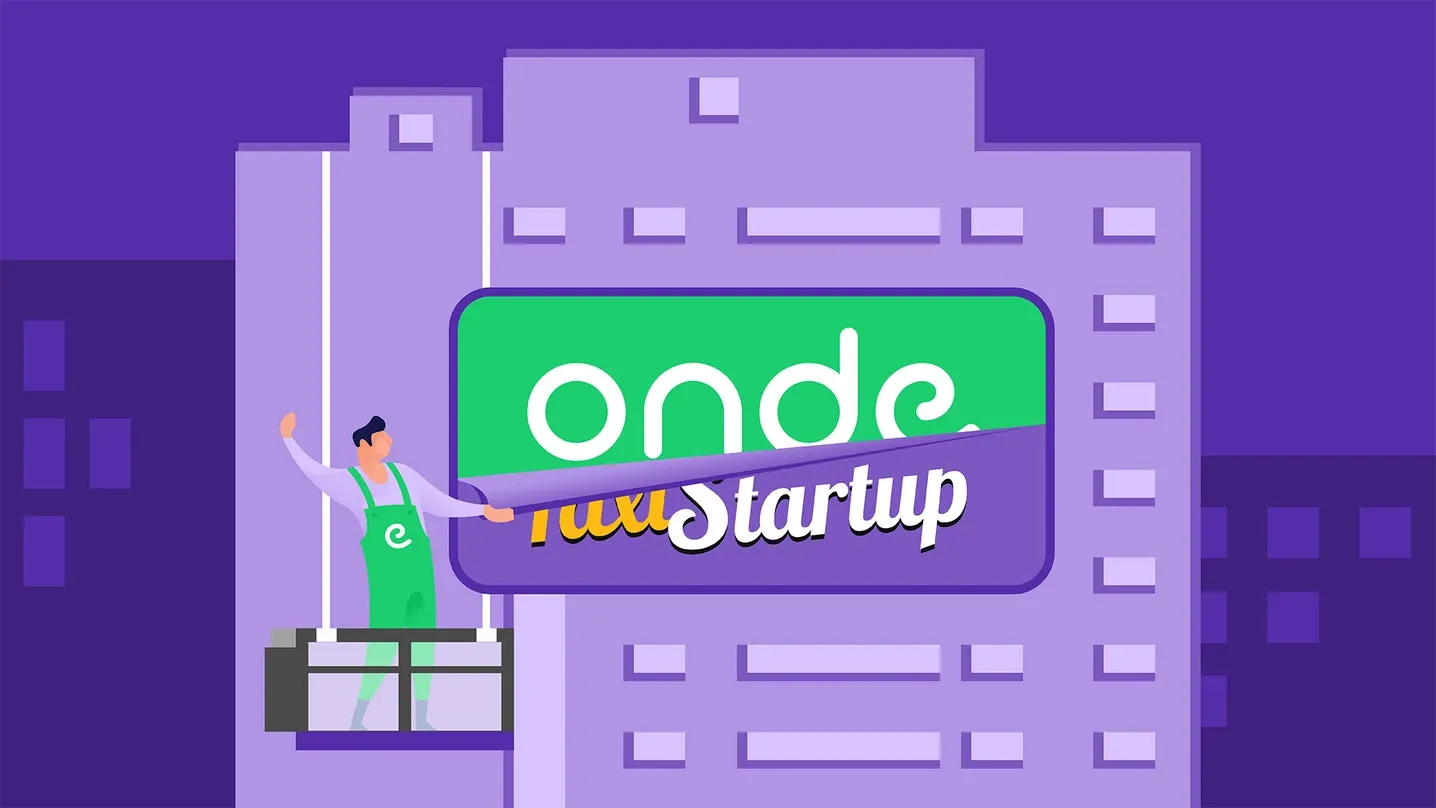 New Onde My hub
My hub is one of the most important elements you use on the daily basis. It helps in operating the organization: create service types, manage driver billing, make analytical reports.
Updated Onde Panel is a great stress-free management tool. Saving your time is one of the main goals of our update. So, guess what? We reinvented a My hub with super helpful features. They will open up challenging possibilities to bring your on-demand app to the next level.
Here's how it works!
1. New data analytics opportunities
We've added the analytics tab with data visualization tool. Now, it's easy to review driver response time or waiting time for passengers, total revenue, order and referral coupon numbers. Analyze major booking sources, accepted or missed orders or driver median response time.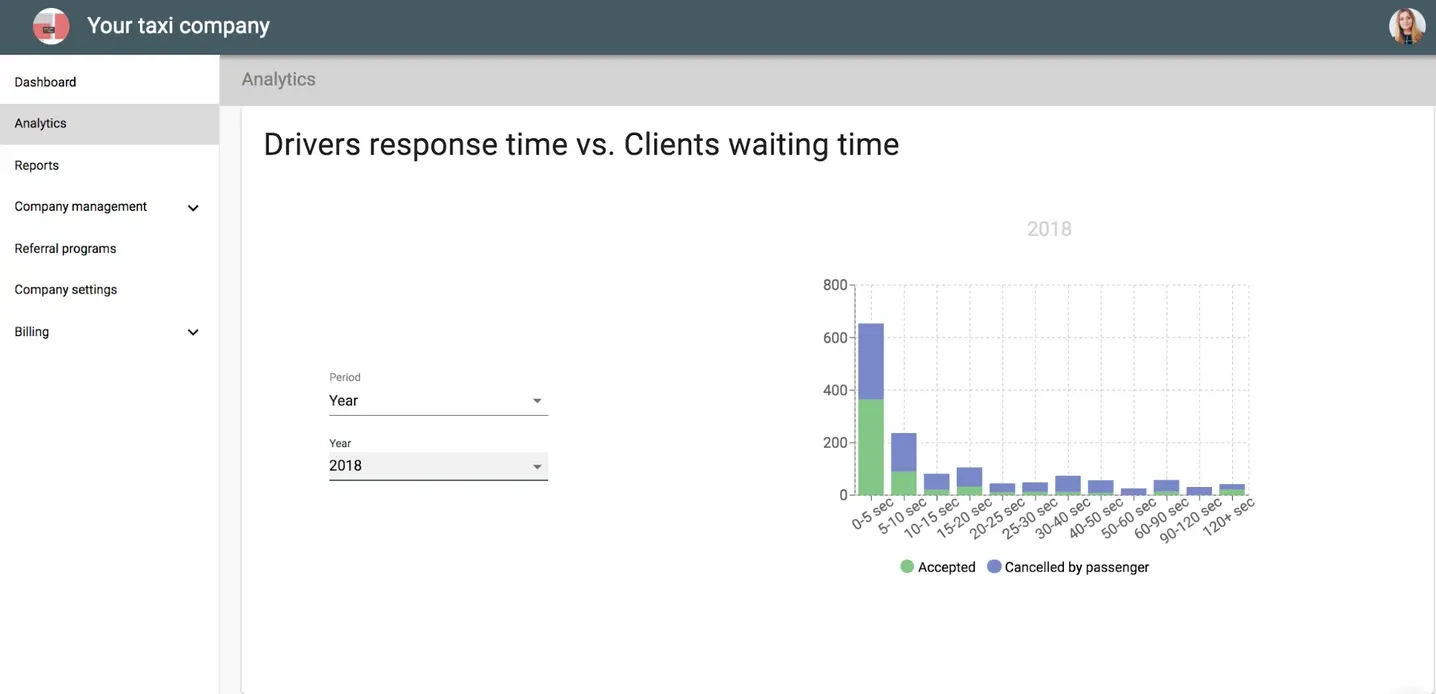 2. All reports in one Panel
We know you always wanted to have company reports stored in one place so they are available any time you need them. These documents help to track productivity and management. Now, drivers, operators, payment, clients, and orders reports are at your fingertips. You can generate several reports at the same time. No more queues and wait for the next one! Download reports to the computer or even Google Drive. Enjoy 24/7 access to all the documents!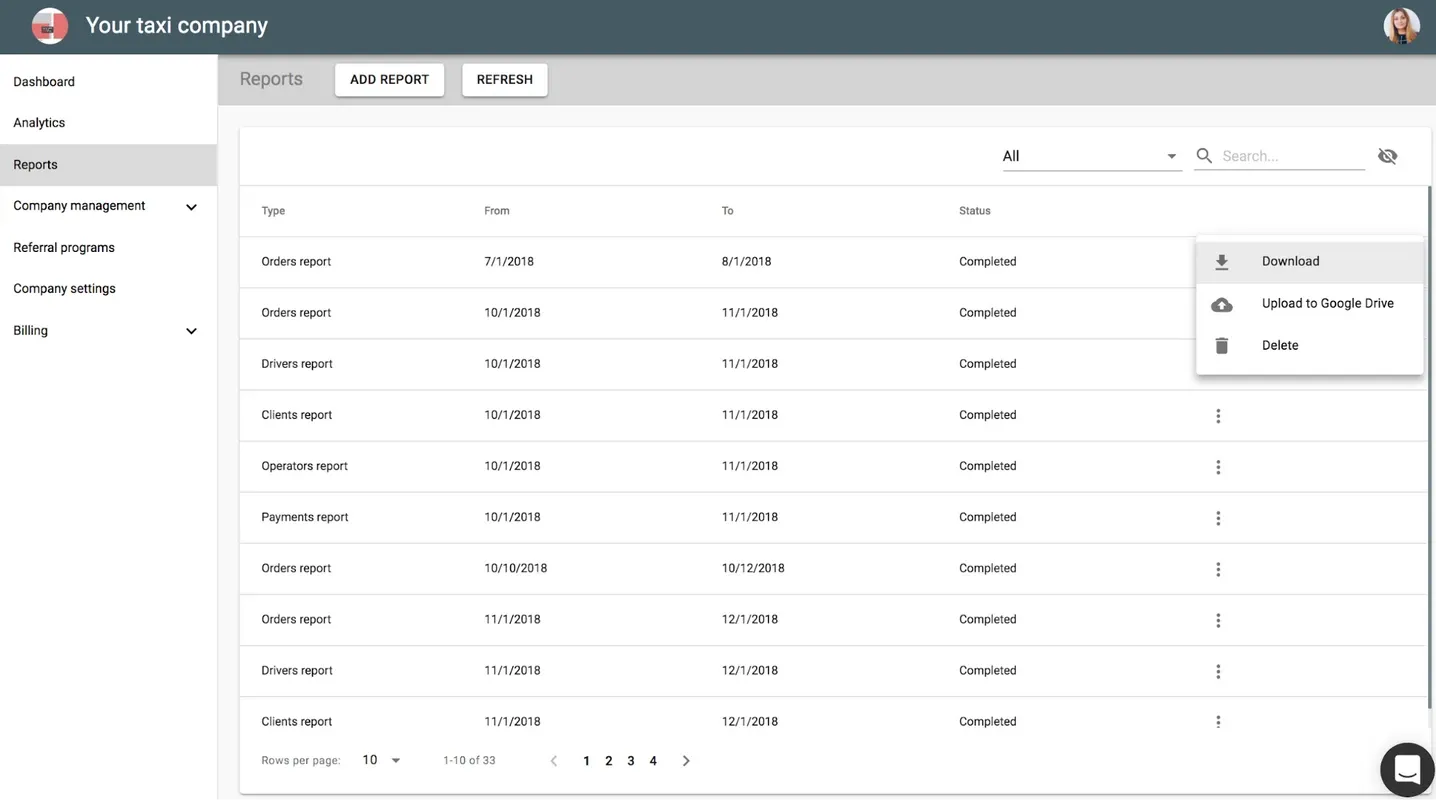 3. Colored markers
Mark every driver category with a different color to the dispatcher city map. It gives you not only a nice bright view but also makes business more organized. Find everything faster!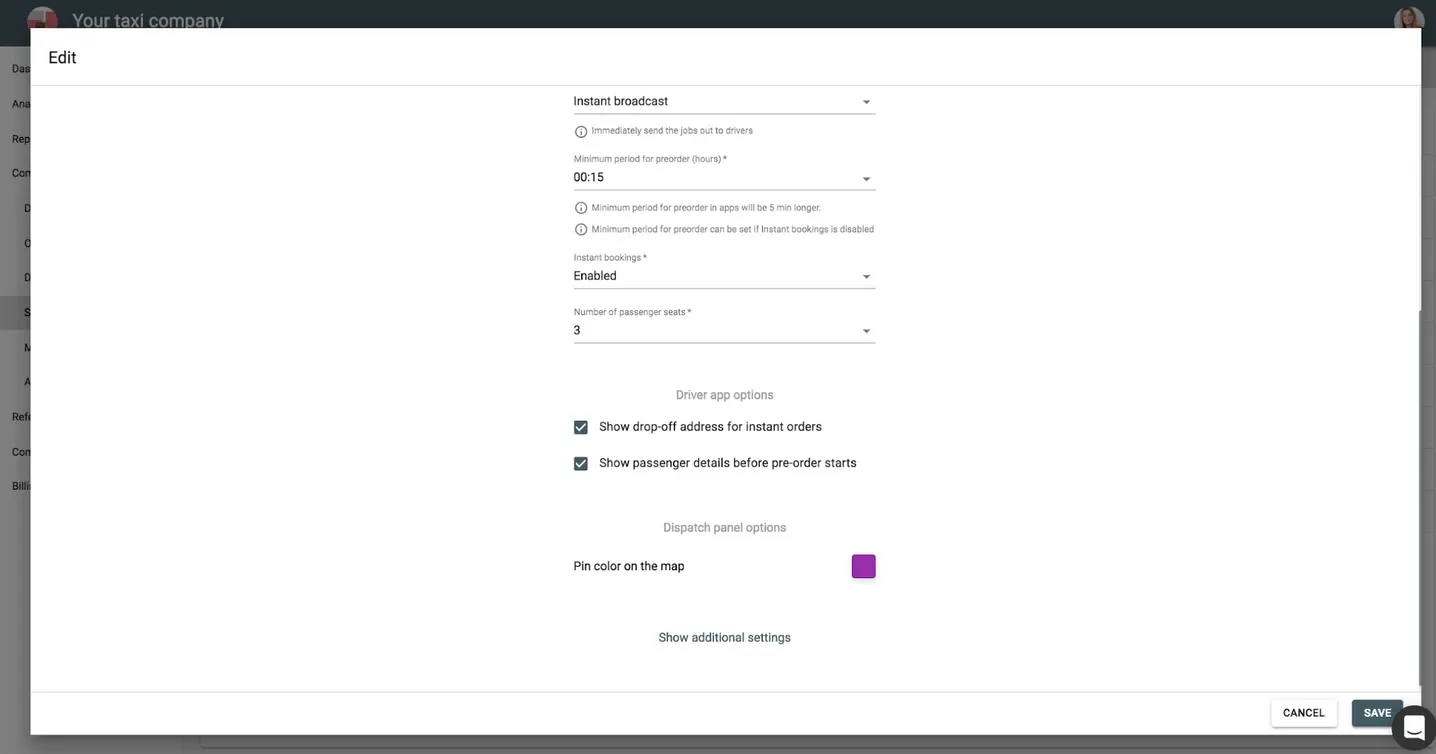 4. Super dashboard
This updated panel element helps to visualize the number of drivers and operators at your company. Drivers are divided into categories – active, activation needed, invited, suspended, or incomplete registration. Operators also are classified as:
active,
suspended,
invited.
Switch easily between the category lists to get the full picture.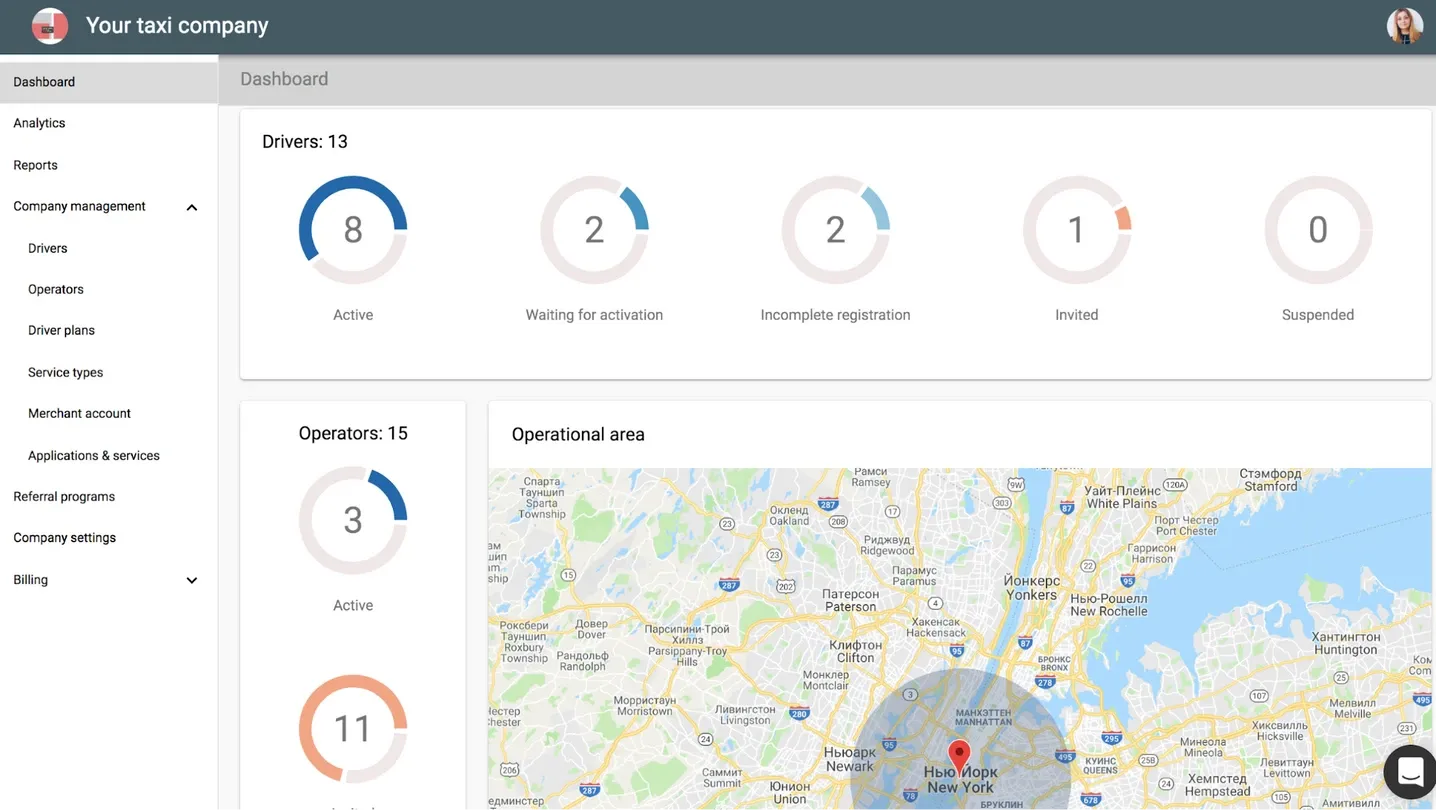 5. 10 gateways for secure payments
We increased the number of gateways – now there are 10 of them. More countries get the possibility to set up credit card payments. Also, you can enjoy pre-authorization feature and 3-D Secure mode for some of these gateways. Now it's easier and even more secure to make payments.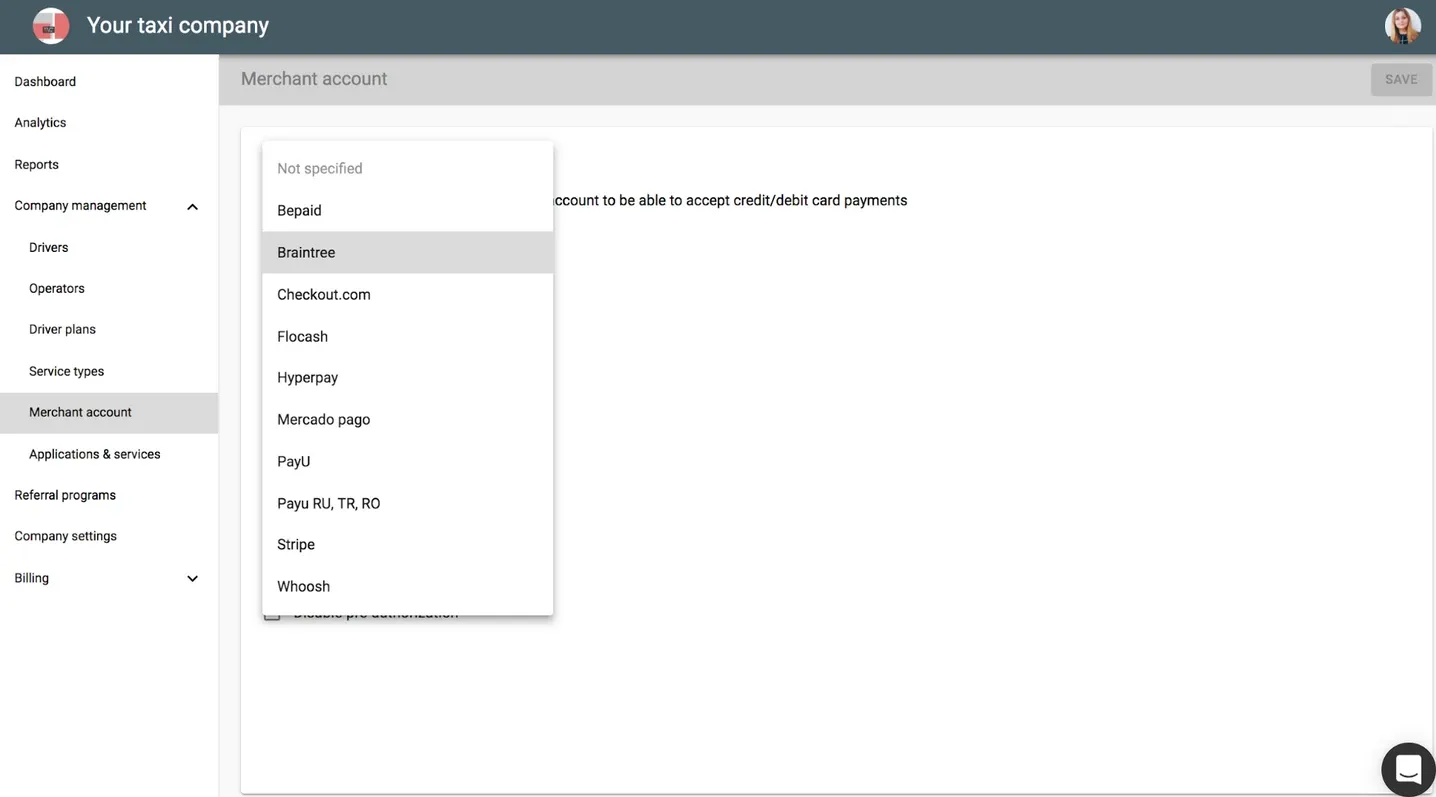 6. Operator access settings
You can set different access modes for operators. The following operator access levels are available:
full,
limited,
public,
partner.
For example, the limited access level can be granted when partnering with hotels or restaurants. Give them limited access, and they will order a car for their clients in one click. Don't worry they will see your private information: third-party companies see only their order in the limited mode.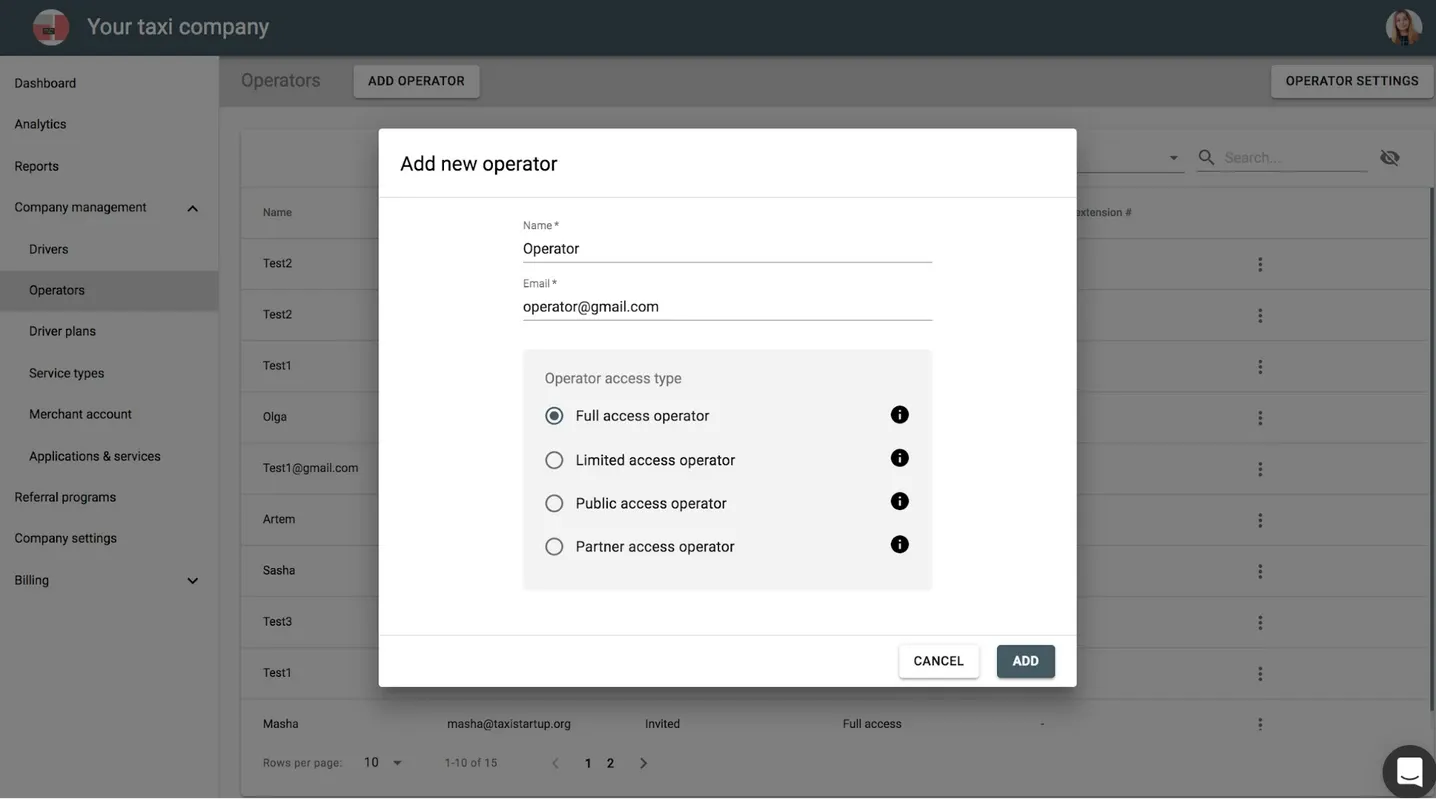 7. Advanced options for driver app
Сustomize the app even more. Choose whether the drivers need to see information about passengers before pre-order starts or not. Also, showing the destination address to the employees becomes totally up to you.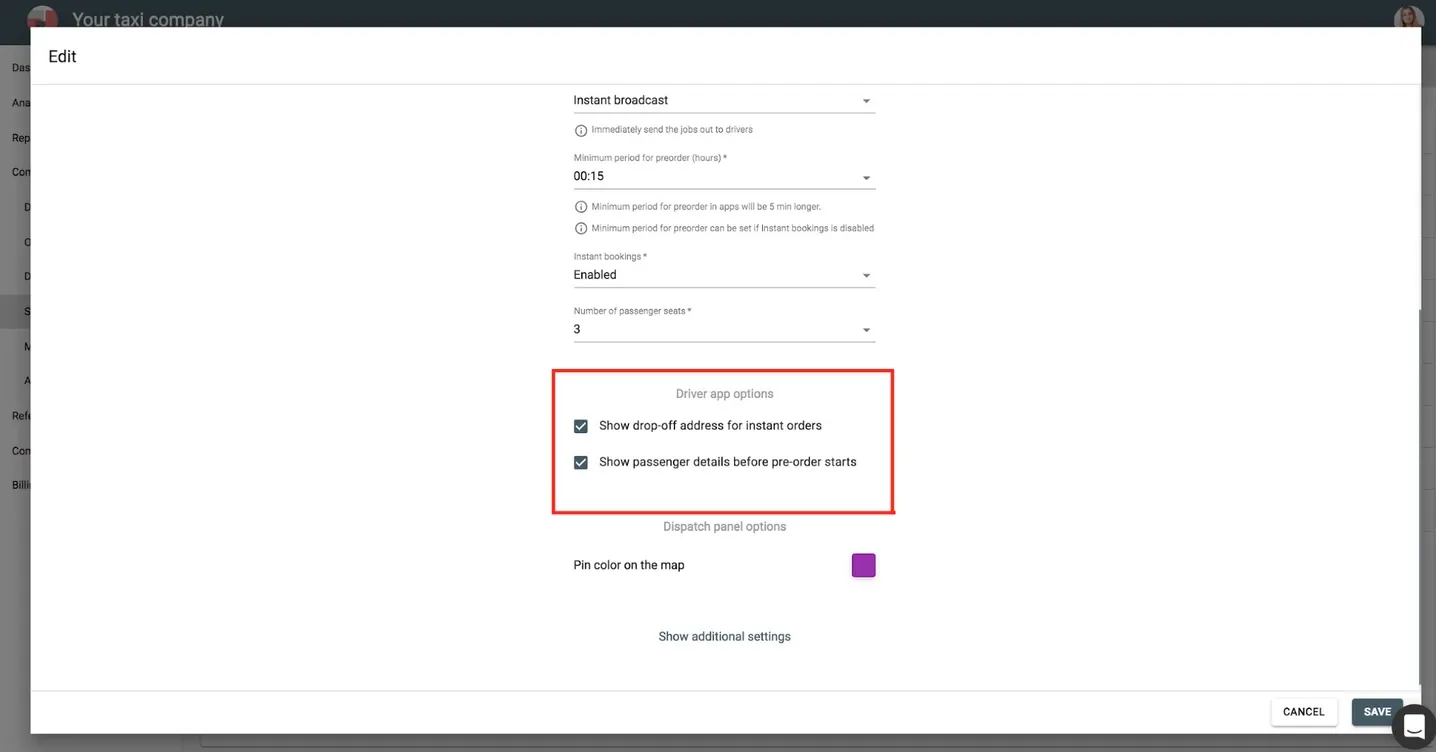 8. Customized minimal pre-order time
With this feature, you can adjust pre-order time and vary it for every service type. Keep in mind, it is available only for those working with pre-orders.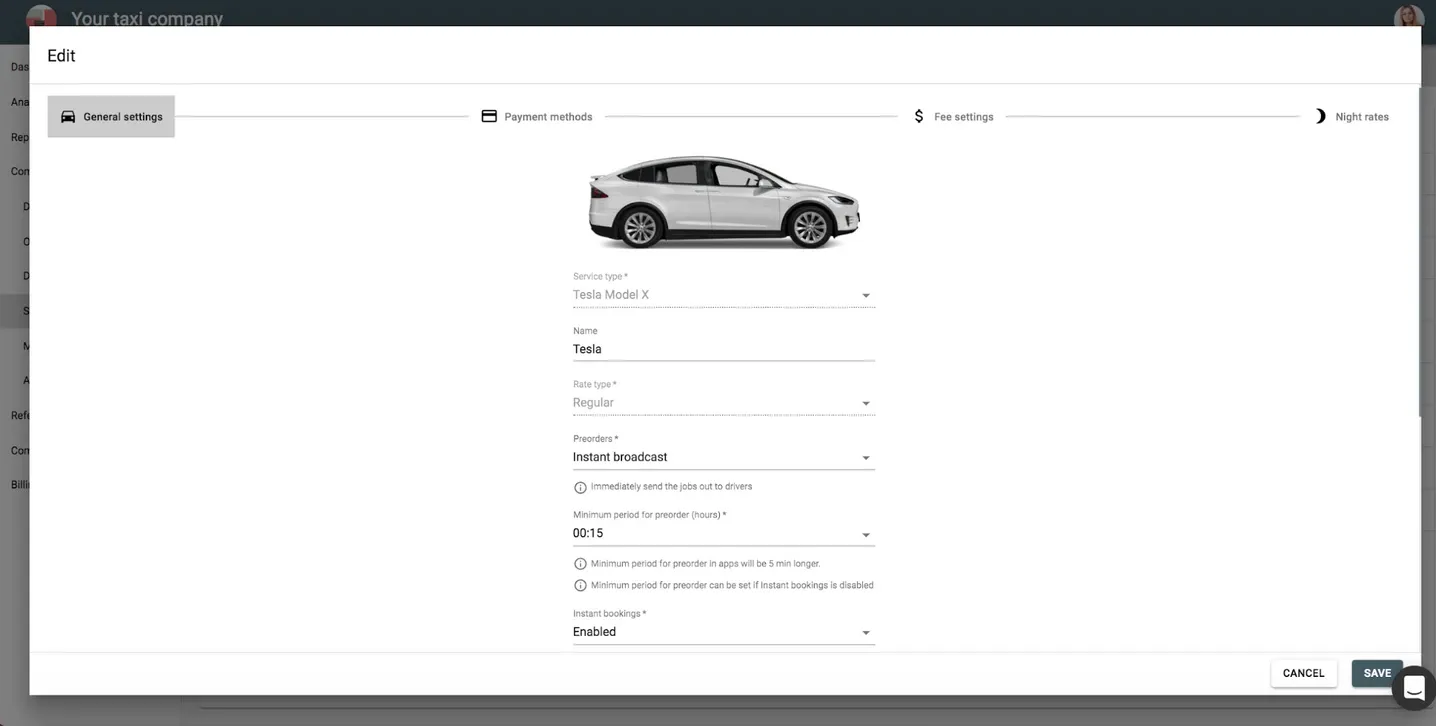 9. Unique cancellation policy
Define your own cancellation policy by setting up a driver or passenger cancellation fee. It's possible to change the minimal waiting time both for drivers and passengers. We did our best to create our default policy, but in case you want something specific you can always adapt it to your own needs.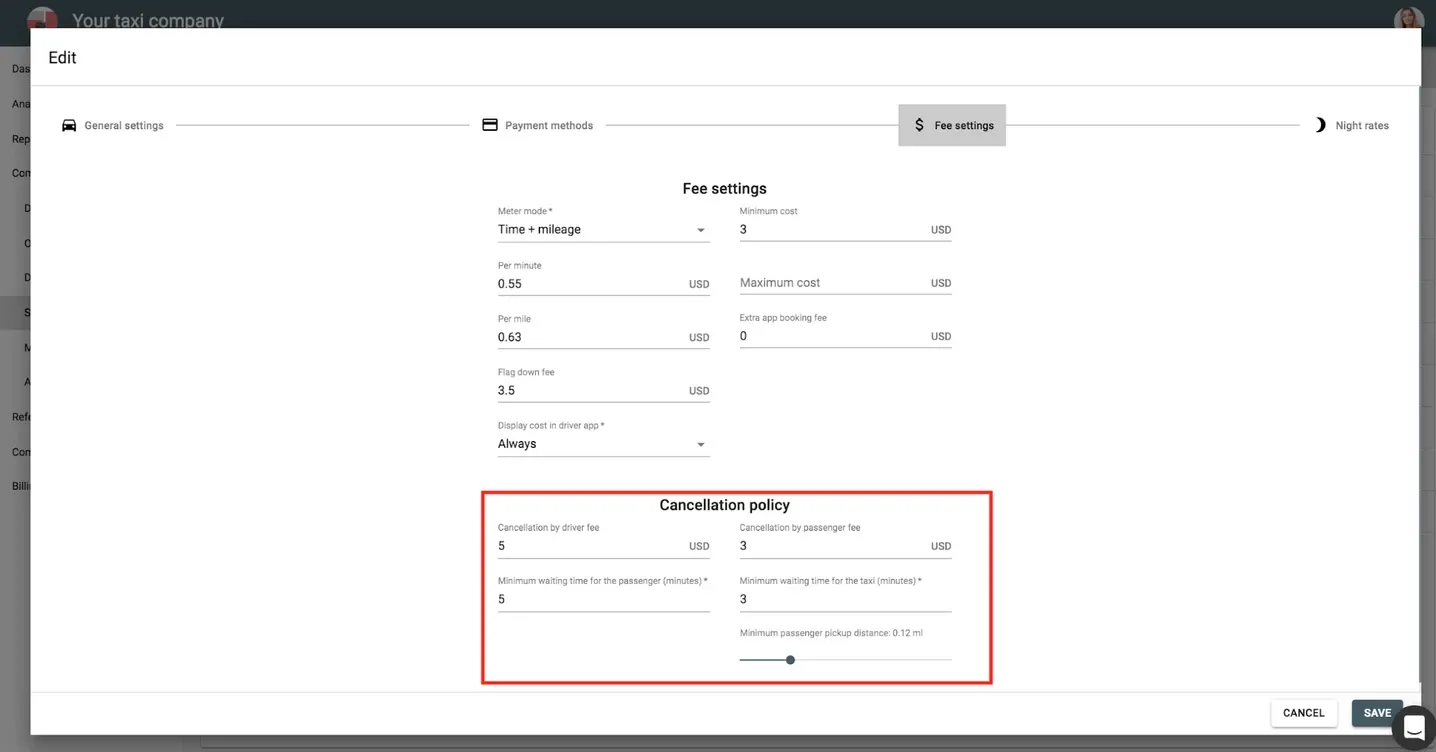 10. Night Rate tab
We've developed a convenient tab to customize the setting for night-time rides. Set up time, days, and specific tariffs to adjust it to company business model.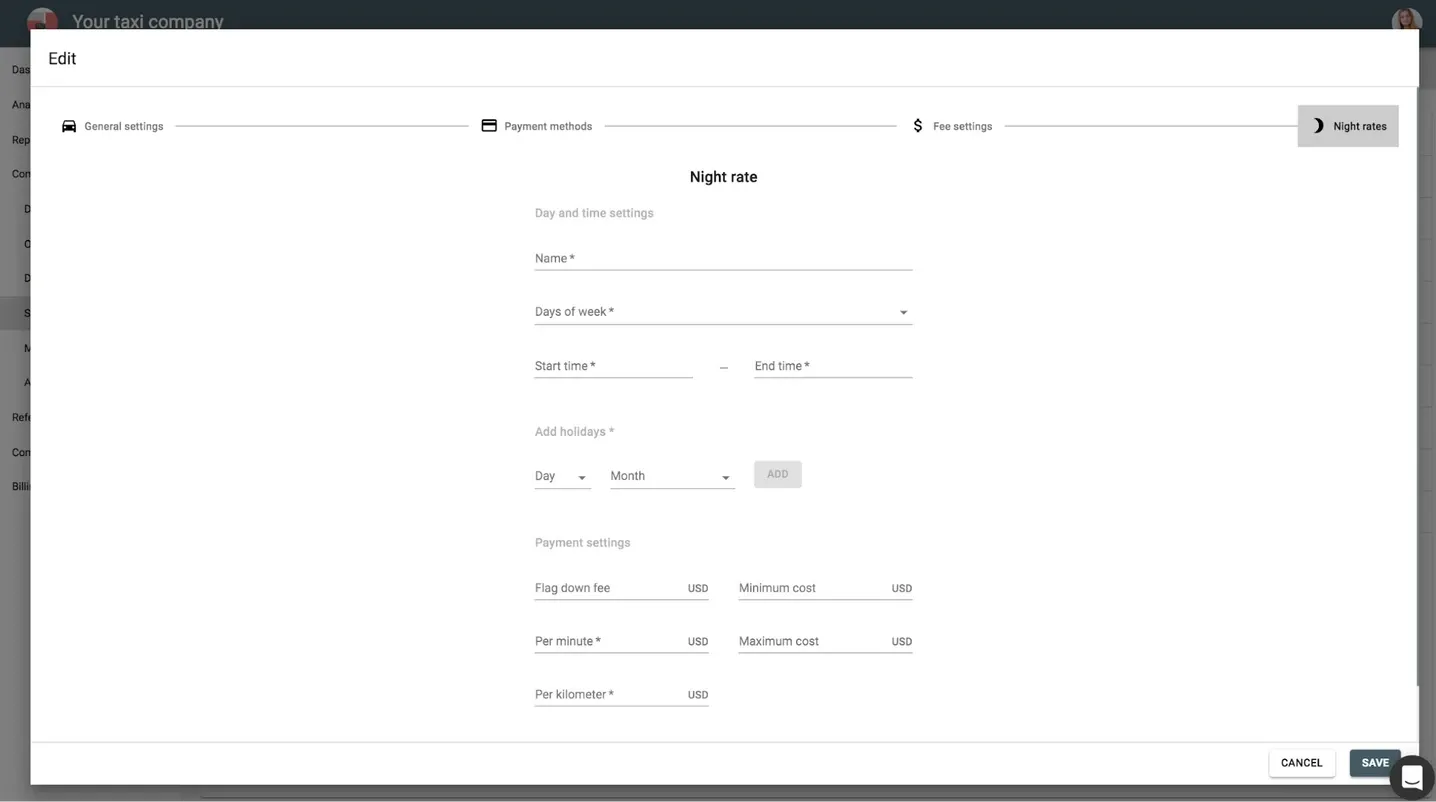 11. New tabs for settings
Onde Panel has become more organized, and it's easier to navigate through it. No need to waste time searching for the right tab. Now every setting has its place.
Driver and operator settings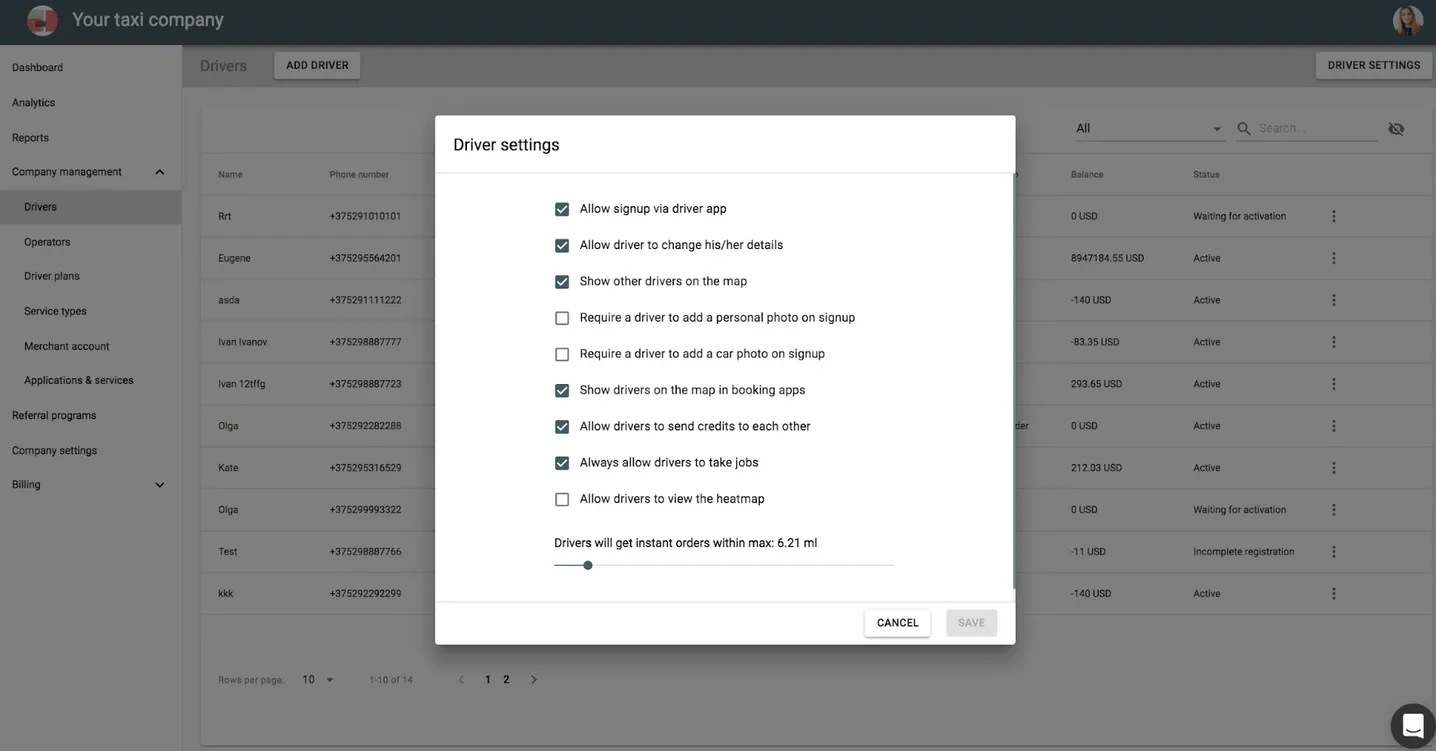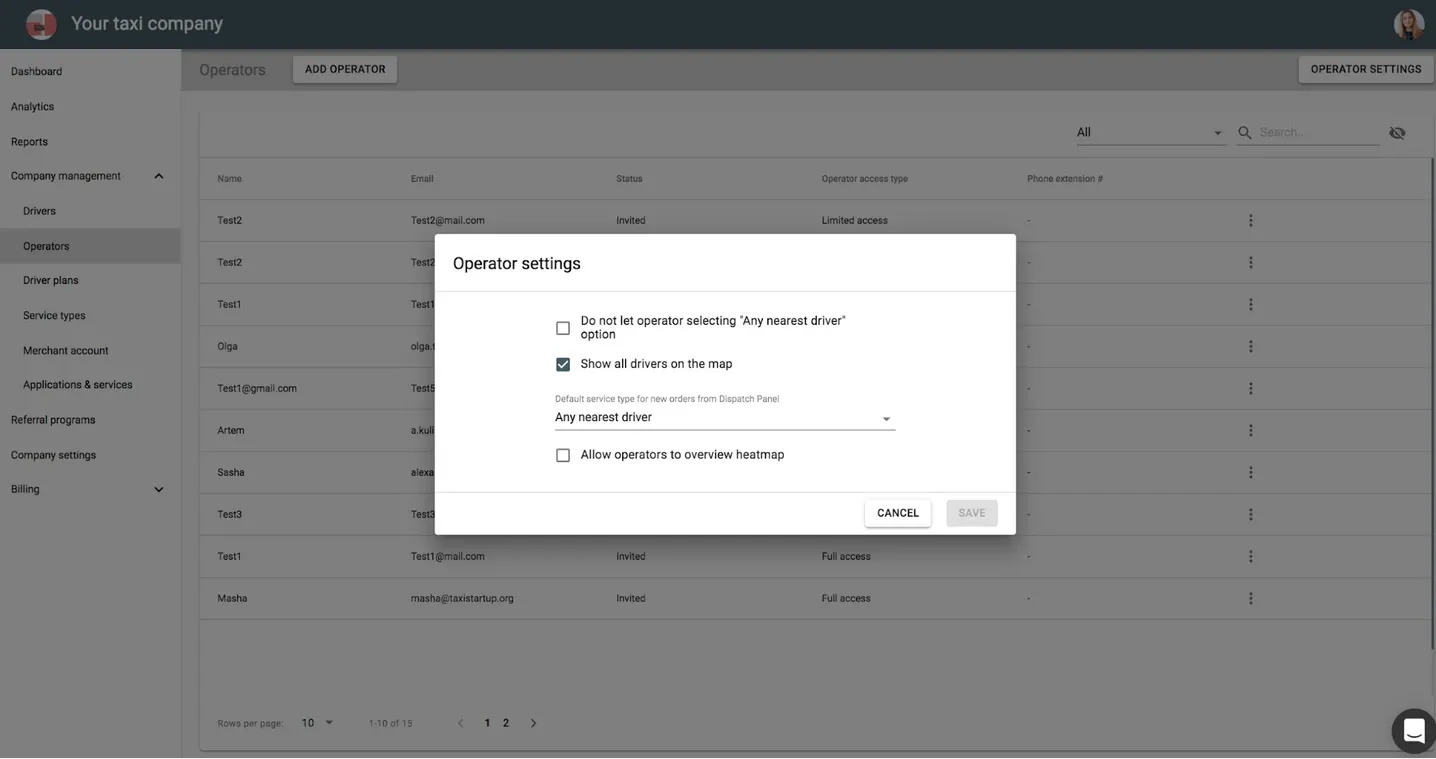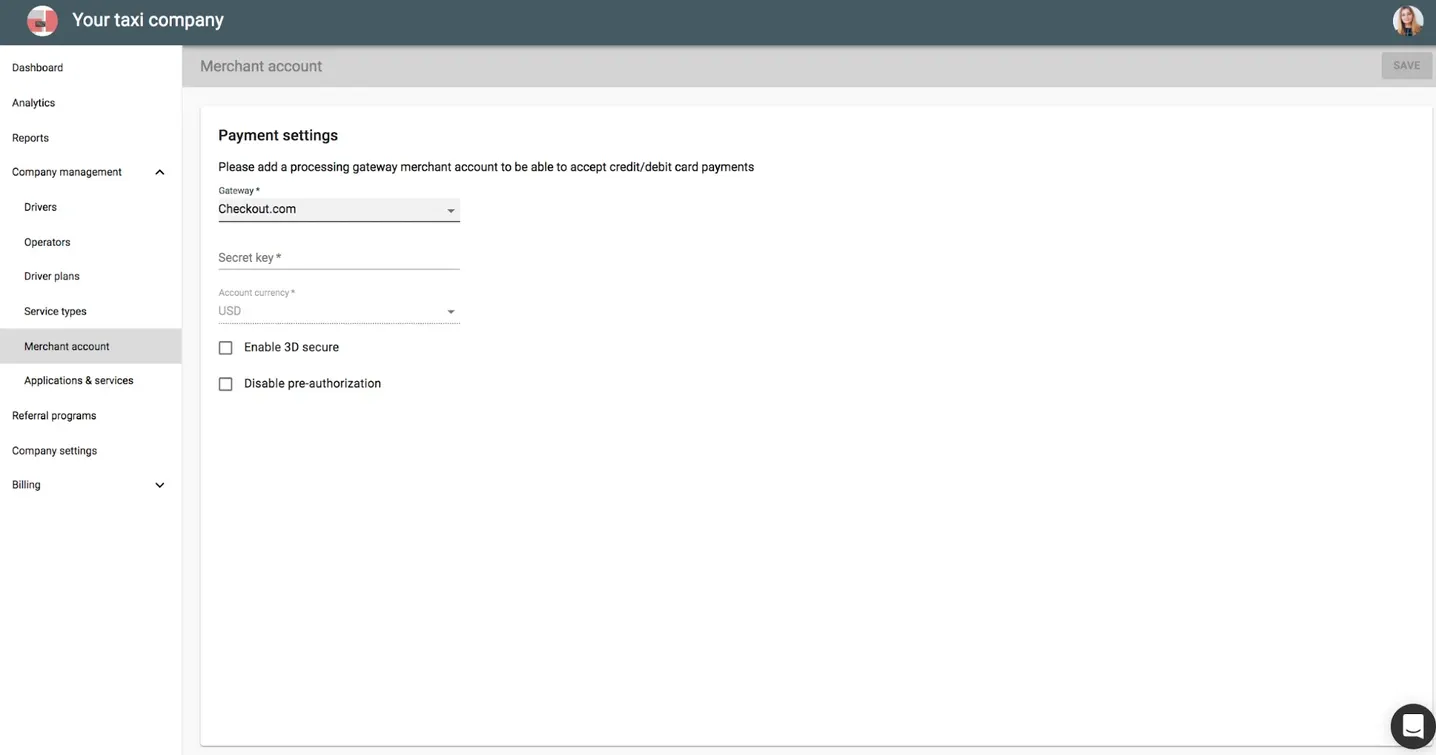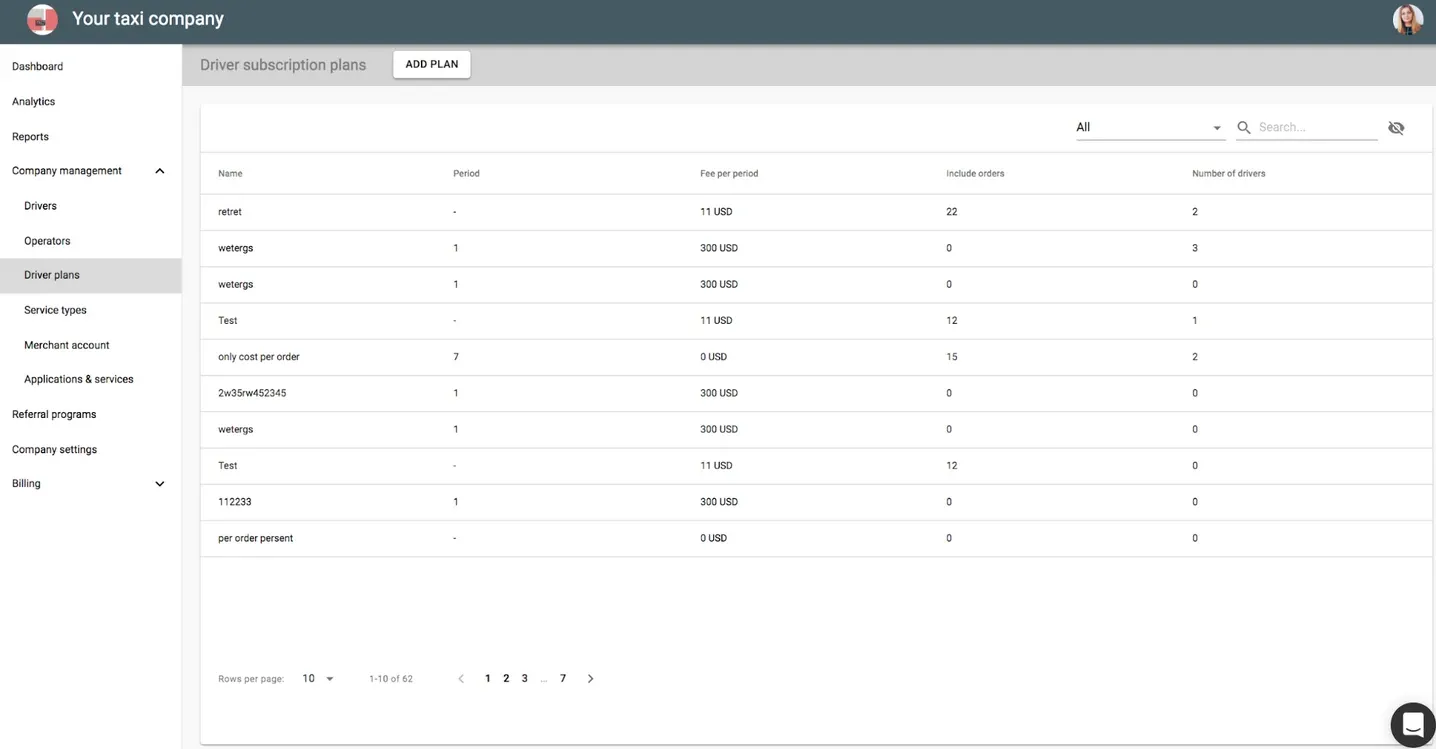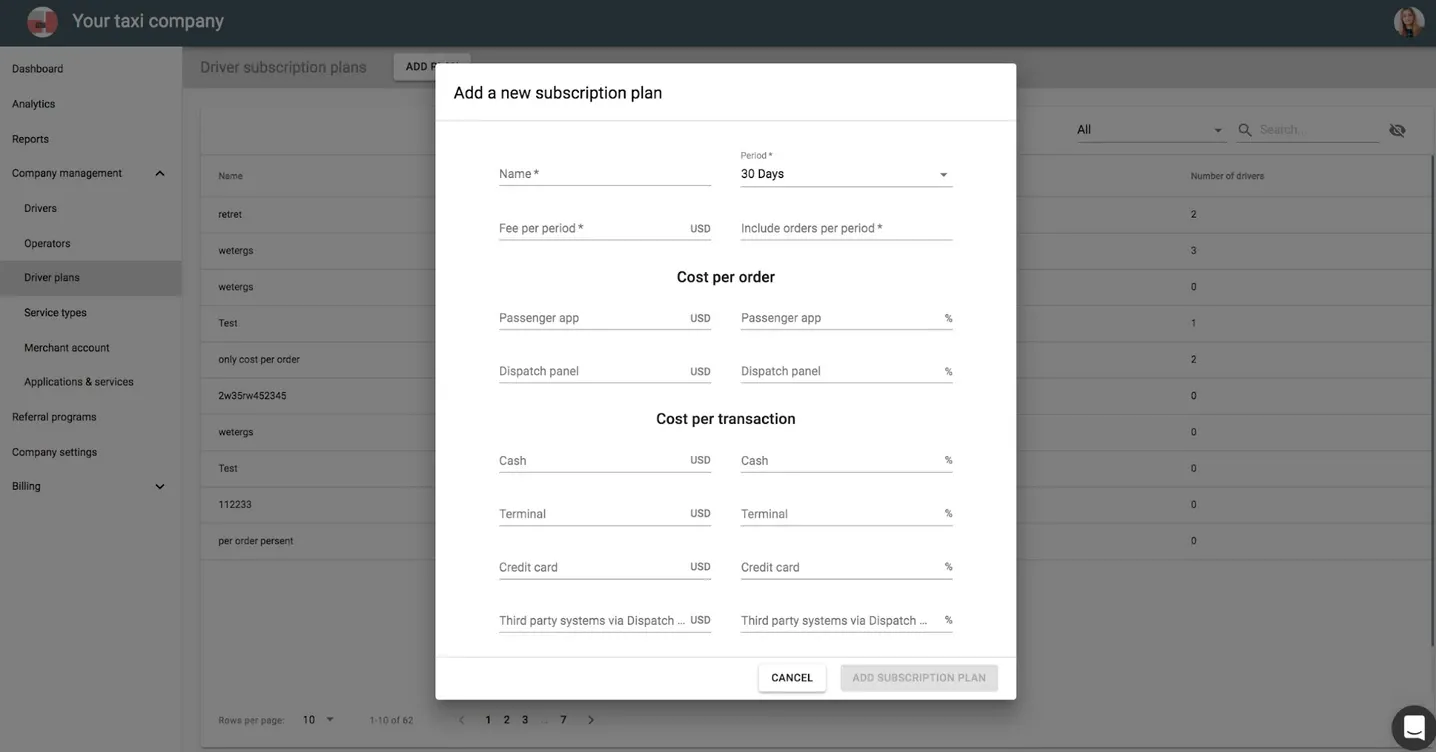 12. New email look
With our updated My hub, all your company emails will be sent from the address noreply+companyid@onde.app by default.
Of course, you can change the standard email to your customized one. All you need is to type in your email and click the Verify button. After this, you'll get an email with a link to follow to verify your email.
Proceed with these easy steps to send all emails from your own branded address!
What does it mean for your business?
Recent Onde Panel can make business processes smoother and management more effective. In the current Panel version, you'll see a banner offering to switch to the new Panel version. Don't be afraid to click it. Test it to discover cool handy opportunities!
Any questions left? Please contact us, and we'll explain everything to make your managers life easier.