PickmeApp: taxi app to boost your business
In today's competitive taxi industry, having a reliable and efficient app for taxi booking is paramount. Onde.Light makes a handy taxi app possible for smaller taxi businesses. PickmeApp streamlines the taxi booking process for your passengers and elevates customer satisfaction. Let's see how PickmeApp can drive your taxi services business forward.
Fast and reliable taxi app, no matter the size of your business
PickmeApp is a non-branded application developed by Onde. The app seamlessly integrates with any taxi company, which makes it a perfect place to start if you're just growing your taxi company.
This taxi app solution makes placing an order easy for your clients. They can specify the pick-up and drop-off locations, state their requirements (such as child seat, or wheel-chair accessibility), and get a ride in just a few seconds.
The convenience of this hassle-free transportation app makes your taxi services more desirable to a wide audience.
Cost-effectiveness redefined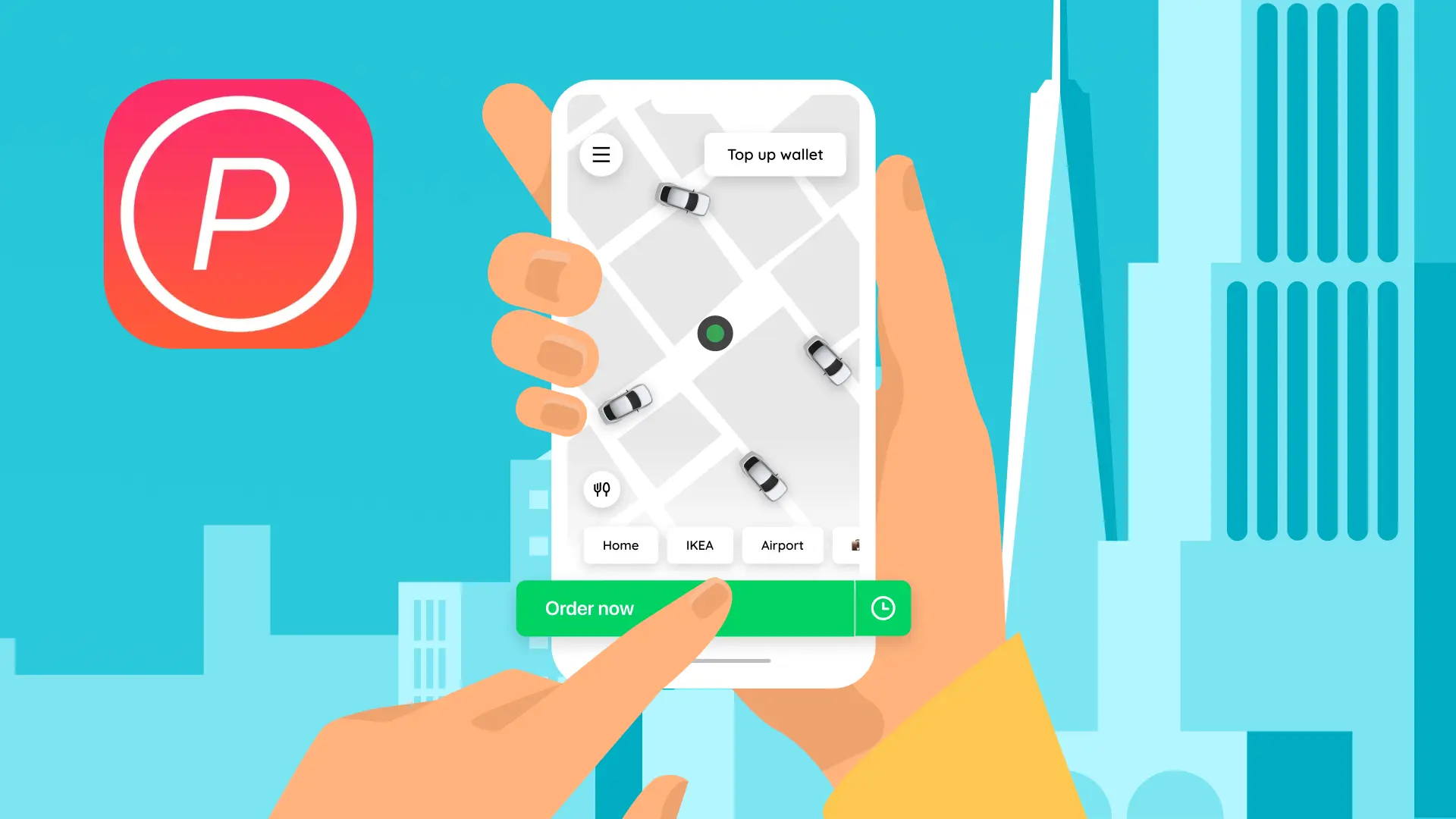 PickmeApp comes at absolutely no cost to you. Say goodbye to hidden charges, additional registration fees, or recurring expenses. With PickmeApp, you get a straightforward and cost-effective solution that helps you maximize your business potential.
That's why PickmeApp is the best taxi app solution for young businesses. A part of Onde.Light, PickmeApp is there to ensure your company's growth.
Maximum efficiency for an unbranded taxi app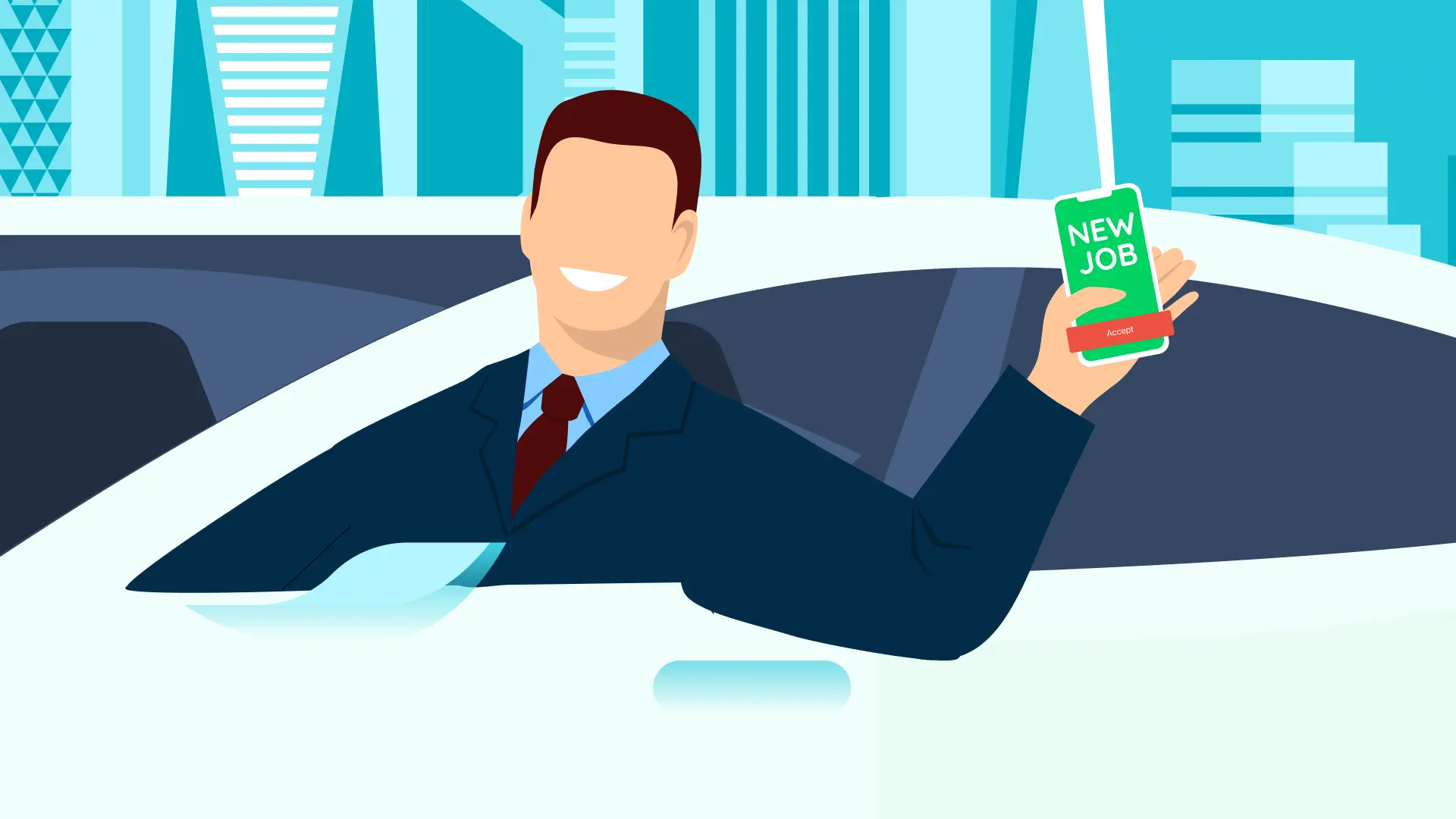 Getting started with PickmeApp is a breeze. Add the download links to your website and social media channels. Clients can swiftly install the app on their iOS or Android devices, and book your services with ease. This ensures customer retention and positive feedback.
Your drivers get access to a driver version of the app, including great navigation, smart order queue, automated billing, and more. Receiving orders through PickmeApp is a seamless process.
Note: The application is not limited to your company alone; it is also available to all ride-hailing businesses operating with the Onde system in your area. This integration means that all active drivers within the Node network have access to incoming orders.
Grow further when the time's right
PickmeApp is intentionally designed as a non-branded application for any company working with Onde.Light to enjoy the power of the hassle-free transportation app.
Onde also makes branded white label applications for uber-like taxi businesses. When you're ready for a branded application, Onde.Light's My hub provides an easy upgrade process. You can get driver and passenger applications, elaborate functionality, and more business support with Onde's ride-hailing solutions when you're ready for it. You decide when the time is right to go big.
Join the Onde.Light Community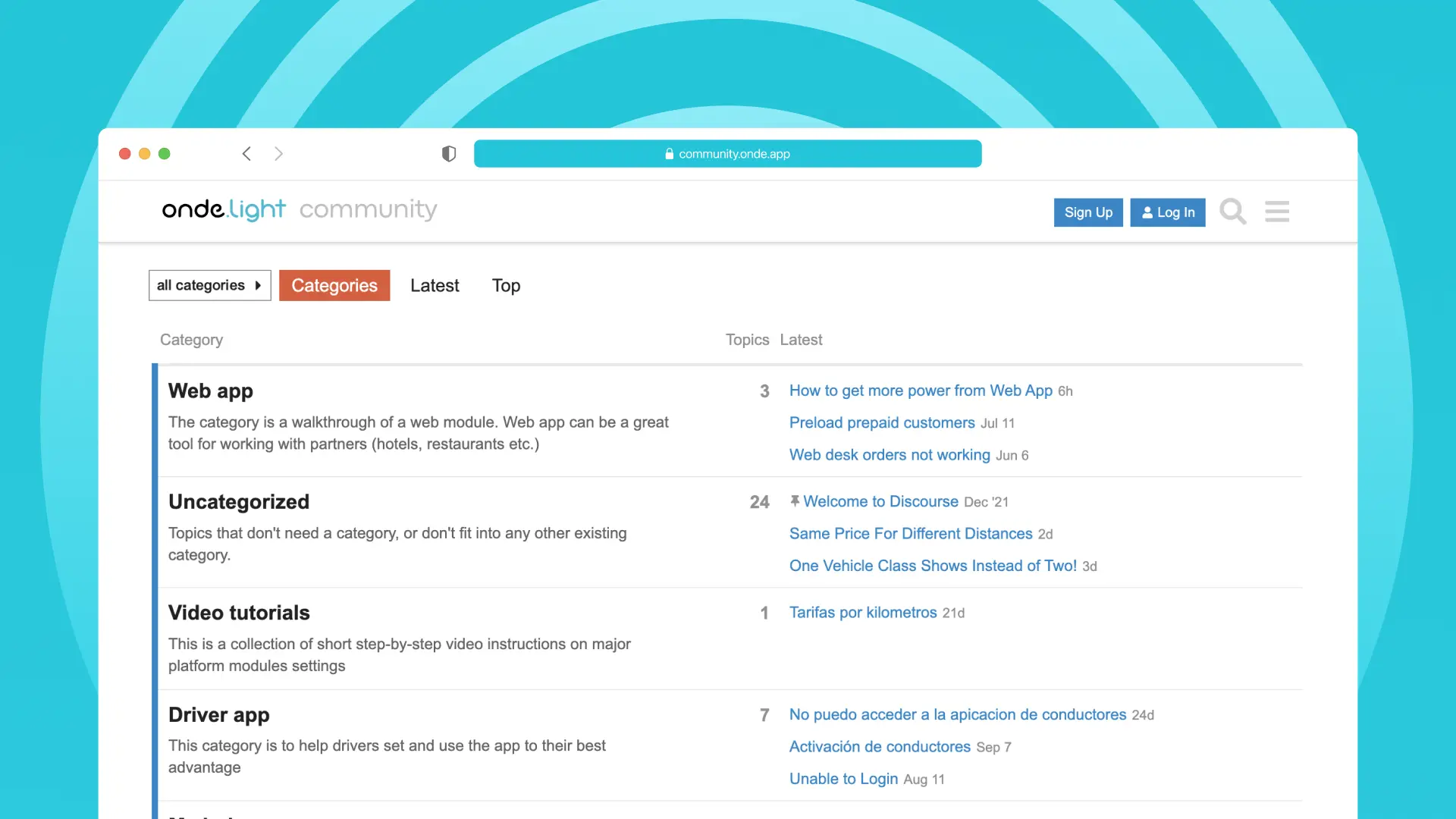 Still have questions or seeking insights into maximizing the potential of PickmeApp? Join the Onde.Light Community: a hub for industry professionals looking to stay ahead in the competitive world of taxi services. Connect with like-minded individuals, share experiences, and learn from others. Visit the community at: https://community.onde.app/
With PickmeApp, Onde.Light introduces a handy, hassle-free unbranded taxi booking app that empowers taxi companies to thrive in the competitive ride-hailing market. No hidden costs, no complicated registration processes—PickmeApp is here to simplify and enhance your passenger experience right now.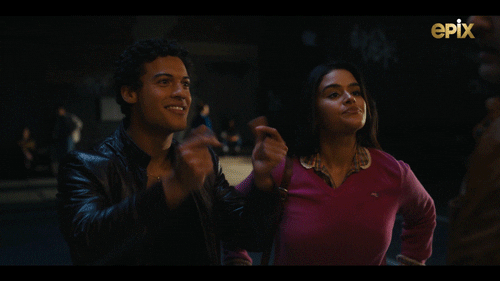 Not tried this solution yet?
Sign up to get access to the Onde.Light platform!